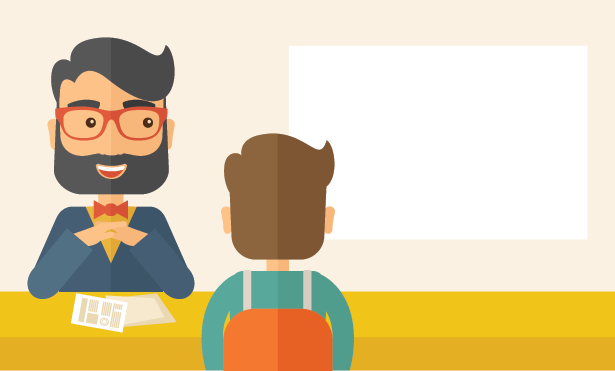 Whether actively hunting for a job, or daydreaming of a better gig, working with a recruiter may be the secret ingredient you need to land your tech dream job. Especially when competition is fierce and time is precious, partnering with a recruiter offers three huge advantages that can mean the difference between spending another year twiddling your thumbs and joining a company primed for success.
1. A Highly Specialized Approach
A recruiter with a focus on the industry that you covet can take you exponentially closer to your dream job. Recruiters have great relationships with a broad array of companies in their field of specialty and understand the specific opportunities and challenges that the industry presents. What's more, if a recruiter focuses specifically on a particular business role, such as sales or marketing, their understanding of the skills and qualities needed to excel allows them to accurately assess your strengths and weaknesses. An accurate assessment can significantly boost their ability to build trusting relationships with hiring companies and to market you for that particular role. A recruiter that specializes in your industry and role can also help you determine which job opportunity would be the best next step to move you toward your ultimate career goals.
2. Assessing Cultural Fit
A good recruiter pays just as much attention to cultural fit as to job skills. What is cultural fit? It's a complex concept that simply put, means matching the right person with the right company. Although having the right skills and performance history are essential factors, sharing the same values and assumptions about proper behavior and demeanor will ultimately make a successful hire. Knowing this, choose a recruiter that meets in person with hiring companies. By really getting to know your prospective employer's mission, work environment and personality, a recruiter will be able to advise you on whether an opportunity is a good fit, before you spend hours prepping for your interview.
3. Speed is the Need
For fast-growing tech companies, every day that a sales, marketing or customer success job seat remains open represents lost revenue. Given that reality, companies can't move quickly enough when it comes to getting the right people in the door and generating new revenue. Excellent recruiters with vast networks, who build lasting relationships, and who can accurately evaluate cultural and performance fit, will always have the inside track to the most prized job opportunities. A good recruiter can be a trusted resource for guiding you through an interview process effectively. They can get you in the door quickly and guide you through the process while consistently providing the kind of advice that will help you complete your job search.
About the Author
Chris McCaffrey is a recruiter at global recruiting firm Betts Recruiting. Betts recently expanded its global presence by launching an office in Austin to serve the southwest tech industry from Hannig Row on 6th and Brazos. The company specializes in matching sales, marketing and customer success talent with growth-oriented technology companies. Betts hosts regular happy hours to help job seekers and companies to quickly get a feel for chemistry before investing in a time-consuming interview process.
About Betts Recruiting
Betts Recruiting is the leading global recruitment firm specializing in revenue-generating talent for technology companies. The company brings a customized approach to each search, ensuring that hiring managers find the best person for each position they are looking to fill, and works with each individual candidate to understand their goals, career growth, and experience to round out a successful partnership.
Betts Recruiting has office locations in San Francisco, Austin, New York, and Dublin, Ireland. Betts has been recognized as one of the Top 100 Women-Owned Businesses, and was named one of the Best Places to Work and Fastest Growing Companies in the Bay Area by the San Francisco Business Times. A sampling of Betts Recruiting clients include: New Relic, GuideSpark, Mixpanel, ON24, Radius, ToutApp, Zenefits -- and more.
Betts Recruiting in Austin
Phone: (512) 717-7046