Austin wouldn't have its reputation as a startup mecca without new startups launching on the regular. Here are five more that hit the scene recently, covering verticals that include fintech, auto tech, travel tech and art tech.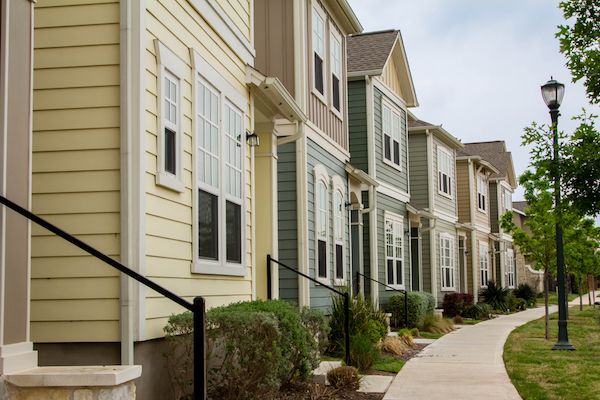 Austin-based mortgage lending provider 360 Mortgage Group released an online platform they developed internally that helps clients complete the mortgage lending process without loan officer interference.
The firm named the platform NOLO which stands for No Originating Loan Officer. NOLO provides true loan approvals in an average of 15 minutes and can complete the mortgage closing process in eight days — a step that usually takes about 40 days.
"Other systems claim to achieve a complete online process but often make unrealistic assumptions about the borrower, which in turn sets false expectations and a difficult borrowing process," said 360 Mortgage Group President Mark Greco. "Additionally, and unlike any existing system in the marketplace today, the 360 loan approval has been fully validated by the applicable government agency or sponsored enterprise at the time the approval is issued and not weeks later after a loan officer has interfered with the process, as is standard in the industry."
Mobile mechanic startup Otobots announced its expansion into Texas, adding Austin, Dallas and Houston to its service areas. The startup launched from Illinois in 2015, and provides on-demand car repair and preventative services that can be booked online and performed at the convenience of the customer's location.
"Austin is one of the technology friendly cities in the nation and Otobots is excited to offer convenient Auto Repair service in this area," said Kuruvilla Simon, co-founder and CMO of Otobots, in a statement. "We are transforming the car ownership and repair experience by providing customers with upfront quotes and scheduling certified mechanics to travel to their home or office to complete services."
Co-founders Aaron Handwerker and Brian Delano teamed up on the art e-commerce platform Artarys to provide a simpler means for artists to sell their original artwork. According to the startup's AngelList page, a former national marketing director from Toyota joined the two co-founders' mission to modernize art exchanges.
Early adopters are encouraged to connect with Artarys here and can follow the startup's featured artists via their Instagram account.
New startup ZippGuide provides a digital platform for connecting tourists with local guides for insider tours. The on-demand service matches clients with qualified, local guides based on their interests while providing local guides with an additional source of revenue. Guides can sign up to offer tours based on future appointment, bid requests or on-demand to provide tours that begin within one hour of the request.
TripLoop launched from Austin to provide a WiFi-less app that makes it easier for groups traveling internationally to stay in touch. The app relies on BlueTooth technology to function offline and offers a closed-group chat function, real-time map locator and interactive itineraries to keep the travel group connected.
Images provided by social media and Shutterstock.
Know of any upcoming launches in Austin? Tell us or tweet @BuiltInAustin.