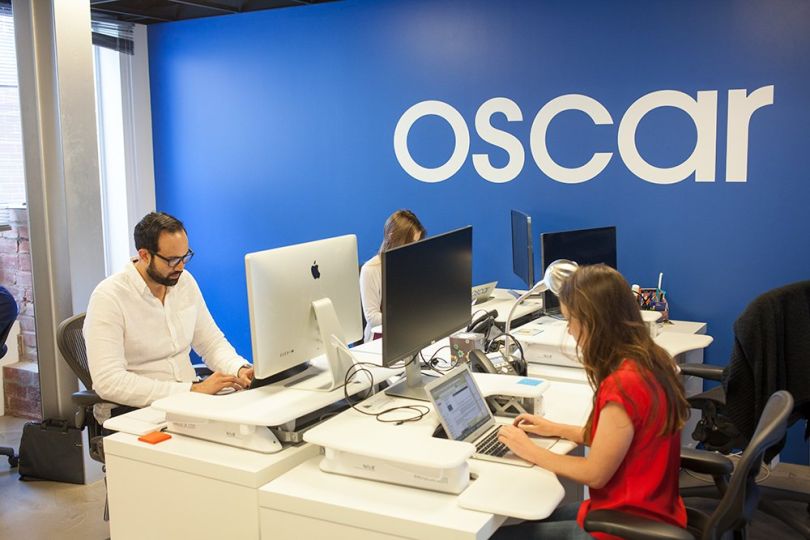 Austin recently earned recognition as the top city in the nation for freelancers to rake in the most cash.
The city is filled with contractors who have relocated to take advantage of higher rates and a lower cost of living, and small startups have followed suit.
That means there's a large market of tech and startup contractors and employees without company-sponsored health benefits. That's also one of the driving factors behind Oscar's upcoming market expansion into Austin.
The NYC-based startup began prep work two years ago to go live in Austin — and is now ready to begin open enrollment next month as the city's sole new entrant into the space this year.  
"Austin has been on our wishlist since we launched our website," said  Kyle Estep, Oscar's Texas market director. "We have some great network partners here with Seton, Baylor Scott and White, and Austin Regional Clinic. We think our tech-forward approach will be well received by the Austin community."
Founded by data scientist Mario Schlosser in 2012, Oscar's model analyzes healthcare data from insurance claims, doctor directories and electronic health records to connect patients with the highest-rated and most appropriate doctors in their networks.
While the selection of doctors may be fewer than most insurance providers, Oscar's recommended options are typically more accurate and reliable thanks to an internal tool used daily that sweeps the system and updates accordingly.
"I think some people like to put us in a box that we're a 'technology' company," said Estep. "Yes, the Oscar model is high tech, but we're also high touch."
In addition to its data science operations, Oscar's plans include a personalized concierge service made up of three care guides and one registered nurse matched for every member, as well as free, 24/7 access to virtual visits with a doctor.
Members can also search for care based on reason for visit, type of doctor and location, book appointments, track daily steps for reimbursements, pay medical bills, and view previous doctor visits, claims, lab results and prescriptions all through Oscar's website and app.
"We're not naive," Estep said. "An app is not going to solve your health care problems. We just want to remind people that we have your back, and whether you engage with us through technology or through our concierge model, we're here to help."
The arrival into Austin follows a successful launch in San Antonio in 2016. In less than two years, Estep said Oscar captured about a third of the market — marking it as their fastest-growing expansion to date.
Along with Austin, the company is also launching in counties in New Jersey, Tennessee and Ohio.
Although the pricing plans will not be released until Nov. 1 when open enrollment in Austin begins, Estep said Oscar's rates will be competitive with Texas' biggest providers.