What engineering teams look for in new hires goes beyond a candidate's technical abilities. Often, you'll find that a team's culture and practices reflect the traits of its engineers.
To identify the key characteristics they look for when bringing on new teammates, we got some insights from leaders of three growing dev teams.
 
Founded in 2015, Opcity uses a proprietary matching algorithm to feed real estate brokers, lenders and settlement service providers with home buyers and sellers leads that have the highest probability to close.
The Opcity team has grown extensively in the last couple of years. It continues to add new members, including engineers. Jason Goldberg, Opcity's head of engineering, sheds light on why they value a developer's ability to empathize.
What are the most important traits your team looks for in a developer?
We look for talented individuals who are pragmatic, dependable and empathetic. If you are a self-starter with a bias toward action, who consistently delivers results while getting the details right, you'll thrive here. It's important that candidates care about our customers and our team and directing creativity toward them can create huge value.
How do those traits fit into your engineering team's unique culture?
We have a high-velocity culture. Customer value is our North Star, and we work tirelessly to address our customers' needs. By making decisions efficiently, taking smart risks and using data to check our corners, we're able to consistently innovate and deliver results. We also believe going the extra mile to deliver amazing customer experiences can be a huge differentiator for our products.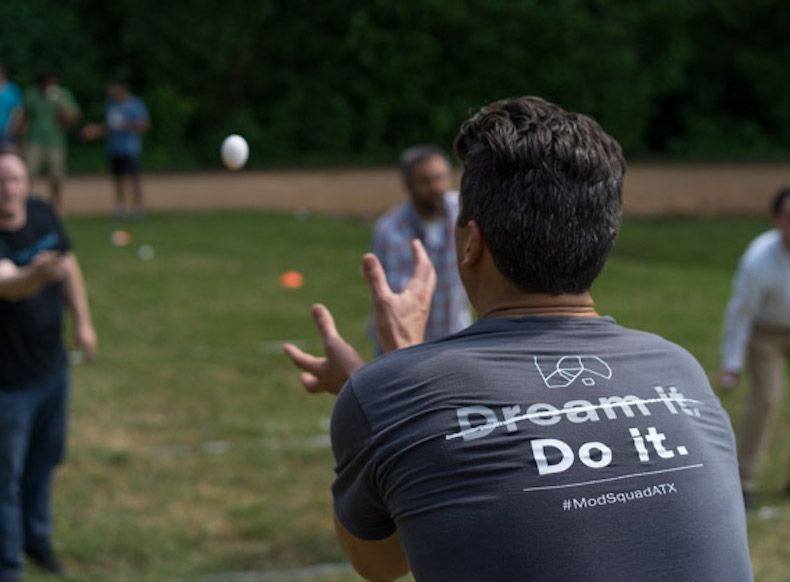 Before rebranding as Modernize last year, the company that links homeowners with contractors was known as Home Improvement Leads. While the name of the company has changed, the fun shared among team members remains.
In 2013, the company made headlines for an internal prank war on the engineering team that involved a "green" desk. Modernize's VP of engineering, Andy Michaelis, shared what they look for in finding the right balance of those who work hard and have a good time.
What are the most important traits your team looks for in a developer?
We are looking for lifelong learners who consistently apply that passion to development. We want people who are brilliantly smart and nerdy but are still someone you'd want to have a beer with on a Friday.
How do those traits fit into your engineering team's unique culture?
We look to have fun tackling hard problems, testing ambitious ideas and building better experiences for our users. Our team is known for having fun and working hard. We once grew grass on an engineer's desk while he was on vacation.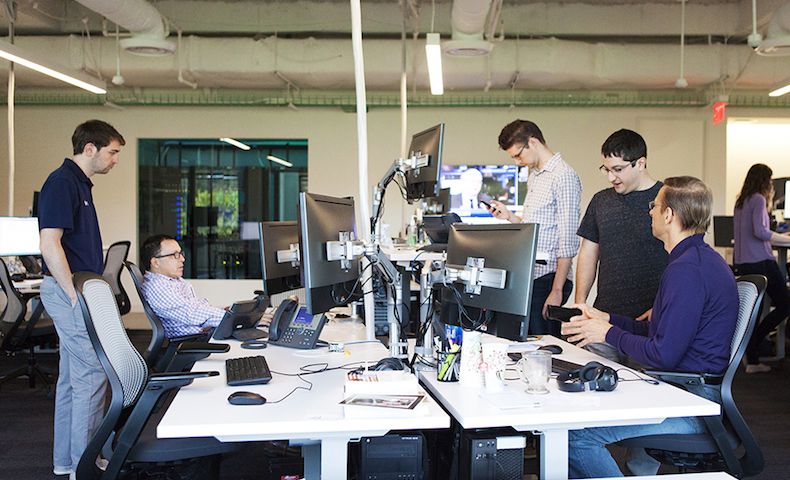 The engineering team at Amherst InsightLabs develops analytical platforms that use big data to measure and price residential and commercial real-estate investments.
Stephen Pennington, Amherst InsightLabs managing director of quantitative development, said that programming expertise is highly valued within his team, given that it's a central tool they apply extensively. Pennington dished on what else they look for in candidates that are ready to join them in this highly accountable work environment.
What are the most important traits your team looks for in a developer?
Problem solvers — we expect them to develop a thorough understanding of problems and respond with accurate, tested solutions. They will be required to independently develop solution methodologies incorporating not merely convergence but also boundary conditions.
Numerate and quantitative thinkers — they are expected to consume and implement complex, numerical solution methodologies. They will review numerical algorithms implemented in different languages and determine optimal implementation specific to another distinct, programming language. They will be required to analyze, optimally alter and implement solution methodologies.
Inquisitive learners — the role requires the QD team member to develop expertise specific to the asset class and problem set currently assigned. We expect them to read and accurately apply extensive, dense documentation specific to valuation frameworks, algorithms and solution methodologies.
Personal responsibility — we look for people who take pride and ownership in their work. As noted previously, we expect developers to accurately apply algorithms and solution methodologies. We expect them to extensively test their solution and will be expected to explain, provide verification and defend their chosen solution methodologies.
How do those traits fit into your engineering team's unique culture?
The dynamic culture within the quantitative team allows us to apply all of the above traits at different levels depending on problem assignments. These traits result in ownership and vision central to the understanding and accurate resolution of a business problem. We have a high degree of accountability where you are expected to speak intelligently about the solution and defend the methodology and results.