Even sales reps with years of experience require training. Learning the lay of the land, from new products and sales methodologies to team values and processes, takes time.
With that in mind, we caught up with three Austin tech companies to learn how they set new sales reps up to hit the ground running.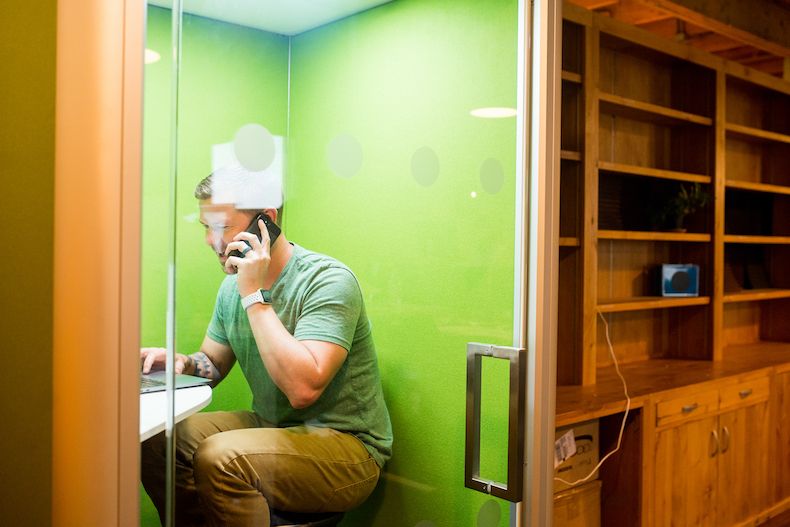 Adam Clark, Duo's VP of worldwide sales engineering and operations, said the company plans for about two months of ramp-up time for new hires, with many reps making client calls within the first month. Following that period, Clark said Duo hosts continuous learning opportunities around the cyber security industry, product and sales methodology.
What can a new sales rep expect during her/his first day of work?
Your first two days with Duo will be in Ann Arbor, Mich., where Duo was founded. You'll hear how we built our product and culture from our co-founders, Dug Song and Jon Oberheide, and you'll meet some of our leadership and get to know how all of our departments collaborate.
Beyond orientation, you'll spend time with your manager to build your 30-, 60- and 90-day plans for getting up to speed and meet members of your team based in Ann Arbor. You'll have a full dance card of lunches, coffees and hallways meetings to ensure you walk away with a few contacts across the company. Beyond that, of course you'll get some swag and also be able to choose some swag. Duo track jackets are a hot commodity, and you'll also have some famous Zingermans candy bars on your desk waiting for you. Don't get the wrong idea, though, we have healthy snacks, too.
Can you tell us a bit more about your sales boot camp?
After orientation, our sales team attends sales boot camp, where you'll walk away able to tell the story of Duo and our founders, how our values support developing a product that's earned us the title of "most loved company in security," and, of course, demo and position our product to help companies all over the world secure themselves using Duo.
Coming out of boot camp, we have a series of ongoing lessons to get you fully ramped on all things industry and Duo over the first two months. It is a blend of self-learning, active coaching and hands-on skill development.
What makes Duo's training process unique?
At Duo, you'll learn how to use positivity and value-added selling tactics. This year we made a big investment in revamping our sales methodology and messaging to give every team member a Duo-specific playbook. We also pair new team members with a "Duo Buddy," who performs the same role as the new rep. You'll also see our value, "kinder than necessary," come to life through our team-based selling approach and our drive for everyone to be successful at Duo.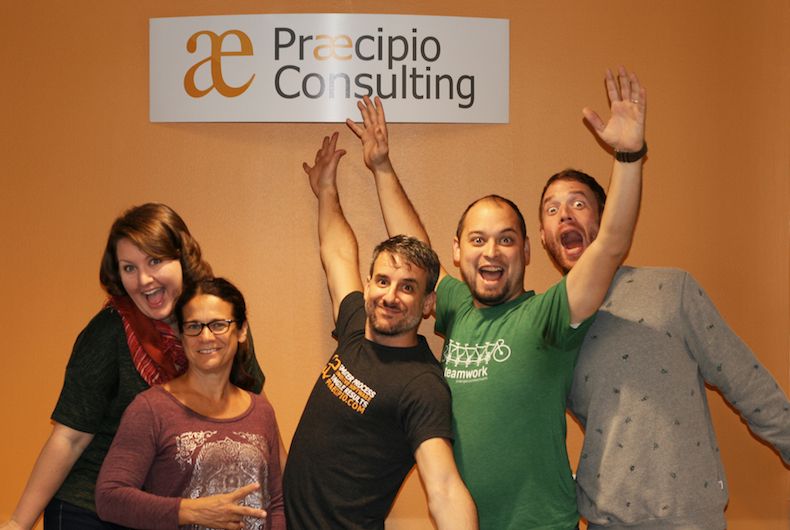 As a new rep on Praecipio Consulting's account management team, colleagues can expect a lunch out with the entire Praecipio team. Ian Vanhover, an account manager, outlined their training process and explained how they don't hire reps just to fill a role.
How long does it take one of your reps ramp?
A new member of our sales team can expect to spend three to four weeks onboarding. This includes product training, services training and deliberate client interaction with other members of the sales team. We try to balance comfort level and autonomy with our new team members. We're here to help you but encourage you to take the lead and begin working on projects as soon as you're ready.
What can a new sales rep expect on her/his first day of work?
We take hiring very seriously, and we understand the rigor candidates face going through the hiring process. So, when the best candidate emerges and becomes an employee, we go all in.
A new team member is greeted at the door and introduced to the team, and is given an array of items that include an automated stand-up/sit-down desk, Macbook, 24" monitor, Sennheiser Over-Ear Headphones (we love music; sound quality is important to us), a HydroFlask water bottle, TSA-approved backpack, a T-shirt and more. Also, plan on going out to lunch with the entire team on your first day.
What happens over the ramp-up period?
The first six weeks include orientation and product training, services training, shadowing a colleague in week three and shadowing a managing partner in week four. By week five, new hires will start taking opportunities and handling them on their own with our guidance. Then in week six, they set goals and begin working directly with clients (don't worry — we're still here to help.)
How does your training program differ from other sales organizations?
The training you receive at Praecipio Consulting is probably similar to a lot of organizations; however, the major difference is that we are not interested in hiring to simply fill a role. We are looking for someone who wants to be a part of an organization that thrives on helping businesses succeed.
We're a small team, we wear a lot of hats, and we look for people who thrive in this environment. Our culture is one where sales team members work together and work with other departments to deliver the best products and services to customers.
Ultimately, our job is to help you succeed.
We will hold your hand for a bit, but after that, you get to run on your own. In order to be successful selling at Praecipio Consulting, you will need to balance humility with confidence. Our team can help you grow in confidence around understanding what we do and why we do it, but the humility is something that is much harder to train.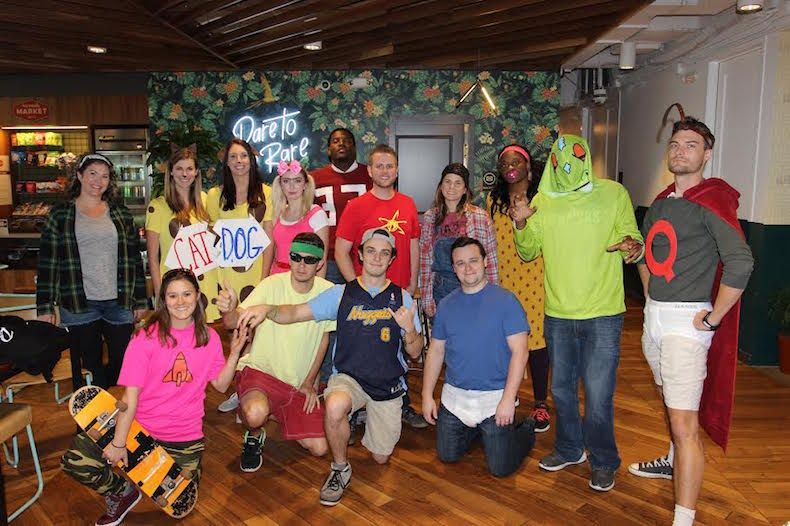 Medallia SDR manager Jesse Woodbury said it takes about a month for new sales hires to fully ramp up. The organization's sales training includes a variety of interactive learning techniques and a lot of time with Medallia's leadership team. Woodbury added that he and his team like to keep it light-hearted with puns, one liners and an occasional dose of sarcasm during training.
What happens during those first 30 days?
Our Austin leadership team will provide you with all of the tools, training and know-how you need to be super successful in your new sales role. You will also continue learning about our product, processes and market throughout the course of your career at Medallia.
What can a new sales rep expect on her/his first day of work?
Our aim is to make your first day at Medallia as exciting and memorable as possible. Besides completing all of the super exciting HR paperwork, tax forms and IT setup on day one, you'll also get a catered lunch, a bag o' swag, a MacBook Pro and a sweet Jabra headset.
Can you fill us in a bit more on the training process?
Something near and dear to my heart as a sales leader is training and enablement, which is why I was so excited to join Medallia. Learning and personal development are the lifeblood of Medallia and a huge part of our culture.
Our training process is a combination of self-study, formal training sessions with a healthy dose of hands-on, practical application of what we teach.
Our Austin leadership team, which includes our director of training and enablement, works closely with each new hire to ensure that everyone receives sufficient training on our product, market and sales process before we release you into the wild.
The training we offer our new inside sales hires resembles — and in many cases —is the exact same curriculum our experienced field sales team members go through.