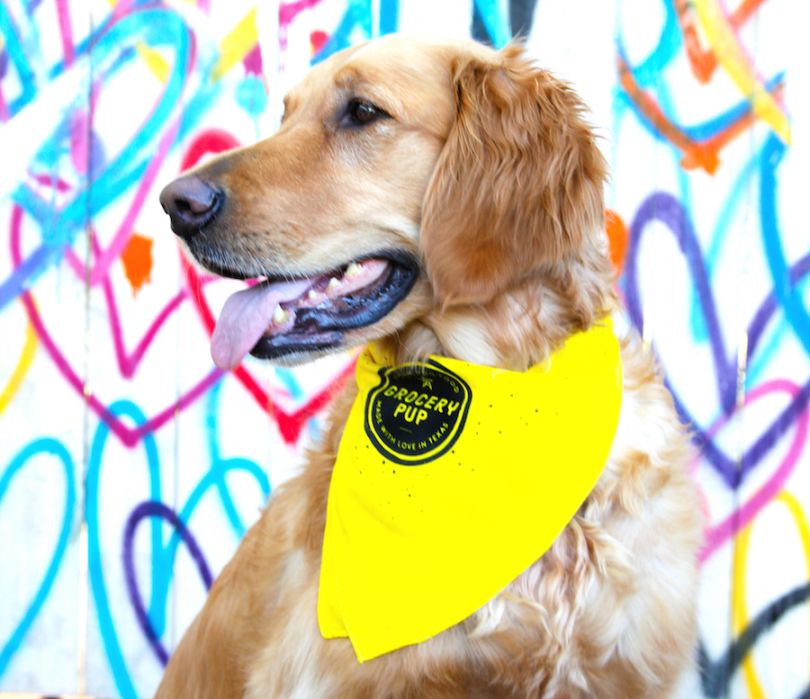 Beat it, baby boomers. Millennials have officially become the leading generation when it comes to pet ownership, according to a study conducted by the American Pet Products Association. 
A new Austin startup specializing in so-good-even-humans-can-eat-it dog food hopes to appeal to this tech-savvy base of pup parents through the convenience of delivery and taste transparency. 
"Millennials tend to view their dogs as their children, so we're humanizing how you feed your dog," said Ruth Stedman, founder of the recently launched Grocery Pup. 
Stedman said she recruited the help of a veterinary nutritionist — one of about only 100 in the country — to develop 100-percent human-grade dog food recipes that are prepared and delivered locally.
Millennials tend to view their dogs as their children, so we're humanizing how you feed your dog,"
Unlike industry heavyweight Blue Buffalo, which settled a $32 million lawsuit last year for false advertising, Grocery Pup's chow contains zero byproducts, artificial preservatives, colors or flavorings, Stedman said. 
"Our purpose is to make food that people can understand and to help them know exactly what they are feeding their dog," said Stedman. "They don't just have to hope that their dogs are getting better food; they know they are." 
The recipes consist of 60 percent meat and include four to five basic ingredients, plus vitamin and mineral supplements. All of the details regarding the recipes, food preparation and shipping are available on the Grocery Pup website.  
"Information around nutrition can be dry and overwhelming," said Stedman. "We have an education page that breaks down the differences in dog food in a very succinct way." 
Grocery Pup currently has three meals available for its subscription service, including Turkey Pawella, Porky's Luau and Bitchin' Beef Stew, the company's most popular offering. As an added touch, your dog will receive a "pupcake" for its birthday, courtesy of Grocery Pup.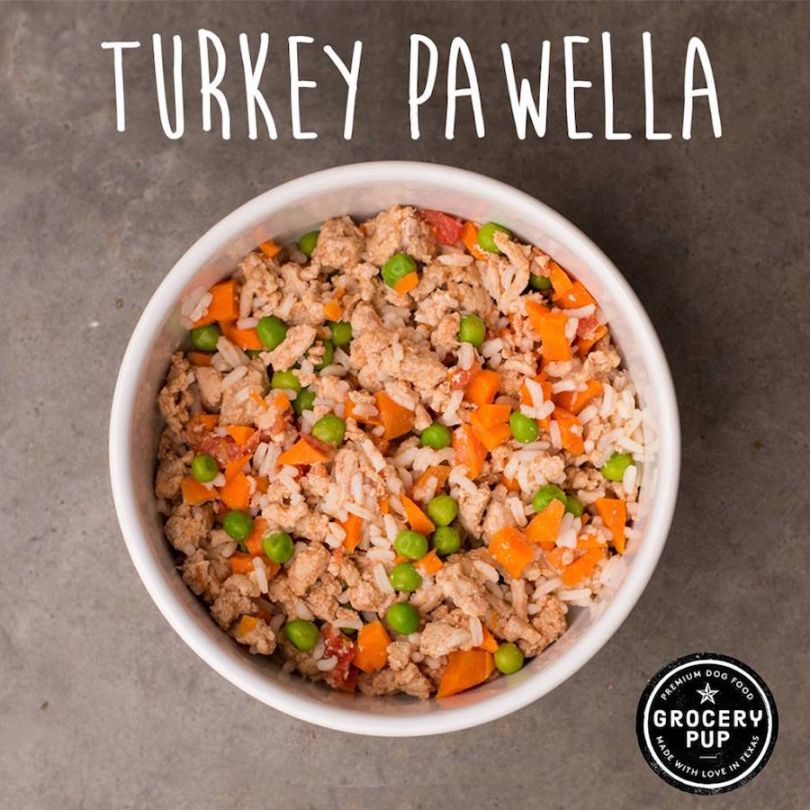 "We wanted names people can be excited about," said Stedman. "The idea is to be a positive brand that not only informs people how the food is made but also a brand that can be fun, engaging and provide information." 
Prices vary based on full- or half-day plans as well as the size of the dog, and range from $1.31 to $5.34 per meal. 
So far, Stedman said the dogs have loved it. But for any picky eaters, Grocery Pup will suggest a local shelter for food donations and provide a full refund. 
Grocery Pup currently delivers anywhere in Texas and is planning to extend delivery coverage outside of the state in the future. 
"We're focused on building up a customer base across Texas," said Stedman. "Once we get there, we'll look at branching out to other items like toys and treats as a surprise element to the subscription box."