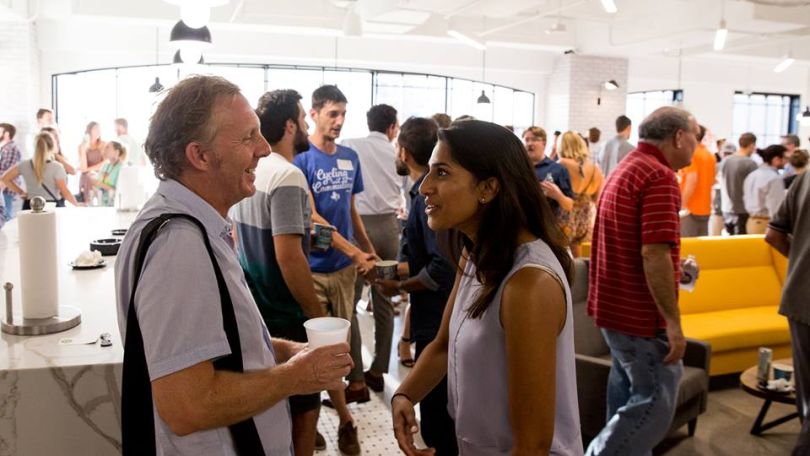 Every week, we bring you the best events in Austin tech. Read on for details, and check out our events calendar for more.
Lightning Learning - Sponsored by uShip, Dec. 4, at 6:30 p.m.
Women Who Code Austin will meet on Monday evening at uShip for its lightning learning discussions. Attendees can propose discussions on any topic pertaining to programming, technology or the experience of working in tech as a woman. This event is for coders of any level and is intended for all women (trans and cis), trans men and genderqueer individuals. Food and wine will be provided.
How to Meet Angel Investors and Ask Me Anything with Joshua Baer, Dec. 5, at 4 p.m.
Curious about how to land your first investor? Should your startup shoot for an equity round or a convertible note? If you've asked these questions, join Capital Factory founder and executive director Joshua Baer for this weekly Q&A held at Capital Factory. The event includes a tour of the space, a presentation and a 45-minute ask-anything session with Baer.
ALL the Ladies in Tech Happy Hour: Winter Edition, Dec. 5, at 6:30 p.m.
ChickTech Austin will hold the ALL the Ladies in Tech Happy Hour this Tuesday evening at Apanas Coffee and Beer located at The Domain. This quarterly mega happy hour will include quick introductions about all of the groups present as well as the events they are planning for the winter. Dress For Success Austin will also be present for a purse and shoes drive. Please consider bringing any extra shoes or purses to donate to women in need.
iCONIC Exchange: Austin featuring Shark Tank's Kevin O'Leary, Dec. 6, at 6 p.m.
Join Shark Tank investor Kevin O'Leary and Austin entrepreneurs this Wednesday for iCONIC Exchange's Austin tour stop. The evening will feature a keynote presentation, a Q&A with O'Leary, a cocktail reception and networking. Use discount code "BuiltIn" for discounted admission.
Hack Austin: Presented by the City of Austin + Galvanize, Dec. 8, at 6 p.m.
Data enthusiasts, developers, designers, analysts, data scientists and data engineers are encouraged to head to Galvanize this week to collaborate on innovative methods of addressing health and safety initiatives for the City of Austin. Attendees will be given access to various department data to work alongside technical experts all weekend. Winners will get the opportunity to present their idea to the interim city manager.