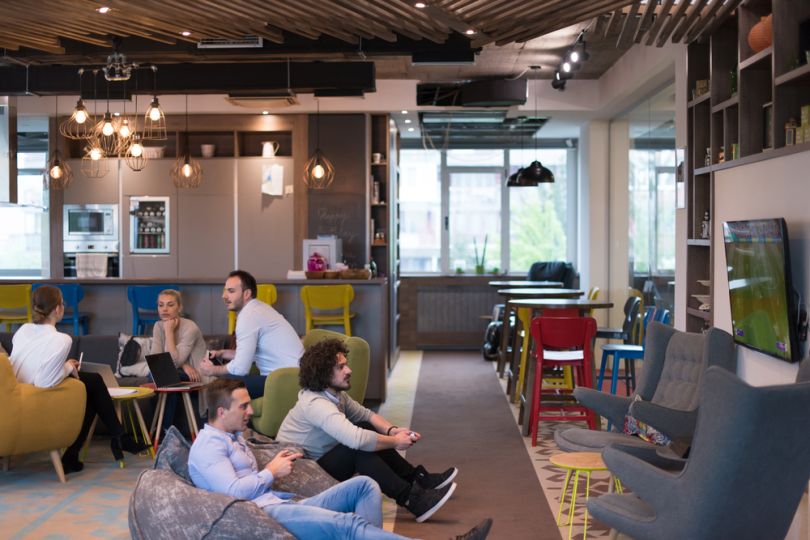 Google "startup culture." You'll be hit with nearly 7 million results ranging from how to build a positive, people-centered work environment to the dangers of embracing startup stereotypes — and everything in between.
It's a hot topic that's only getting hotter as more U.S. cities aim to lure tech talent away from Silicon Valley and its litany of pitfalls. While startups have earned their fair share of criticism for brogramming cultures and burnout, older and more established companies still want in on their approach to putting people and the cultivation of fresh ideas first.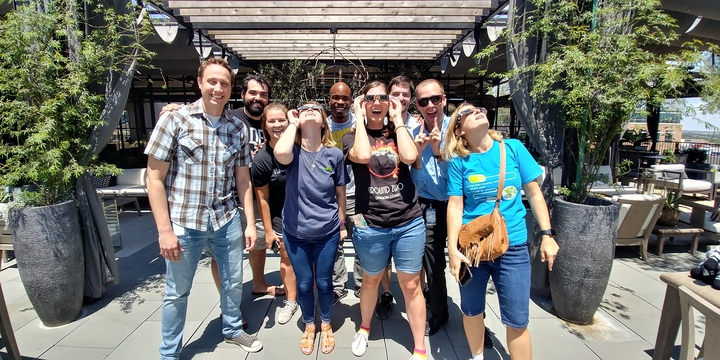 Founded in 1981, Blackbaud went public in 2004. The company develops software for nonprofits to help with accounting, fundraising, analytics, grant applications and more. Headquartered in Charleston, South Carolina, Blackbaud holds a large local presence with more than 320 employees. Despite its large size and long history, Blackbaud's senior engineering managers Aaron Percy and Andres Fuentes and director of engineering Kristi Jurecka shared how the company continues to adopt startup-inspired practices — especially when it comes to ideation.
How has your company maintained a startup-like culture as it's grown?
Prioritizing our people first is a large reason why we have maintained a startup-like culture as our company has grown over the last three decades. We believe that concentrating on individuals and allowing them the freedom to innovate and create allows us the best opportunity to support our non-profit clients with forward-thinking solutions to benefit their missions/causes.
In our eyes, creating a collaborative work environment means empowering team members to get involved early and often in the things they are passionate about. We make the time to listen, take feedback from our people and give assurance that we're not only innovating our software solutions but making improvements on how we run our organization.
What are the advantages of embracing a culture that resembles a startup?
Some of the world's best innovative ideas have come from startups and companies embracing startup-like culture. Much of this is due to the fact that people are in environments where the ideation process is allowed the time to flourish and come to fruition.
We embrace and encourage ideation here because we feel that our team members bring the best ideas to the table for our clients. This can mean using new and exciting technologies for game breaking innovation or simple solutions that just improve the quality of life for us and our clients.
What is the most interesting aspect of your work?
We are allowed the opportunity to build software that assists many non-profits across the world. Our goal is to make the management of our client's organizations easier for them so they are allowed the time to focus on their primary mission/cause. This means more time and effort into things like ending homelessness or curing cancer and less time spent on the back-office duties. To know we are helping causes like these and countless others move forward and make an impact on our world is an incredible feeling.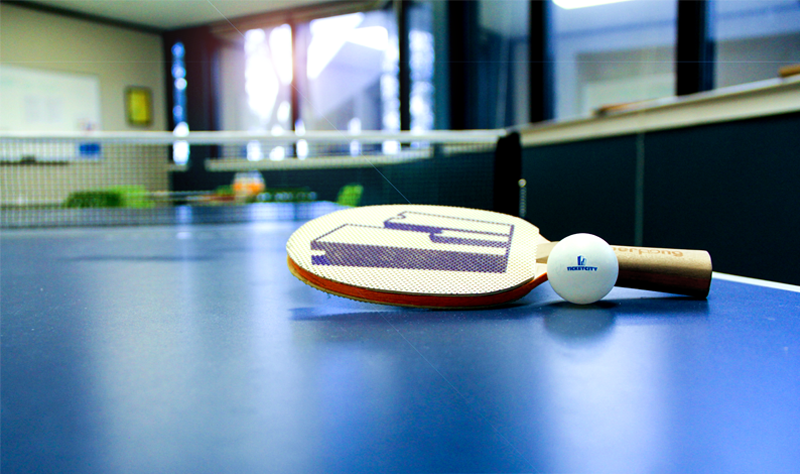 Natalie Lowe, TicketCity's manager of talent and culture, described how the company's team has been able to adapt since 1990 in an ever-evolving industry. By creating an environment that promotes proactivity and brainstorming, Lowe said TicketCity has been able to remain a step ahead of the competition.
How has your company maintained a startup-like culture as it's grown?
We were one of the first companies in the ticketing industry to bring our business online and have experienced firsthand the transformation of e-commerce over the last 27 years. With that experience comes a team that naturally understands how to hustle in order to create success. As we've grown, we strive to keep that can-do culture alive through our values of delivering the best possible product all while having fun.
What are the advantages of embracing a culture that resembles a startup?
One of the best benefits to embracing the startup mentality is the creation of a culture where employees are proactive and truly enjoy collaborating together. Whenever someone has a question, an issue or an idea to brainstorm, others are always ready to help out however they can. Things are constantly evolving in the ticketing industry and our team has to always be one step ahead. Teamwork and communication go a long way.
What is the most interesting aspect of your work?
As mentioned, the ticketing world is forever changing. From venues altering how tickets are released, to regularly — and suddenly — updating their security protocols, we're always on the lookout for new developments to adjust accordingly. As a company, we love to attend as many events as we can (because what's working in entertainment without getting to enjoy it yourself?). When we say we are committed to providing fans the ultimate experience, we mean it because we're most likely in the crowd too.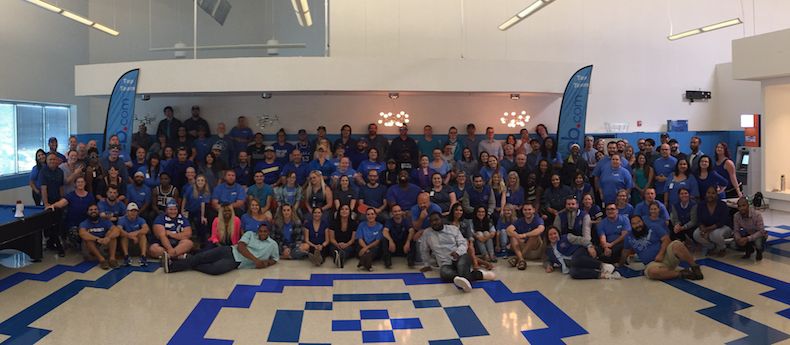 People sometimes assume when a younger company is acquired by an older and larger company, there's a metamorphic shift in culture.  But that wasn't quite the case though for Yodle — now called Web.com — according to Kayla Elliott, a recruiting operations lead. Elliott said that since the 2016 acquisition, Web.com has actually launched a series of events to help maintain that startup vibe.
 
How has your company maintained a startup-like culture as it's grown?
Despite our growth, we have continued to strive toward a more startup culture with activities around the office like Spirit Week, Halloween costume contests and weekly happy hours. We also have maintained our sales floor the way it's been since we were founded. It's an open floor plan where sales teams hit gongs when they close deals, work in small teams, play music and participate in contests. It's an invigorating environment that pumps up the whole office when you walk through.
What are the advantages of embracing a culture that resembles a startup?
When we were acquired in 2016, we could tout that we are now a public company. However, we still maintain a startup culture with fun office events, an open floor plan and an ability to make a difference. Our tech teams have full ownership of their products and support them from initial concept to launch. They work in small, agile teams and release code multiple times a day.
In a tough tech market, it's nice to be able to tell engineers that we are language agnostic and work with some of the coolest technologies in town. This is because we've kept things lean and agile with a startup feel.
What is the most interesting aspect of your work?
We get to help small businesses grow by managing their online marketing. We see this impact every day. As we continue to add more product offerings to our clients, we get to experience new things ourselves. It feels incredible making a difference to a small business owner and that drives us to be the best in order to support our clients.