Every year, Built In Austin gets the opportunity to tour some of the city's coolest tech offices. This year, we saw everything from secret entertainment rooms to music venus on-site, industrial kitchens with personal chefs and more. Here are the seven coolest tech offices of 2017.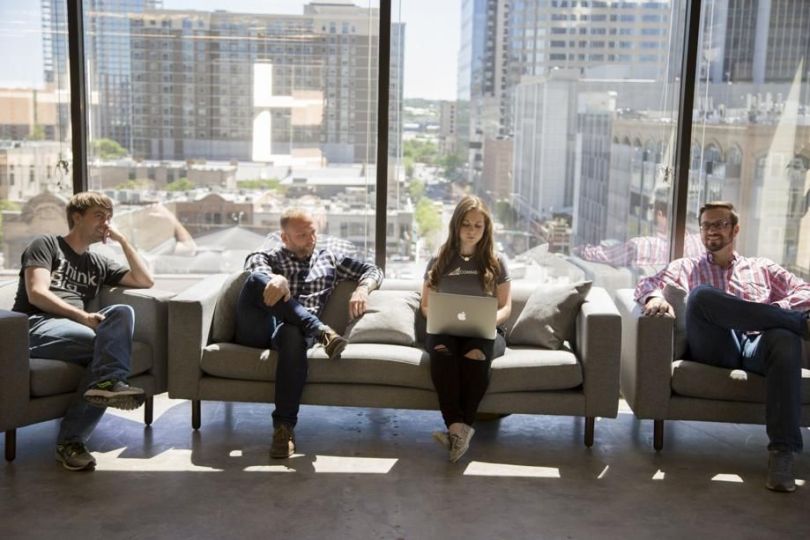 BigCommerce first opened an office in North Austin in 2013, adding a downtown office three years later. When the downtown team outgrew its digs, they moved into a larger spot at 7th and Brazos this past year. Its amenities include the usual tech office staples such as a ping-pong table, but what sets the new space apart from the rest is the VR entertainment selection in its game room. The office also has a giant Lego wall for employees to express themselves.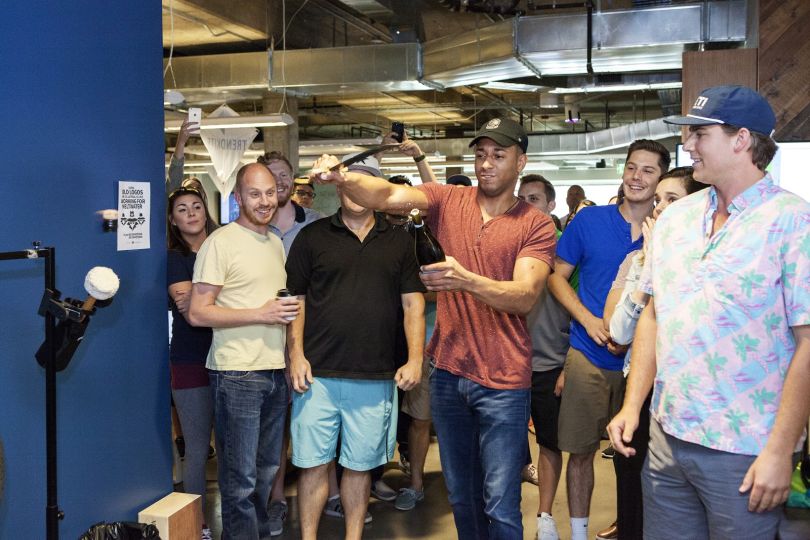 We learned this year that since TrendKite's 2012 launch, the Austin tech company hasn't stopped hiring. It now has over 200 employees with an office at 8th and Brazos that's currently under construction to make room for even more new hires. The office includes a space for a fun and unique tradition — members of the sales team celebrate their first sale by popping a bottle of champagne and adding the cork to the growing collection of first-sale corks. TrendKite's office also allows for each department to control its own music outside of "Hall and Oate's Friday."
Prior to March, uShip had multiple offices sprinkled around downtown Austin. This spring, the company consolidated into one large space off East Riverside Drive. Its new 45,000-square-foot office, which used to be a vocational school, includes an industrial gourmet kitchen complete with a chef who prepares daily lunches for the 220+ uShippers. uShip's campus also includes an outdoor patio so employees can enjoy the Texas sun.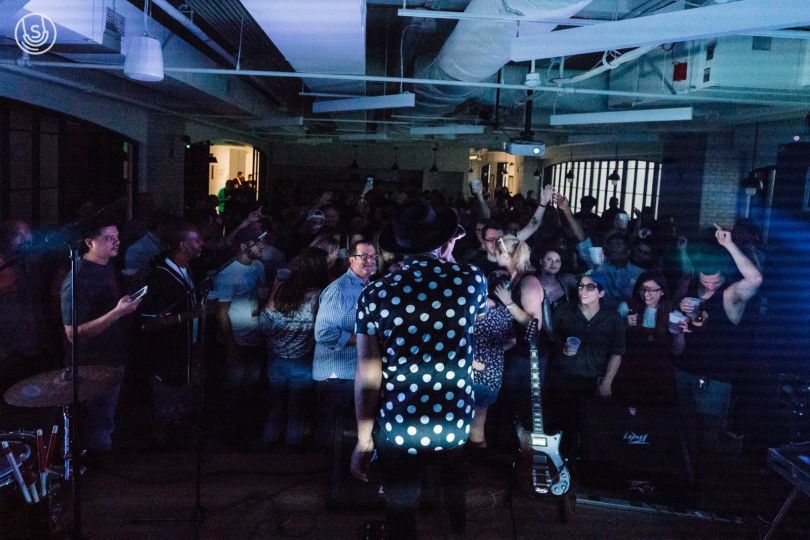 If you're going to set up your headquarters in Austin, you have to take advantage of the thriving local music scene. That's exactly what OutboundEngine did. Its office overlooking Town Lake on San Jacinto Boulevard hosts live music shows onsite regularly. Tom Sloss, the company's SVP of finance, is responsible for booking bands and has brought in artists from a variety of genres, including rock, pop, rap, country, R&B and garage/punk rock since 2015.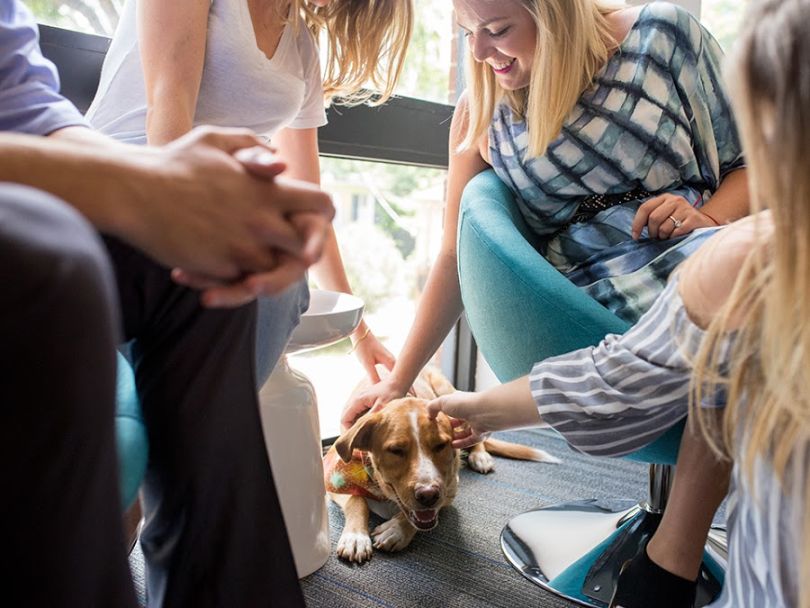 Dogs, dogs and more dogs. Digital Pharmacist has a one-dog-per-day office policy. Using a team-wide calendar, employees can select a day to bring in their pooch to wander the halls of their office in central Austin off Guadalupe Street. The company also renovated a private office into a maternity room this past year and added a private shower.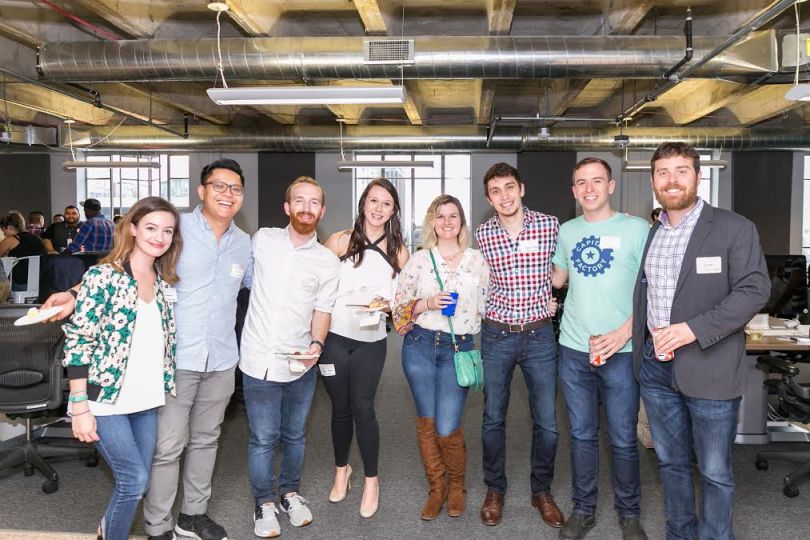 The OwnLocal team moved into a new spot off West 9th Street this year, complete with quintessential local artwork from Austinites Mike Johnston and Jake Bryer. What made OwnLocal's office truly unique is how the employees — not the contractors — finished the space so they could move into the new office in time. Even CEO and co-founder Lloyd Armbrust could be found sanding down and cutting lumber for an in-office stage that now hosts guest speakers and live music.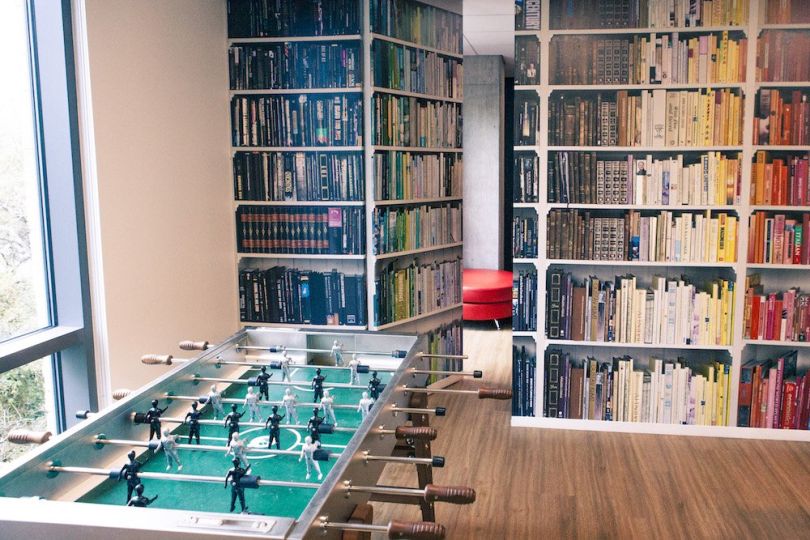 Secret door alert! Bazaarvoice's North Austin office includes a break room on its third floor with comfy couches, ping-pong and foosball tables. Bazaarvoice's PR manager Alison Kwong said it's one of the busiest spots in the company's 137,000-square-foot office. Plus, the room features a hidden door disguised as a bookshelf that opens into an entertainment space and yoga studio.