Company values are nothing more than words on a wall if employees don't actually embrace them.
But when company values are communicated, promoted, adopted and celebrated, they can serve as a roadmap for decision-making across all departments. We connected with seven Austin tech companies to learn what makes their values unique to their businesses and how it impacts their everyday cultures.
The values: 1) We are innovative, bold and yet humble. 2) We exude positive, motivating engery. 3)We are authentic, fun, and a little weird. 4) We are objective, collaborative and data-driven. 5) We empower constant growth. 
Modernize's executive team established the startup's core values during a four-day retreat two years ago to mirror what the company represents as well as what its employees are striving to achieve. Director of people operations Christina Wells said their culture naturally embodies their values.
What is your company's most unique value and why?
Authentic, fun, and a little weird. We cherish everyone's uniqueness. When you spend more time with your coworkers than your family and friends during waking hours, it's important to have a little fun and be who you are. I am comfortable in my own skin here.
How does your company honor those who regularly demonstrate company values?
Our CEO discusses company values in our monthly all-hands meetings and will recognize a person or two that embodies them.
How do you interview/hire for company values?
Just like meeting the technical bar, vetting if the candidate matches our values is a crucial part of the interview process. Our interviewers touch on every value at some point during a person's interview. Someone could have all the technical skills but still not get an offer if they missed the mark on the values portion.
The values: 1) We delight our customers. 2) We are curious. 3) We are one team. 4) We are retail. 5) We are confident.
It can be tricky to interview candidates both for skill and culture fit, but Brightpearl may have just figured it out. CEO Derek O'Carroll said that Brightpearl splits its interview process into two stages. During the second interview, O'Carroll said hiring managers ask candidates to provide examples of when they have displayed instances of Brightpearl's values.
When did Brightpearl establish its core values?
We worked as a team to select our values in March 2017. Values provide a guide for any team member to make the right decisions and move quickly as a business. When in doubt, it's great for a staff member to "check in" with our values and hopefully reach the right decision. Our team was very keen to define a series of company values that we could apply to everything we do — whether that be hiring, speaking to customers or just meetings with colleagues. These values have really helped us all think about how we perform our roles day to day.
What is your company's most unique value?
We delight our customers — all organizations have customers, whether they are internal or external customers. We pride ourselves on being a customer-first organization and exceeding on expectations.
How does Brightpearl honor those who regularly demonstrate company values?
Every month we recognize a selection of staff members who have been nominated by their colleagues for reflecting our company values. In addition, we host an annual awards evening for our staff where we celebrate those who have best personified these values throughout the year.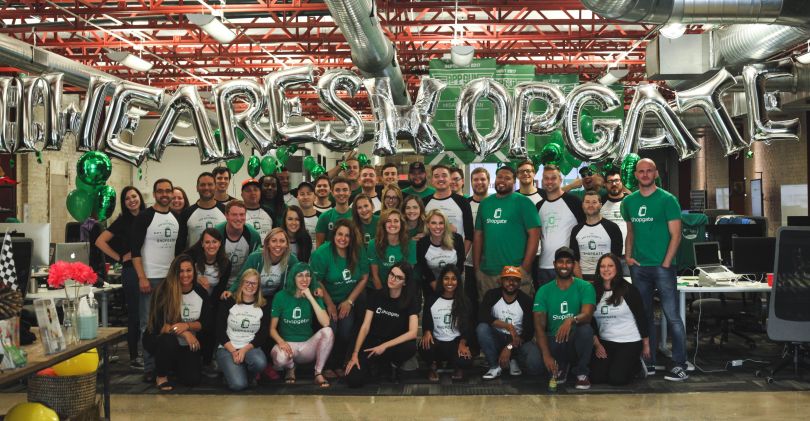 The values: 1) Expertise. 2) Teamwork. 3) Integrity.
This past fall, Shopgate's U.S. leadership met to upgrade its company values. Lacey Garner, Shopgate's talent acquisition manager, said the team reviewed the existing values from its German HQ offices and ensured they aligned with what the U.S. team represents. After much collaboration, the team identified expertise, teamwork and integrity as the skills and behaviors that best encompass what Shopgate values.
What is your company's most unique value?
We want our employees to be experts. Every Shopgate employee is a certified mobile expert. We require everyone at the company to build their own app so they understand how they work, host regular product and industry knowledge checks, and require every member of the team to go through an extensive training course on the product.  
How does Shopgate honor those who regularly demonstrate company values?
Everyone at the company votes over the course of the month for people who exemplified our three values.They are recognized in front of the company and given an award.
How do you interview/hire for company values?
When interviewing, I try to ask about how a candidate handled situations in the past. You can tell a lot about someone by the way they manage success and failure. Do they take all the credit? Do they place blame on others? Do they learn from mistakes? Answers to situational questions like these will help myself and other interviewers identify key indicators of a candidate's values.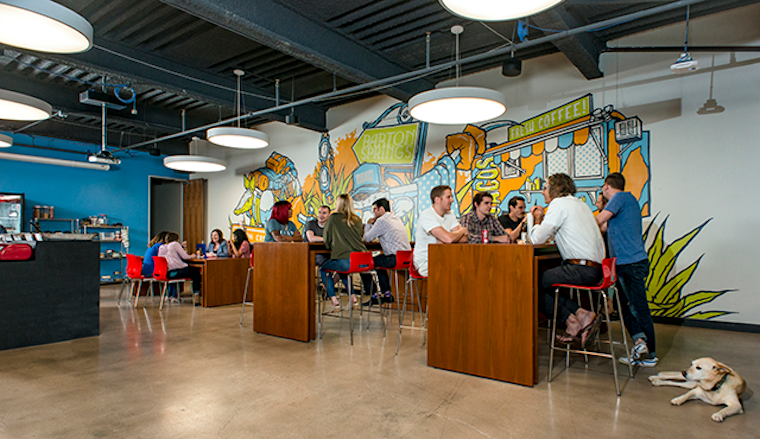 The values: 1) Helpful. 2) Innovative. 3) Fun. 4) Accountable. 5) Driven. 6) Open.
At Spanning, "oversharing" is not viewed as a bad thing — rather, it's encouraged. CEO Jeff Erramouspe said Spanning's most unique core value is being open. He and his leadership team regularly encourage employees to get involved in other people's work to offer feedback and suggestions on how a project could improve.
When were your company values established?
Our values were established very early in our company history. Once we realized that we had something special and were starting to grow, we wanted to make sure as we brought more people into Spanning that we did not stray too far from what made Spanning...Spanning.  
We spent a lot of time writing down what we thought were core traits or attributes that we found refreshing, unique and important in the way that we worked. This effort was lead by the senior management team and included a ton of input from representatives in each part of the company. We wanted a bottoms-up representation of who we are, not a top-down vision of who we wanted to be.
What would you consider your company's most unique value?
Open. Many companies say that they (over)share information, but we are unique in that we encourage our people to get involved in the work that others are doing. We are happy when others want to get involved in our daily work by asking questions or suggesting a better way to run a project. This honesty makes us all stronger and better and contributes to making Spanning a great place to come every day.
How does Spanning honor employees who regularly demonstrate company values?
The primary way that we celebrate active demonstration of our values is with our quarterly MVPav award. This is a play on the notion of an MVP, but goes to the people who not only achieved something significant for the company but also clearly demonstrated our core values while doing so. It's named for Mike Pav, our SVP of operations who was Spanning employee #1 and received the first award after we got acquired by EMC in 2014.
Beyond this, we try and call out clear demonstrations of our values during our bi-weekly all-hands meetings.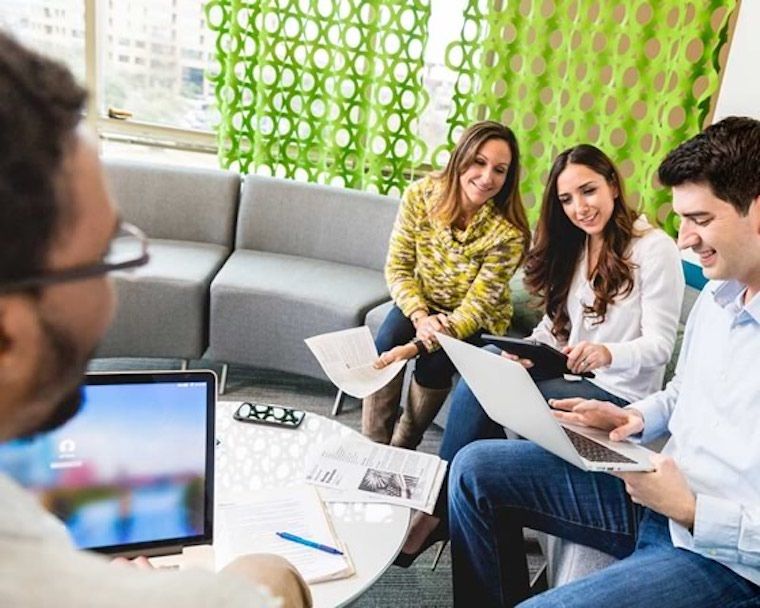 The values: 1) Do unto others as you would have them do unto you. 2) Say what you do and do what you say. 3) Success is 1 percent inspiration and 99 percent perspiration. 4) Change is good. 5) Integrity is doing the right thing when no one is looking. 6) Communicate. 7) When in doubt, the customer is always right. 8) Watch the pennies and the dollars will take care of themselves. 9) The devil (or angel) is in the details. 10) hard work gets noticed; results get rewarded.
Hank Seale, founder of Q2, launched the company's guiding principles in the early 1990s. These values hold true today and reflect Q2's core mission to strengthen communities by improving the financial institutions that serve them. Kim Rutledge, senior vice president of human resources, said Q2's culture has grown with its values, showing that it's possible to collaborate and put out great work absent of politics.
What is Q2's most unique value?
One of our most unique values is, "Change is good." Q2 has grown so much as a company, especially in the last few years, and it can be hard to embrace change with open arms. Seeing the words "change is good" on the wall and on our badges reminds employees that, even though change can be uncomfortable at times, it is a good thing, and we are making changes that are in the best interest of the company and its customers.
How does Q2 honor employees who regularly demonstrate company values?
Top performers who are notably making a difference for both customers and the organization are invited to our annual awards ceremony and trip called the Circle of Awesomeness. We also host quarterly town hall meetings where we recognize team and employee accomplishments tied to company values.
Additionally, we have a culture board led by our CEO Matt Flake to ensure our culture remains strong as we grow, as well as culture leads for each business group to promote volunteer opportunities, charity events and fun activities within the company.
How do you interview/hire for company values?
Q2 uses interview questions designed to focus directly on culture, reinforcing how critical our company values and culture are throughout the hiring process. When I joined a little more than a year ago, in addition to the executive interviews I had, I was interviewed by two different culture panels made up of about a dozen employees. It was a great experience that truly reflected how important Q2's company values are to each and every team member.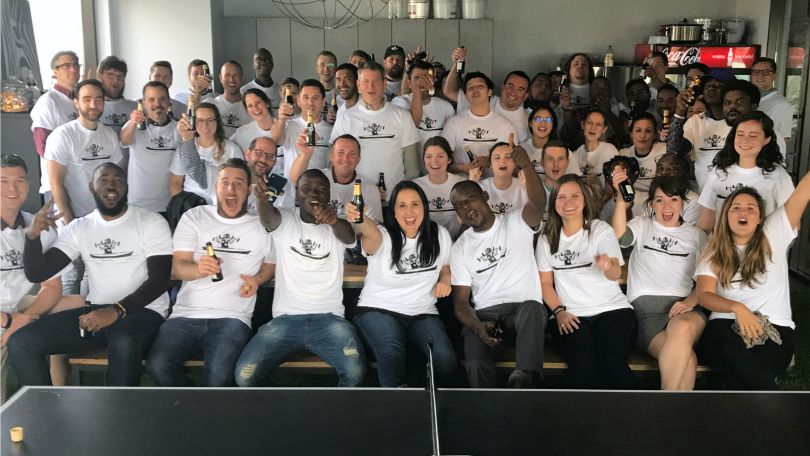 The values: 1) Create amazing experiences. 2) Have good vibes. 3) Be scrappy 4) Use good judgment. 5) Express gratitude.
The Zebra co-founders Adam Lyons and Joshua Dziabiak developed their core values on day one to help guide the work, culture and future of the business. Those who exemplify The Zebra's five values are recognized at the company's monthly all-hands meeting. Events and team lunch outings are also sponsored by The Zebra as a thank you to the hard work of their employees. Lyons filled us in on how else the team embraces the most unique value of their five values: expressing gratitude.
How would you explain your company values to a friend?
The values can be summed up by the "treat others how you would want to be treated" mantra. They're designed around respecting others, working hard and smart for yourself and your team, and keeping a positive focus.
What is your company's most unique value?
"Express Gratitude" may be the rarest value among corporate companies. Several companies give back and say "thank you," but it's a little harder to find gratitude as a named corporate value — something that's encouraged and woven into our every day.
Our executive team even starts every meeting sharing what they're most grateful for that week. It's a way to stay grounded, reminds us that we're beyond fortunate in work and life and invigorates us to meet work's challenges.
How do you interview/hire for company values?
We look for clues in ways big and small. If a candidate is on time, polite and friendly to our receptionist, then they're demonstrating good judgment. Their portfolio can speak to their history of creating amazing experiences. Past jobs, even summer jobs in college or having a side hustle, can show the scrappiness of a candidate. Spending 30 minutes to an hour with someone in an interview is generally a good way to tell if they have good vibes. Even something as simple as a "thank you" follow up email from a candidate shows gratitude.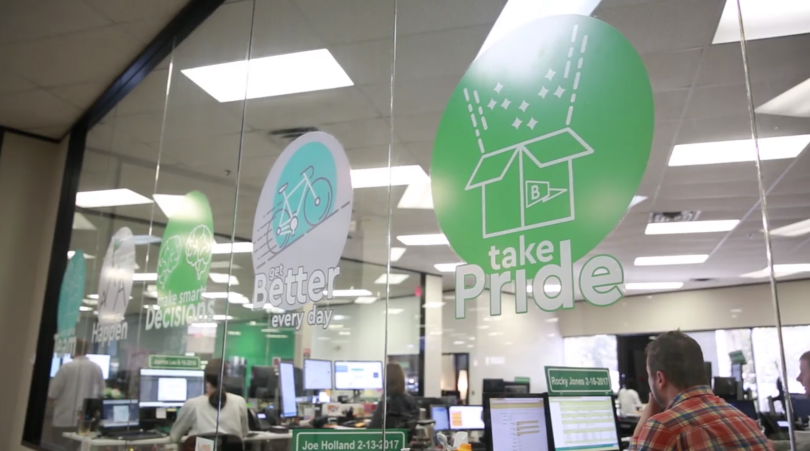 The values: 1) Win as a team. 2) Make things happen. 3) Make smart decisions. 4) Make a difference. 5) Have fun.
BuildASign welcomed a new CEO last February — and an updated set of core values over the summer. Alongside other leaders in the company, incoming CEO Bryan Kranik spent months outlining what's most important to the BuildASign workforce and reviewed that against the company's prior values. Communications manager Ashley Birkeland said many of the original values remained perfectly intact.
What is your company's most unique value?
"Win as a team." Win as a team is defined by the following: We get our best results when we work together. We check our egos at the door. We trust each other. We listen to each other. We are inspired when we win as a team. We have each other's backs. This value is truly the magic that makes BuildASign such an amazing place to work.  
How does BuildASign honor employees who regularly demonstrate company values?
When we rolled out our new company values in August of 2017, we had an all-hands company meeting where various leaders in our company presented the new values and provided examples of how they are already alive at BuildASign. The presentation was followed by shutting down the company for the rest of the day and spending the afternoon celebrating at a waterpark.
We also award multiple cash prizes quarterly to our "BuildASigners of the Quarter," who are folks that exemplify our core values in their work life and interactions.
One of our other core values is "Make A Difference." Giving back to the community has been a part of BuildASign's DNA since our inception. We award our employee 24hrs of VTO (volunteer time off) and often do group volunteer projects, which make amazing team builders! We also shut down the company a half day each year to volunteer as an entire company.