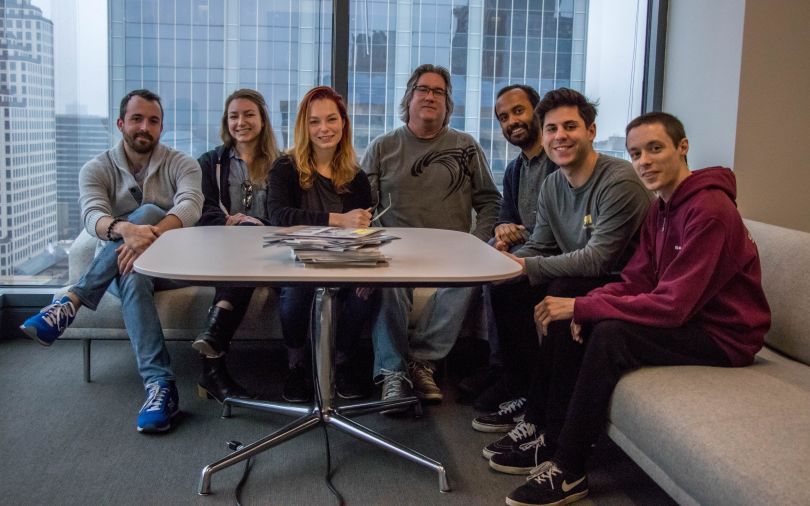 Last month, the inaugural class of Austin's newest accelerator program kicked off, beginning three months of curriculum that will end with a demo day.
Sounds like the usual setup, right?
Not at Sputnik ATX.
Unlike accelerators that offer an "a la carte" menu of support and educational training to choose from, Sputnik ATX comes with pre-selected instruction specifically tailored to the shortcomings of the founders in the cohort.
The structured curriculum follows a weekly themed format with readings, assignments, guest speakers and group discussions. Last week's theme, for instance, focused on growth, covering topics like how to scale successfully or set the right marketing metrics.
And all of it is mandatory.
"We are different — it's a prefixed menu," said Sputnik ATX co-founder Dr. Oksana Malysheva. "We want to feed you a certain amount of calories every day focused on addressing your weakest links. We want you to taste everything we have prepared for you."
Malysheva, a trained PhD physicist and founder of Linden Venture Fund, co-founded Sputnik ATX alongside Joe Merrill, a partner at Linden Venture Fund.
The name, as you might have guessed, derives from the the first artificial satellite launched by the Soviet Union in 1957 named Sputnik I. Sputnik also means "partner" in Russian. Just as Sputnik I drew our attention to the skies, Malysheva said Sputnik ATX wants to help its founders take flight.
"We have two decades of investing experience and we want to share that with you," said Malysheva. "Our intention behind Sputnik ATX is to help propel these companies into a different trajectory, similar to how Sputnik I propelled mankind to a new, different trajectory."
Our intention behind Sputnik ATX is to help propel these companies into a different trajectory, similar to how Sputnik I propelled mankind to a new, different trajectory."
For this first cohort, Malysheva said over 200 startups applied from 10 states and nine countries. Malysheva and Merrill moved forward with four startups including two from Austin (Redemin and Backtracks), one from Southern California (Pei) and one from Dallas (Meowtel).
"Our four selected companies come from very different industries," said Malysheva. "We didn't expect our finalists to be so drastically different, but they've fed off each other. These are people who want to make it and are willing to work their hardest. They are already helping each other, and it's a beautiful thing to see."
Redemin's fashion platform matches jeans to a customer's styling profile and sends out pairs for the customer to select from. Backtracks' podcast analytics and hosting solution measures podcast audiences to help podcasters and advertisers optimize and target audio. Pei helps consumers earn money from the places they frequent through cashback, bitcoin, loyalty points and savings. Meowtel is the Rover.com of cat owners, providing an online network of verified local cat sitters.
Malysheva and Merrill selected the finalists based on passion, grit, philosophy, ability to overcome adversity, coachability and projected market value of products. Each startup receives a $100,000 seed investment upon acceptance.
At SXSW this year, Sputnik ATX will have a spot at the Startup Crawl on March 9 where the current cohort's founders will have the chance to showcase themselves.
"They better be ready," said Malysheva.
Sputnik ATX will host its demo day on April 20. The next round of applications will open this May for a summer cohort beginning in July. To be accepted into the program, applicants must have a viable product, at least one paying customer and the ability to relocate to Austin for at least three months.