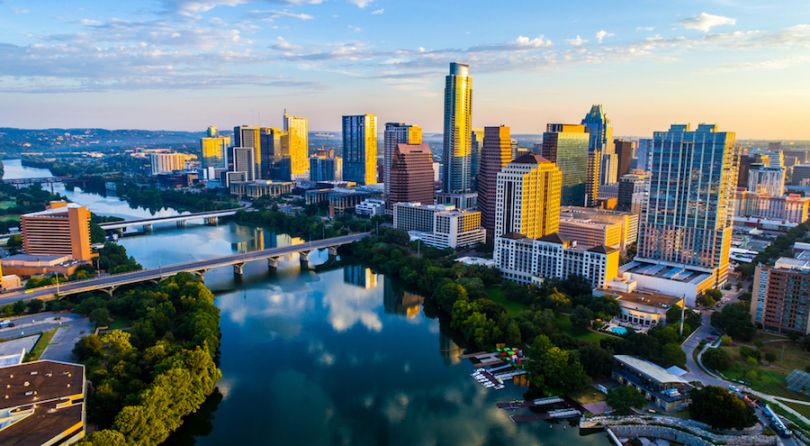 Six companies from Austin tech collectively added eight new executives to their teams over the past four weeks. Many of these companies hired candidates for newly added roles, while two hires were internal promotions. Check out where these seasoned tech leaders ended up.
Adding the company's first-ever chief development officer, BigCommerce promoted Russell Klein to the new role last month. Klein started at BigCommerce three years ago in the SVP of corporate development role. During this time, Klein led BigCommerce's cross-platform partnerships and integrations with Amazon, eBay, Facebook, Google, Instagram, Square, Shopkeep and Springboard Retail. Before BigCommerce, Klein co-founded Librify and SendMe.
CognitiveScale recently welcomed Jim Offerdahl to the company's advisory board. Offerdahl offers more than 25 years of experience working for fast-growth tech companies in multiple executive roles, including CEO, COO, CFO and board positions. He most recently held the CFO title at Bazaarvoice. Offerdahl also sits on the board for Q2 Holdings and local nonprofit Side by Side Kids.
Medici, a healthtech startup making it possible to text your doctor, named Jason Whitson as the company's VP and head of product. Whitson has 15 years of experience supporting products in the tech industry and most recently worked for Under Armour as director of product. Prior to Under Armour, he spent over a decade working for Texas Research International in Austin.
Healthcare cloud hosting provider ClearDATA added two new roles to its executive team. Dennis Hynson will join the company as chief financial officer and comes to ClearDATA from New Mexico-based IntelliCyt, where he served in CFO and COO roles.
In addition, the company welcomed Sue Darrow as senior vice president of human resources. She previously served at Austin-based BuildASign in the chief of people role. She also was VP of global HR for another Austin company, Mozido.
Serenova made two key executive hires, adding Julian Critchfield as COO and promoting Matt Despain to CPO. Critchfield has more than 20 years of experience and joins the team from CA Technologies, where he held the role of general manager and senior vice president. He also led as CTO at inContact and held executive roles at GE Healthcare, Micro Focus and Oracle.
The company promoted Matt Despain from SVP of product management to CPO after two years of working at Serenova. Despain previously worked for Utah-based inContact as the senior director of product management. In his expanded role at Serenova, he will now oversee product management, marketing and partnerships.
Liveoak Technologies announced Mike Alderson as the company's new head of sales. Alderson joins the team from Dropbox, where he held a sales enterprise executive role. Before Dropbox, Alderson led a 15-year career at Advent Software working in multiple senior-level roles throughout his tenure.