Joining a startup takes guts. Sticking around through years of peaks and valleys takes something else entirely.  
Take Jeff Kemper. When he signed on with Procore, which makes project management software for the construction industry, he didn't know much about the team other than the fact that it had only seven employees. That was in 2008.
Kemper's grit paid off. Today, Procore is markedly more established, with more than 1,000 employees and a valuation above $1 billion.
Or, there's Sara Borneleit. Borneleit joined Procore in 2014 on a part-time basis to pay the bills while going back to school for a degree in biology. But a full-time offer swayed her to put that education on hold. Fast forward, and Borneleit is Procore's director of business development, having built a team around her from the ground up.
Her only regret? Not committing to Procore sooner. "This is one of the best decisions of my career and my life," Borneleit said.
We caught up with both Kemper and Borneleit to hear more about their journeys, what it's like working on their sales and customer success teams, and more — all from the perspective of two Procore pros.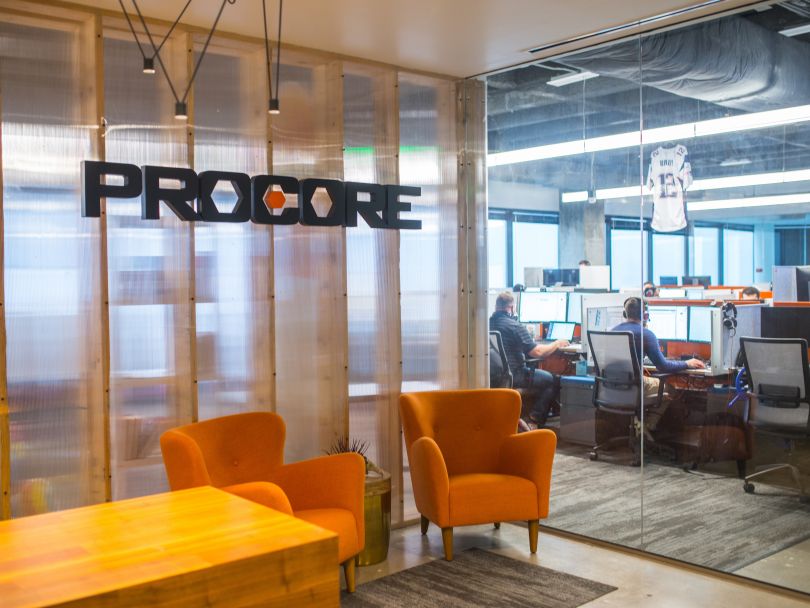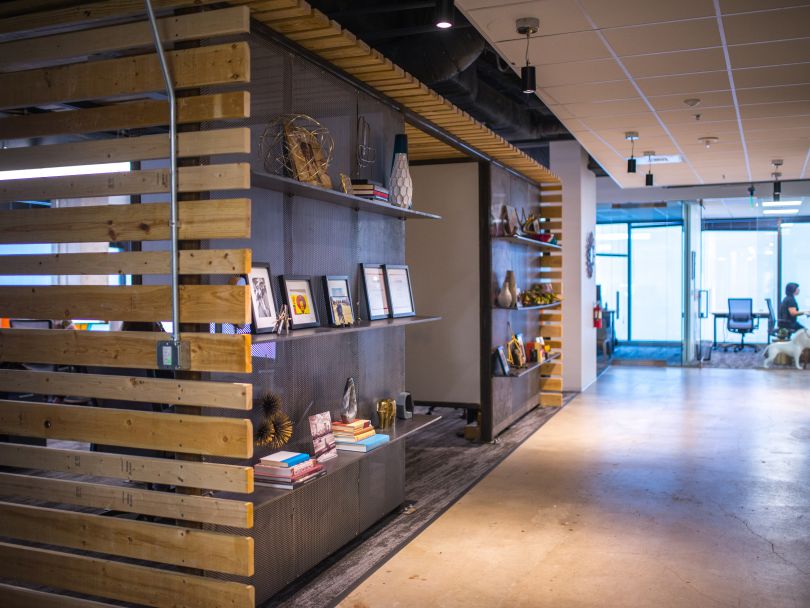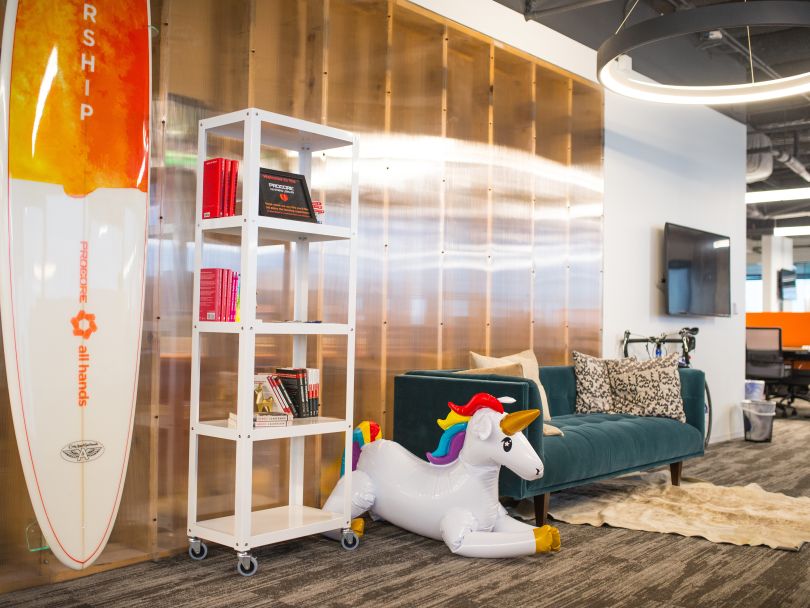 FOUNDED: 2002.
WHAT THEY'RE UP TO: Making cloud-based construction management software that helps build the world around us.
EMPLOYEES: 1,050 globally, 150 locally.
NOW SERVING: Clients developing skyscrapers, hospitals, retail centers, airports, housing complexes and other architectural marvels.
IDEAL CANDIDATES HAVE: Small egos but large appetites for results.
LEAD UP: The company regularly invites guest speakers, like Navy Captain David Marquet, to highlight guiding principles of leadership.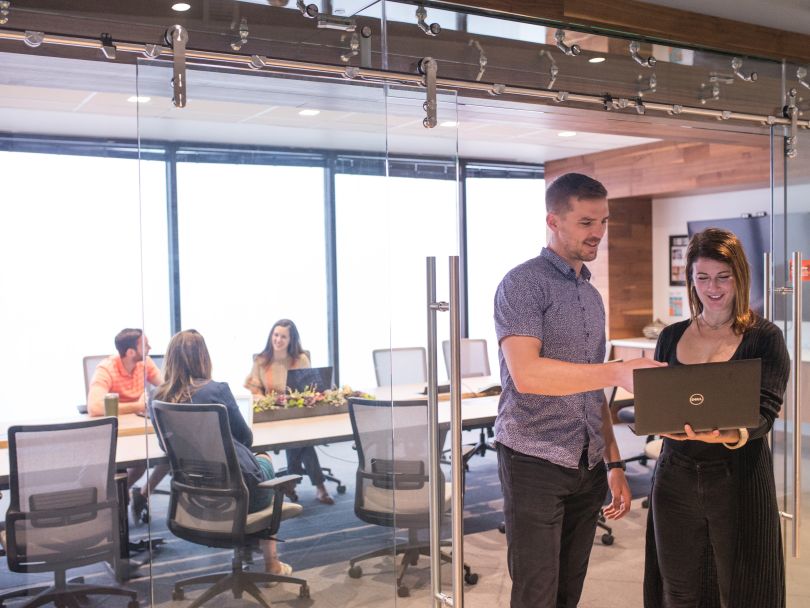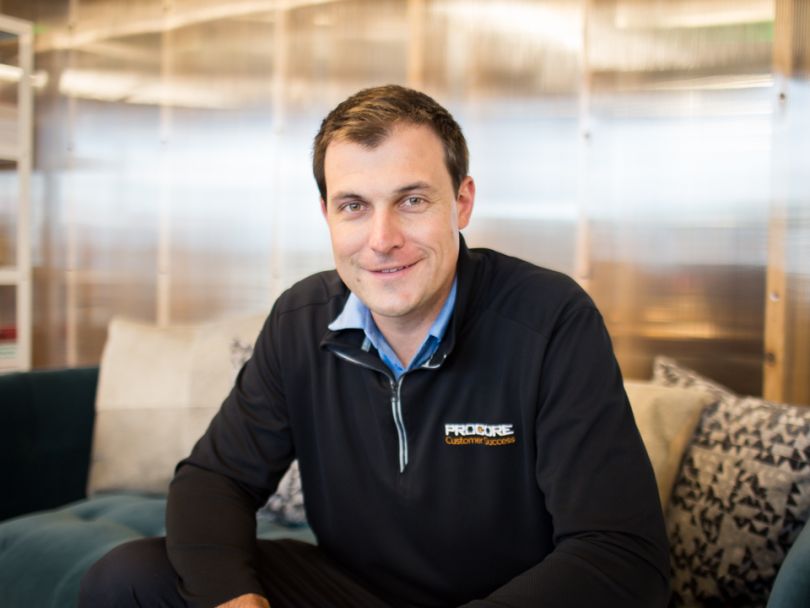 Jeff Kemper, Director of Customer Success
As Procore's eigth employee and the company's first Austin employee, Jeff Kemper has worked in nearly every client-facing role on the team. That experience, which spans support representative to senior account executive, helped Kemper develop the skills necessary for the leadership role he serves in today.
FIRST JOB: Kemper's first customer-facing role was as as a golf cart attendant in high school.
You've been at Procore since 2008. Why do you stay?
Kemper: I was introduced to the company by my childhood best friend. At the time, I knew nothing about Procore and there were only seven employees. But what attracted me to the company was our CEO, Tooey Courtemanche. His passion for success was contagious across the core team we had in place.
I stay because of the people. Procore has changed my life, and that is directly related to the fantastic people I work with on a daily basis. 
 
Procore has changed my life, and that is directly related to the fantastic people I work with on a daily basis."
How would you describe your leadership style?
Kemper: My leadership style is built entirely on trust. Without it, you really have nothing to work with. Our customer success team also recently rolled out our own set of values to follow: accountability, commitment and loyalty.
We're hoping to instill these three values into our fast-growing customer success team and enable employees to lead both their team members and their clients by holding true to these values daily.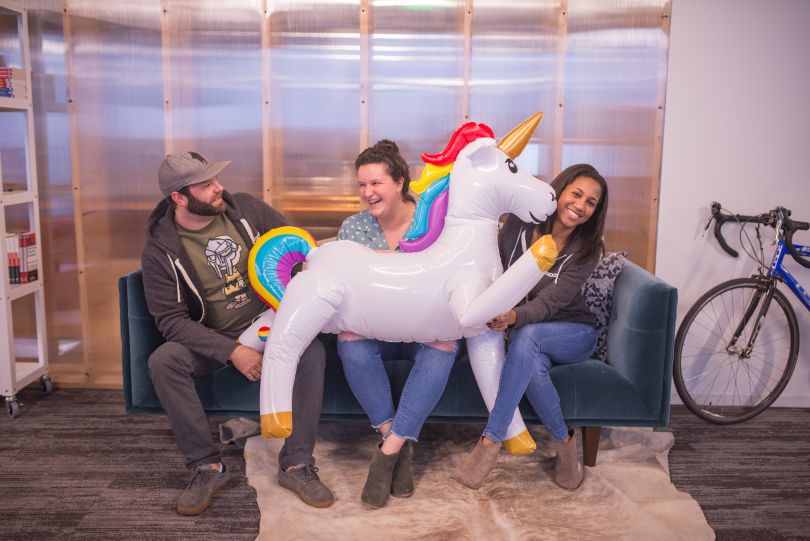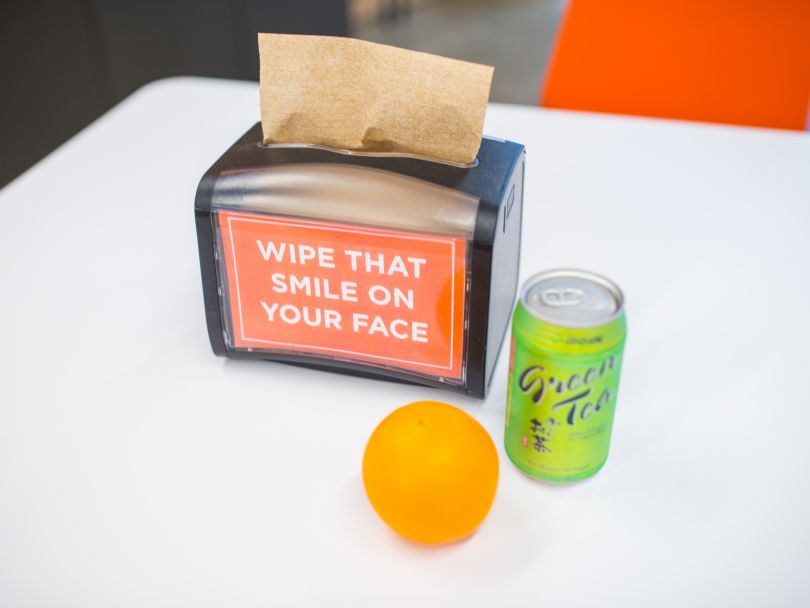 Who at Procore has helped shape you as a leader?
Kemper: I've been fortunate to watch Procore grow from a small to a large company at hyper-growth speeds, and I've been lucky to work with many great leaders along the way. Tooey and Steve Zahm, Procore's president, invest so much in our core values and have done an incredible job of living, working and scaling the business around these values. Gabe Miller-Smith, our SVP of customer success, is the ultimate leader by example, and someone I personally look up to.

What's the culture like on Procore's customer success team?
Kemper: We rely heavily on the person next to us to make our teams successful and thrive off team culture. We tackle new challenges and problems every day, and without the spirit of Procore's openness value, we would not be able to develop at the rate we are.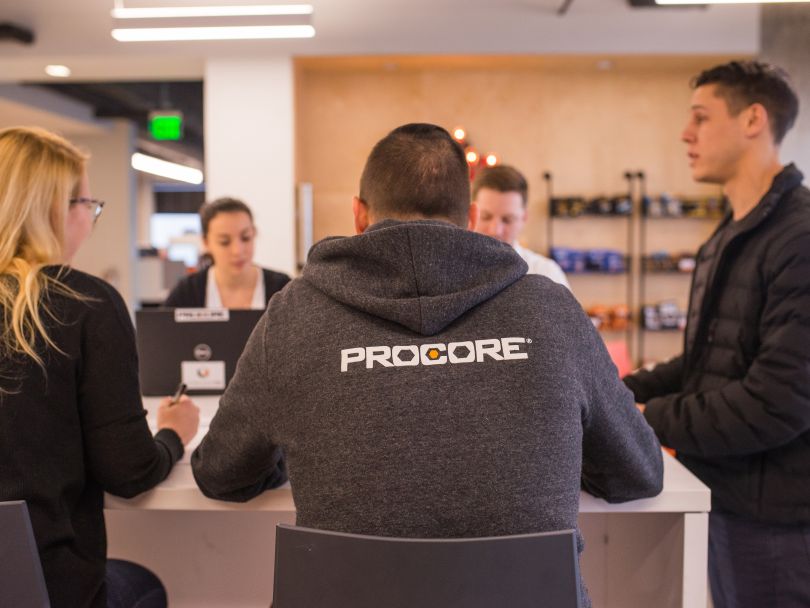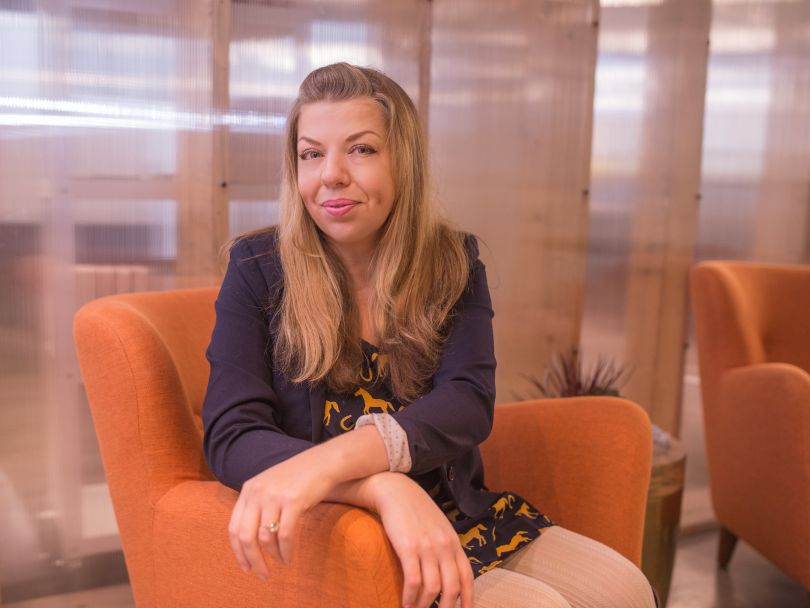 Sara Borneleit, Director of Business Development
After putting her biology degree on hold, Borneleit got to work. Starting in 2015, she led the development of Procore's Austin-based sales team as a business development manager, adding "senior" to her title in 2017. Today, she serves as director of business development, overseeing a team of more than 50 employees.
ALL IN: While there's a small chance Borneleit returns to finish that degree later in life, for now, she's at Procore to stay.
You've been with Procore since 2014. Take a step back and look at your team and their achievements. What makes you proudest?  
Borneleit: Our company is dedicated to improving the lives of the men and women who work at construction sites every day, as well as those of their families, people in construction offices, and Procore's employees and our families. I have never had the privilege of working for a company that runs so true to its mission and over-delivers on its promise of bettering the lives of everyone in construction.
I have never had the privilege of working for a company that runs so true to its mission."
How would you describe your leadership style?
Borneleit: I try to embody the philosophy of servant leadership blended with democratic leadership. It's important for my team to know I care about them when giving critical feedback, and it's important for me, as a leader, to be vulnerable. By admitting my weaknesses and faults, I allow the team to feel safe in knowing personal areas that need improvement or attention, and that that's OK.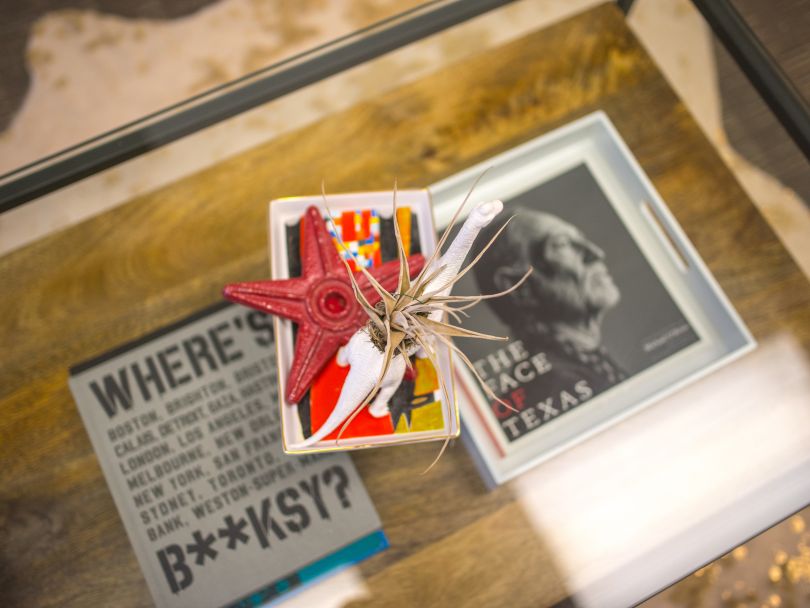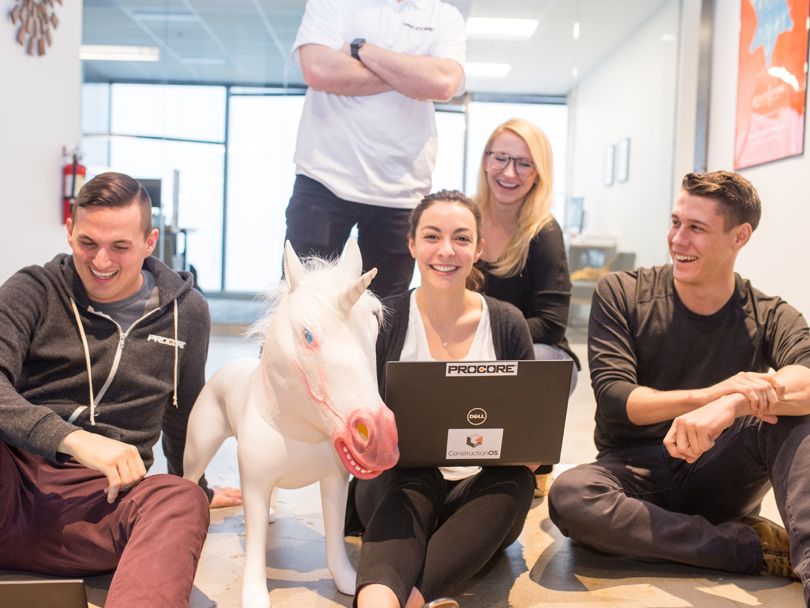 How about your sales team culture?
Borneleit: This team has a strong passion for succeeding. They are energetic and highly motivated, not only for their own success but also for the success of every single team member.

When hiring for your team, what do you look for in candidates?
Borneleit: Three things: humble, hungry and smart. Too much ego in the workplace can cause long-lasting rippling damage. It is vital that we focus on our teammates, and to do that effectively means putting our egos aside. When I look for a hungry team player, I am looking at their grit and perseverance to be a better professional. Smart, to me, means someone who has a strong commitment to learning and development, who will understand and evolve.

It's quite the decision to put studies on hold for a job opportunity. Any regrets?
Borneleit: I thought long and hard about this, as I'd made a pretty big life transition going back to school. I realized Procore is the dream company I'd been searching for my entire career. Procore treats everyone with kindness and respect, and we care deeply about our end users. I had never come across a company that allows for such a level of ownership on all levels. This is one of the best decisions of my career and my life. Looking back I would do it all over again — this time, just a little sooner.