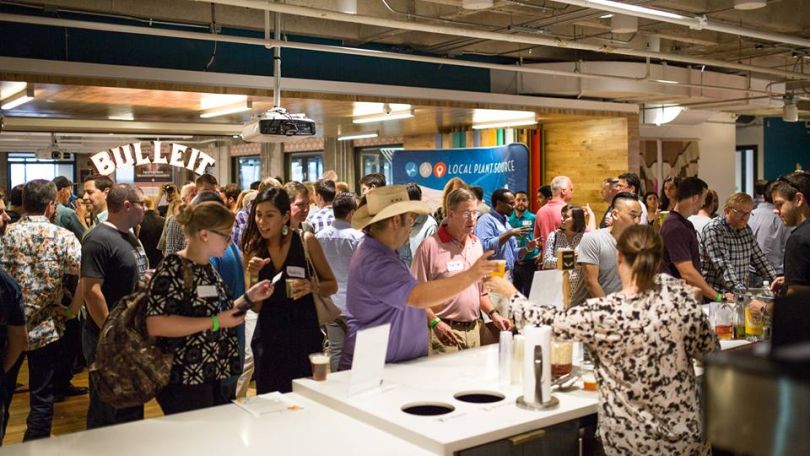 Every week, we bring you the best events in Austin tech. Read on for details, and check out our events calendar for more.
Cowork at Capital One Café, April 16 at p.m.
Austin Virtual Workers invites you to join them for a coworking event at Capital One Café this Monday. Come meet other remote employees throughout Austin to knock out some work and socialize over beers after. Bring your laptop and good vibes.
CloudAustin April Meeting: IBM Double Shot, Kubernetes and Cloud Native Apps, April 17 at 6 p.m.
IBM is sponsoring CloudAustin's April meetup this Tuesday night at Rackspace's office. The evening will include three guest speakers from IBM's WebSphere Application Server development team, as well as food and drinks.
Women Who Code Austin's Python for Beginners, April 18 at 6:30 p.m.
On the third Wednesday of every month, Women Who Code Austin hosts a meetup for beginner-level coders of Python. Each session includes a quick overview of Python basics, instruction and a group discussion dedicated to a specific aspect of Python. Please come prepared with a computer loaded with Python 2 or Python 3 installed.
How Blockchain is Going to Lay the Foundation for IoT Implementation, April 18 at 6 p.m.

With IoT technologies being introduced nearly every day, it's easy to imagine a time — sometime sooner than we realize — in which they will become pervasive in our daily lives. If you're interested in learning more about IoT tech, check out this event, which focuses on how blockchain will enable IoT. The discussion will include gaining consumer trust through security and transparency, designing innovative business models, and will include an interactive session featuring IoT and blockchain experts.
The Startup Life — From Start to Exit, Featuring Founder & CTO Vinit Singh of SquareTrail and NuCurrent, April 19 at 7 p.m.
The Austin Hardware Startup meetup will take place this Thursday at 7 p.m. at Capital Factory. April's event will feature guest speaker Vinit Singh, the founder of SquareTrail and co-founder of NuCurrent, who will speak on his experiences raising a startup from launch to exit. Singh is a veteran in the hardware tech space and helped develop 65 patents while CTO of NuCurrent.