Career opportunities in Austin tech are seemingly endless, so figuring out where to begin your job search can be a bit overwhelming. Let us help you. Here are five companies hiring across the board, offering careers where you can be your best self.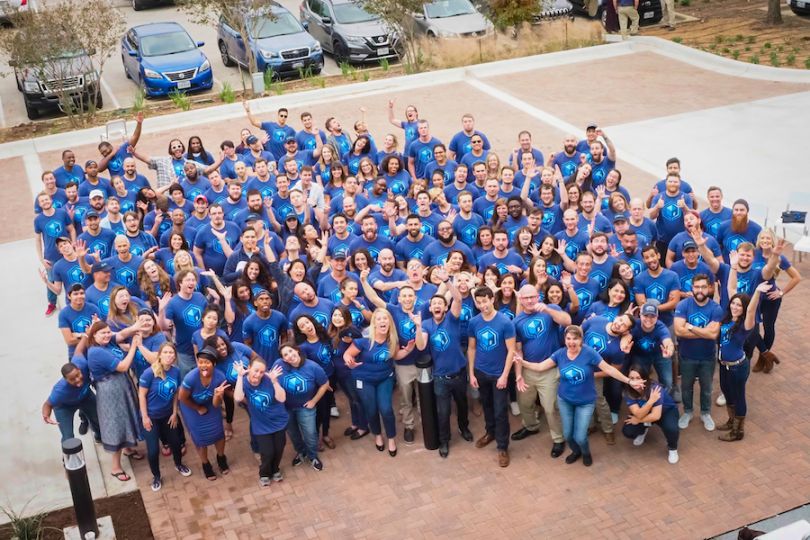 What they do: Launched in 2016, Opcity's referral real estate platform connects qualified sales leads to agents at no upfront cost. The company said that its technology can increase close rates up to 5 times that of the industry average.
Why you want to work there: In addition to offering perks like an onsite gym with yoga classes, Opcity execs recognize that each member of its team is motivated differently. As a result, the company tries to go above and beyond to meet the needs of individual teams to maintain a positive culture across the organization. Namaste.
Word on the street: "We've grown from zero employees to almost 400 in two years and through all of that we've maintained a strong culture that's built on a set of shared values," said Ben Rubenstein, CEO and founder. "We want to build an environment where everyone sees the big picture and everyone can find meaning and purpose in their work. Our teammates invest a tremendous amount of time to make Opcity successful, and in return, we invest in building a workplace that people love coming to."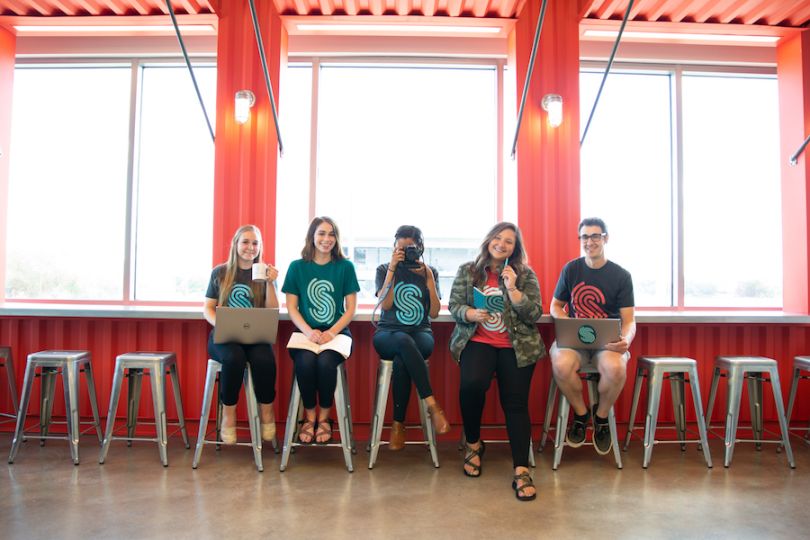 What they do: A fast-growing e-commerce company, Spreetail partners with the likes of eBay, Amazon and more to offer clients deals on thousands of products. The company is steadfast on creating new e-commerce solutions, marketing strategies and warehouse management tools that ensure fast deliveries and happy shoppers.
Why you want to work there: Spreetail invests in its employees and rewards those who stay and make an impact. This takes the form of an ongoing leadership development program, off-site personal leadership retreats, company trips for hitting targets, a $5,000 bonus for employees who purchase a home after two years of employment and a dollar-per-dollar charity donation match up to $250 each year or $1,000 after you've been at the company for five years.
Word on the street: "We're looking for employees who are hungry and want to grow fast," said CEO Brett Thome. "Our team is dedicated to pushing the pace and exceeding aggressive goals, and that determination is built on a strong foundation of deep personal relationships. We do things as a team, for the team."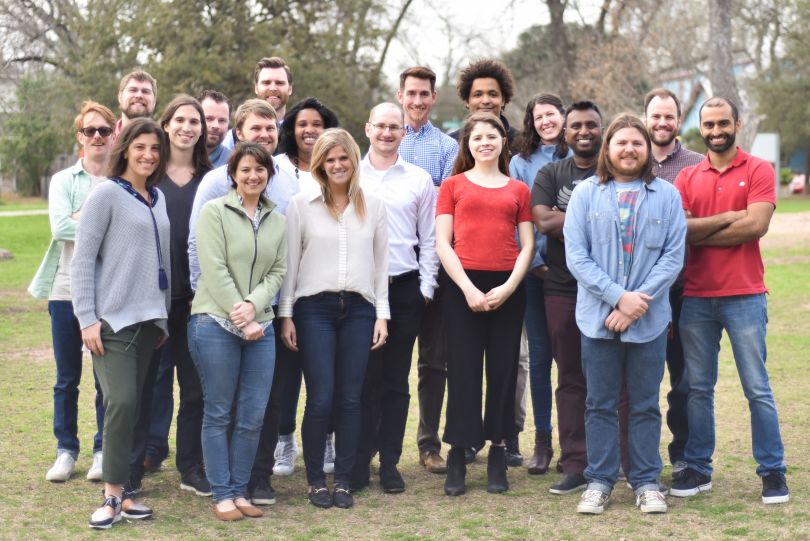 What they do: It's no secret that misinformation has spiked significantly with the rise of social media. AI startup New Knowledge launched three years ago to protect brands from fake accounts and misleading information designed to negatively alter customer impressions.
Why you want to work there: Join a startup team made up of truth defenders devoted to combating disinformation. You'll work closely with leadership and have an opportunity to make a direct impact on the company's direction. Perks include flexible work hours, unlimited vacation and a stocked kitchen with Austin's favorite mineral water, Topo Chico.
Word on the street: "At New Knowledge, we believe we're working on one of the most important problems of our generation," said CEO Jonathon Morgan. "We're always looking for people who are excited by complex technology and feel a sense of duty to defend the internet and improve public discourse."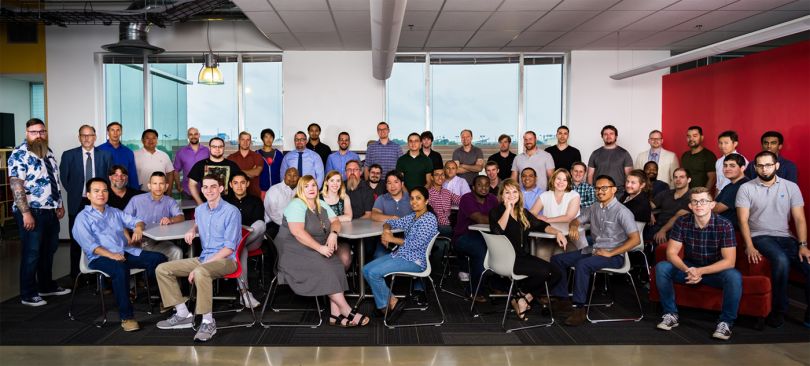 What they do: App development firm InMotion Software partners with clients to create customized digital experiences for mobile, web, AR/VR and more. Its services include design, user research and testing, engineering, project management and QA.
Why you want to work there: InMotion serves up regularly scheduled team outings like trips to Moviehouse and Eatery, disc golf matches, race days at K1 Speed's indoor go-kart track, crawfish cookouts and karaoke nights. The company also offers some noteworthy benefits including employee assistance and discount programs, flexible spending accounts and identity protection.
Word on the street: "We look for people who can operate in the abstract," said Brian Howard, CTO and co-founder. "We don't enforce a lot of process so you need to learn how to hold your own while getting an insane amount of work done in short periods of time."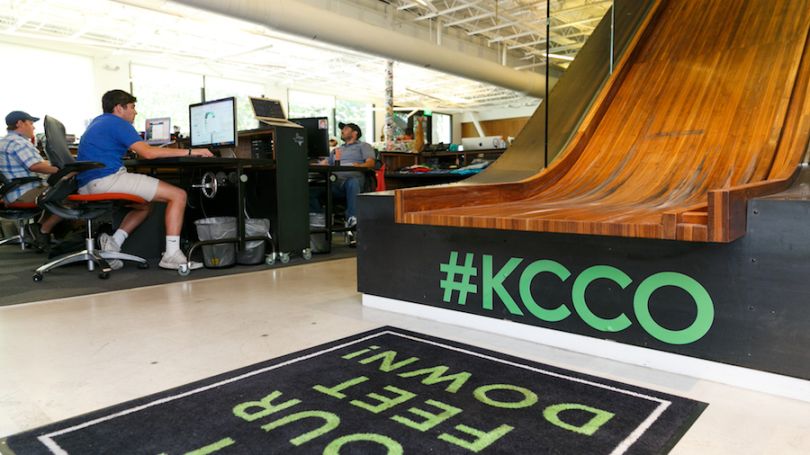 What they do: Chive Media Group's empire began in 2008 with the launch of thechive.com, an entertainment photo site delivering hilarious content to bring a smile to your face during your boring workday. It has since evolved into a 170-person company producing its own TV channel, with a large charity organization and multiple e-commerce lines and sister sites.
Why you want to work there: Work alongside a positive, proactive team while enjoying a cold brew on tap and daily catered lunch at the office. Chive's casual work environment features some fresh perks like commuter benefits, unlimited vacay and 401(k) match.
Word on the street: "We are going on 10 years as a bootstrapped, family-owned and -operated digital media and e-commerce business," said CFO Mike Grisko. "It is a dynamic company that is always looking to evolve and build new platforms like Chive TV. Our people are talented, hardworking and passionate, while also embracing the same irreverent lifestyle that makes theCHIVE's brand special. We employ some of the most entertaining folks on the internet, plus you never know who you'll see at the bar at Chive HQ."