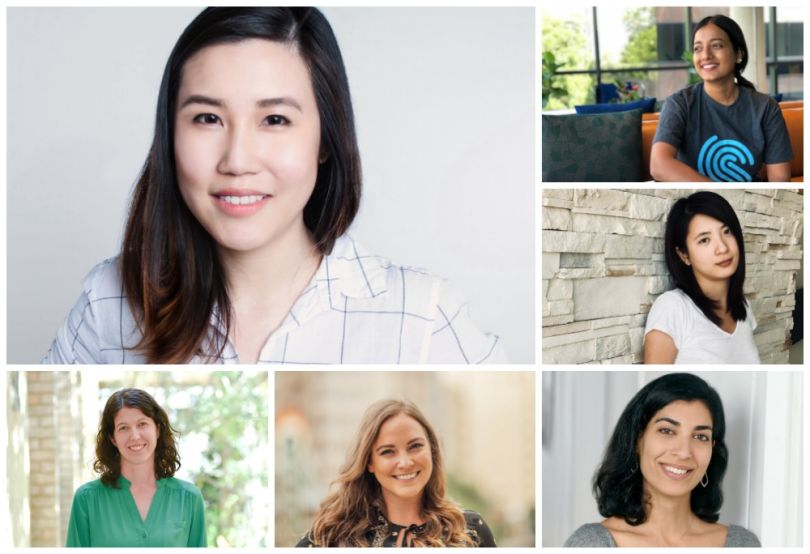 Addressing the gender disparity in the tech industry will take years. According to a Google diversity report, women make up a total of 18 percent of computer science degrees today, a number that 30 years ago used to be 37 percent.
With technical jobs expected to increase by 22 percent through 2020, more than in any other field, we hope highlighting the stories of leading women technologists inspire others to join them. These eight Austin women are helping to break the glass ceiling in programming, machine learning, data science, analytics and QA engineering.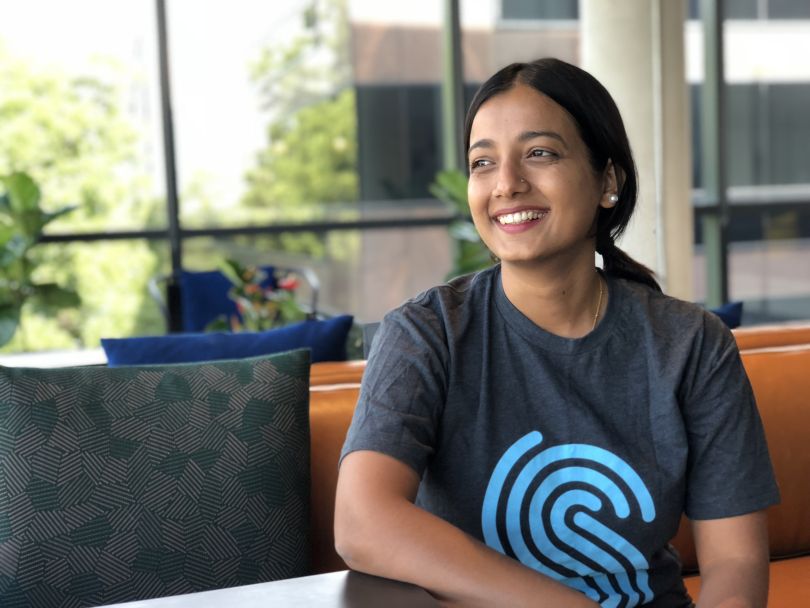 One of the reasons Shilpa Khanal was drawn to a career in computer science was the rarity of being a woman in the field — especially in Nepal, where she grew up. At times, Khanal said she was the only woman in her graduate research group. She also had the support of her husband, whom she met in high school and who is also in tech. Khanal said their dates then, and even now, often turned to discussions on programming languages, databases and software. Khanal, a software engineer at Spreetail, said she looks forward to the day when women engineers are the norm.
What's the most interesting tech challenge you've addressed?
When I was in grad school, we knew e-commerce was going to change our lifestyles, and that online reviews would play a big part in that. In my master's thesis, we used machine learning to understand how people think when they're buying a product.
What we found was that designing intuitive online review systems are a complex problem because those who leave reviews don't necessarily know how to write reviews. I could be a foodie, techie or some type of expert, but I can't articulate my thoughts into a review. Plus, people react to reviews differently depending on the product they're looking for. I now use that information to try and voice my opinion for our customers at Spreetail and be mindful of how reviews could engage and retain them.
What's the project you're most proud of?
I've mostly worked on our accounting software at Spreetail, so the fact that we're able to make accurate projections, keep track of our expenses and help the accounting team function has been rewarding. It can be scary because you can't afford to make a mistake when you're dealing with cents — let alone dollars. It's a challenge, but I'm proud of the day-to-day work that I do with my amazing team.
What would you like to accomplish next?
I'll be taking on a new project related to our customer review platform. There's a ton of data that supports how reviews help with product purchases and customer flow, and that's something I'm passionate about. Our platform needs to be intuitive. As an engineer, my goal is to make a solution that's intuitive enough that reviewers don't have to think a lot, helping reviews come flowing into our platform.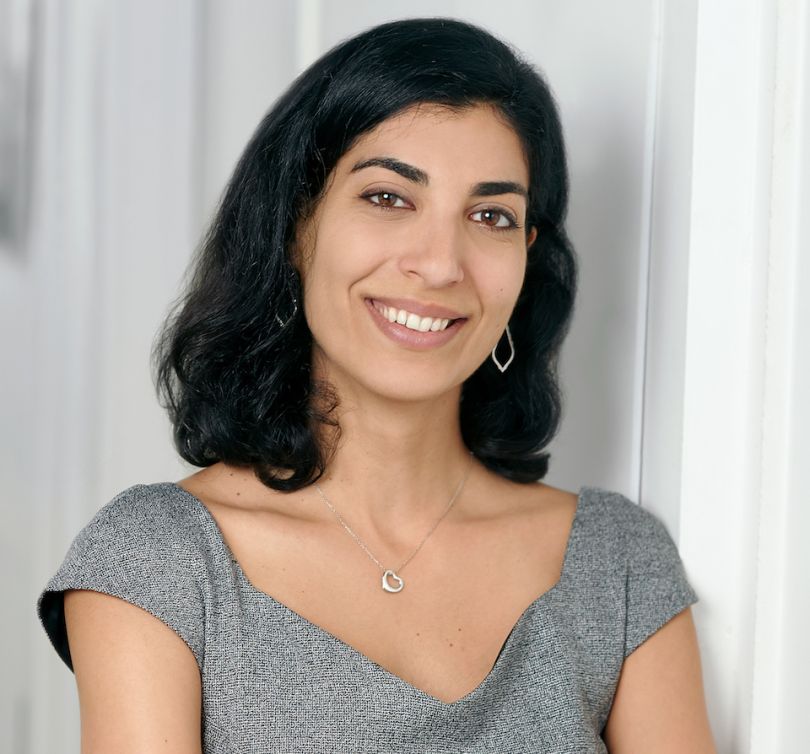 Michele Saad credits her continued fascination with artificial intelligence, as well as inspiration from her female colleagues, for how she got to where she is today. Saad, a machine learning engineer at CognitiveScale, shared how her passion has transformed into a career.
Favorite tools:
What's the most interesting tech challenge you've addressed?
Translating into understandable terms for non-technical stakeholders our machine learning results. As we work with clients introducing machine learning capabilities into their processes, I have found that being business savvy is equally as important as providing technical expertise. That way, I can identify and prioritize the problems where machine learning brings the most uplift to the business and easily communicate those points to stakeholders.
What's the project you're most proud of?
A project we did for a financial client in London because, at the time, I was new to the financial services world and had to reconcile my technical background with a challenging project in the financial world. This project is what led me to experience firsthand the need to understand the larger context of my technical work and its impact in the larger scheme of the business.
What would you like to accomplish next?
I am a perpetual learner, so I would like to continue to expand my technical areas of expertise as well as forge a career path and help mentor and influence young aspiring women engineers.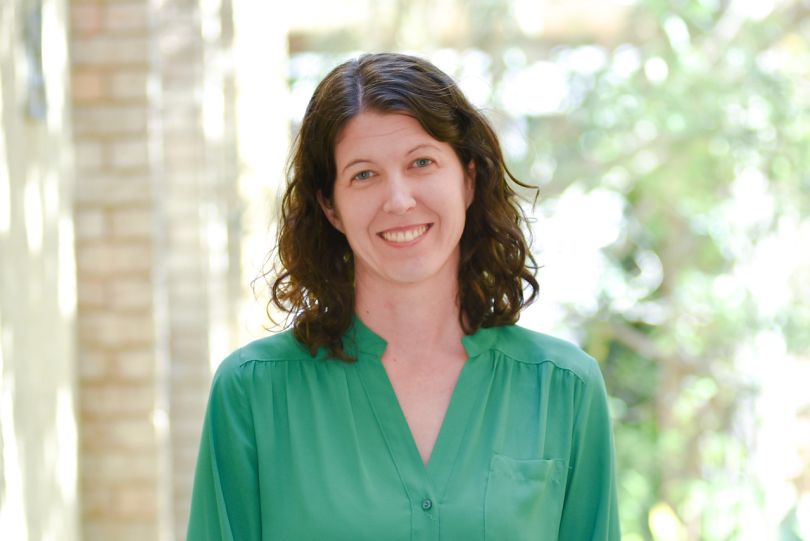 Before becoming a data scientist, Becky Ruppel spent 10 years studying the community ecology of bees and modeling the genetic structure of bee and plant populations. At first glance, that may seem far removed from data science, but Ruppel said her math modeling skills from researching the genetic structure of populations inspired her transition to new data challenges. Today, Ruppel is a data scientists for New Knowledge AI.
Favorite tools:
What's the most interesting tech challenge you've addressed?
Interesting problems are always problems that push the edge of what we are able to do. Most recently, I have found that optimizing data science models to run on big data or streaming data requires creative and diverse solutions — which is equally challenging and rewarding.
What's the project you're most proud of?
One of the projects I have enjoyed the most is semantic clustering of social media data. This project had several challenges centered on understanding conversations in millions of posts of social media data. The model I developed helped aggregate and cluster types of conversation so it could be used by other models or understood by analysts.
What would you like to accomplish next?
I'd like to learn how to use Apachee Hadoop and Spark to provide data to models in order to scale them to handle our current data sizes.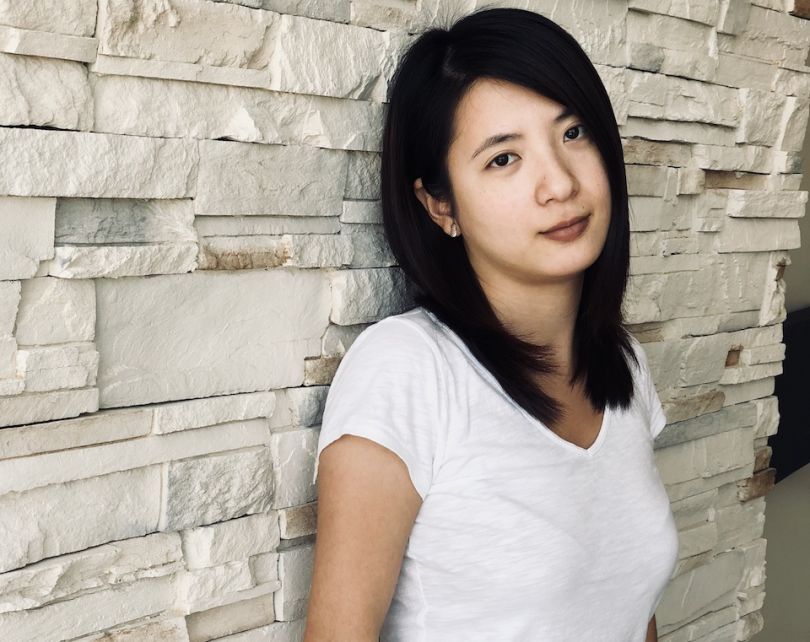 Lily Guo's love for code and solving technical problems steered her toward a career in software engineering. Guo, now a senior software engineer, said her role at cybersecurity firm Rapid7 gives her plenty of opportunities to solve fun and technical challenges while learning from those around her.
Favorite tools:
IntelliJ
Chrome DevTools
Wireshark
Slack
What's the most interesting tech challenge you've addressed?
My greatest challenge is working on our phishing product, InsightPhishing. The hardest part is making sure your email is delivered to your target's inbox — there are a lot of mitigations you have to deal with, especially with machine learning-based filters — as well as staying on top of your game.
However, as my career grows, the most interesting challenges aren't the technical ones. It's how to work with people with different personalities. There is only so much an individual contributor can do, but when you work as a team, you can achieve greater things.
What's the project you're most proud of?
If I had to pick one, I'd say InsightPhishing. It's special to me because the team and I started this project from scratch. We have invested a lot of hard work, late nights and weekends, and it's a rewarding experience to watch our customers enjoy the product.
What would you like to accomplish next?
One of my main goals is to become a proper full-stack developer. Quite a lot of what I do is focused on back-end code, which I'm really good at, but I would also like to try other things like UI development. And then some leadership skills development later down the road.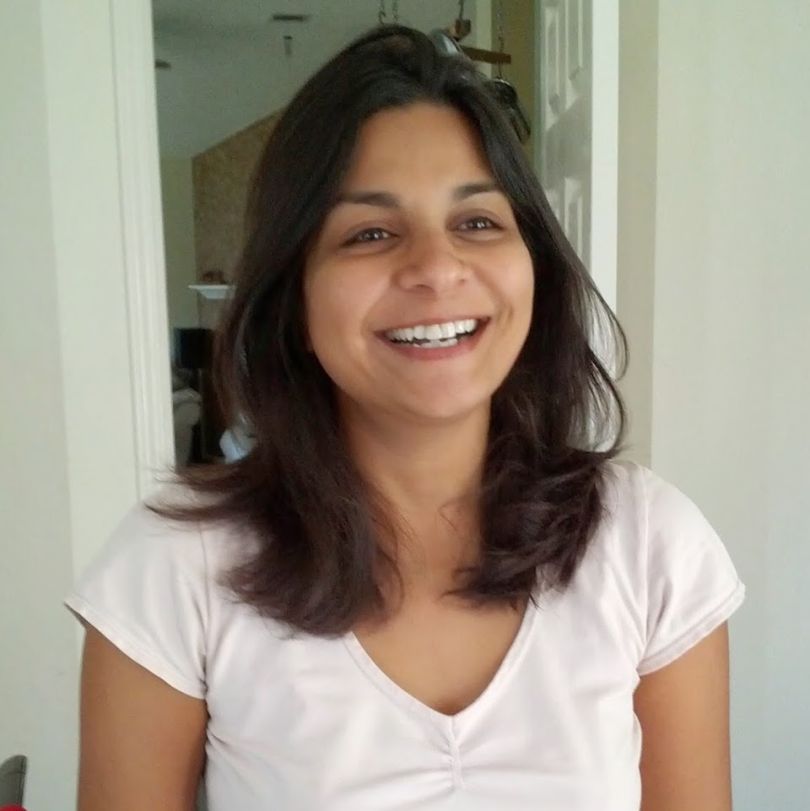 Savitha Ganapathi said she's grateful for the initial push her parents gave her toward a career in computer science. Had it not been for her mom noticing her problem solving skills early on, or her dad buying her and her brother a PC when she was in the 7th grade in the 80s, who knows if she would've ended up where she is today. Ganapathi earned a computer science degree in India, moved to the U.S., started a career and now works for Ping Identity as a senior software engineer.
Favorite tools:
Linux
Git
Google Guava
Bash
Vim
The CS books "Effective Java" and "Java Concurrency in Practice"
What's the most interesting tech challenge you've addressed?
I'd have to say the work I did at UnboundID/Ping for our topology registry. It had tough problems to solve with respect to distributed computing and concurrency. I had been working on it for a couple of years, and it was finally released a few months ago in the 7.0 release. It's a great feeling when something you've contributed to is used by customers on a day-to-day basis. I'm grateful to my manager and team for trusting me with something so huge.
What would you like to accomplish next?
For now, my focus is my eight-year-old daughter. I would like to be there for her just like my mom was for me. For the next few years, I'd like to continue doing what I am right now: solving complex problems alongside my super-smart Ping team.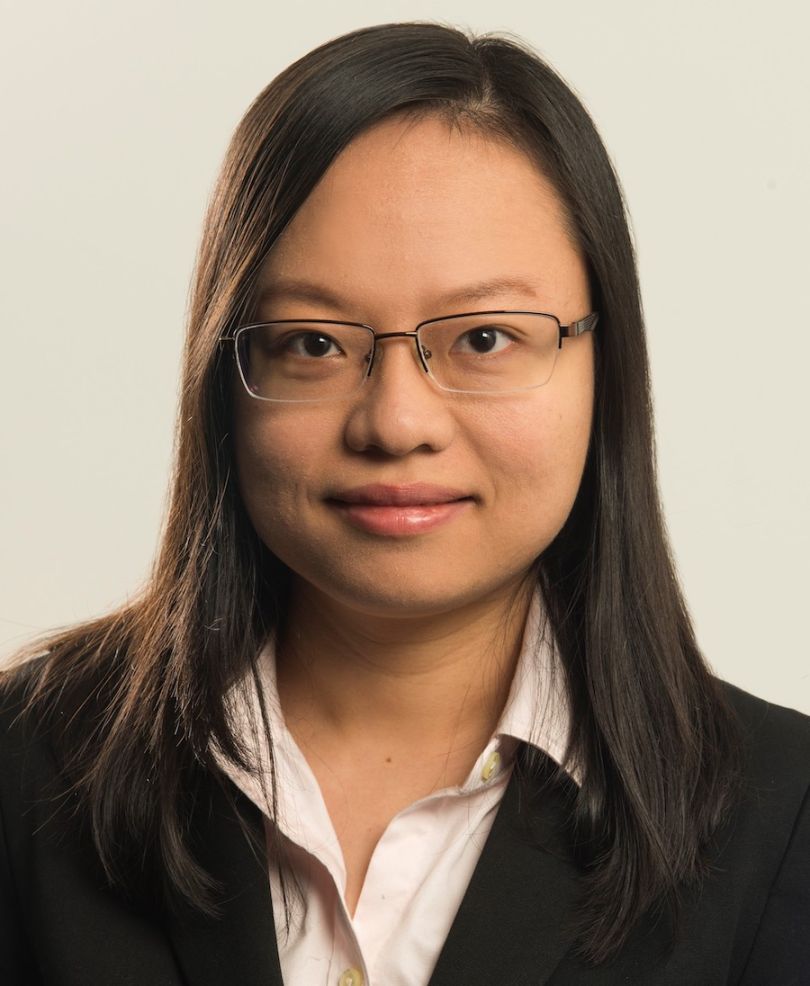 Thu Vo came to the U.S. from Vietnam almost 15 years ago to attend the University of Texas. Now, she's a research analyst and senior financial modeler for Amherst, using data to build a full suite of models that help the company evaluate real estate opportunities and understand market behaviors.
Favorite tools:
What's the most interesting tech challenge you've addressed?
Amherst not only has compiled a database of the entire history of home sales in the United States over the past few decades, but it has also accumulated monthly mortgage data. The amount of data we are able to consume is huge, and trying to build models utilizing this massive compilation of data is always a challenge. It's my job to address this interesting challenge by utilizing my finance, programming and statistical skills.

What's the project you're most proud of?
Building a forecast of U.S. home prices in the long run. I'm proud of it because our back-testing model suggests we can explain the financial crisis. Having a home price model also helps us know which regional markets are overvalued or undervalued, and how the markets will perform in different market scenarios.
What would you like to accomplish next?
Amherst has lots of new initiatives, and I would like to do my best to support those new initiatives and the ongoing business. I also would like try to keep myself up to date with all the advances in new modeling techniques out there, so that I can continue to excel at my job.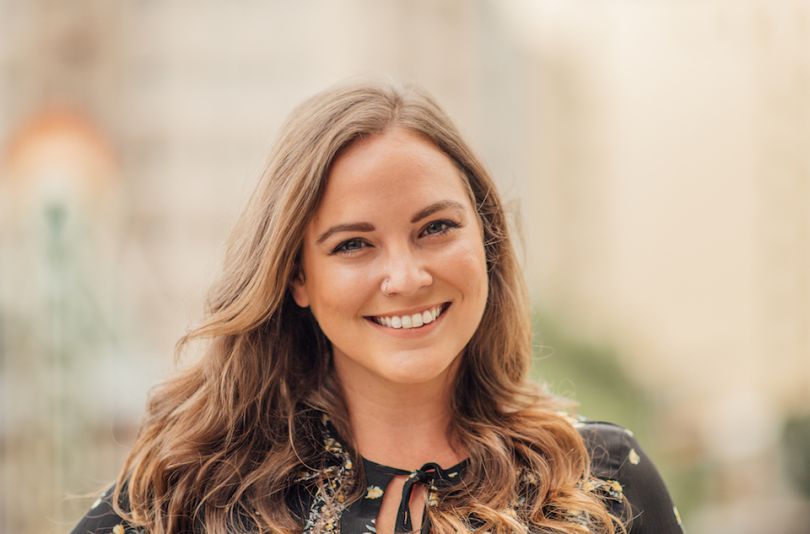 Modernize's Kia Duran is an account manager turned QA engineer. After a full quarter of transitioning between roles, Duran was able to learn the necessary skills to feel confident in doing the job well. Four years after switching departments, Duran now serves as manager of Modernize's QA engineering team.
Favorite tools:
Ghost Inspector
BrowserStack
Postman
Codeception
mySQL
Redshift
QlikView
What's the most interesting tech challenge you've addressed?
I love auditing websites. I often don't even realize I'm doing it until I decide to reach out to a company with a poor user experience. One of my favorite examples landed me with movie theater gift cards and, more importantly, allowed me to actually purchase tickets for the newest Star Wars movie.
A rather large movie theater chain who shall remain nameless chose to completely redo aspects of its UI and main functionality mere days before pre-sale tickets were made available for the newest release of one of the largest movie franchises in history. I called the theater and left a message detailing the issue I was seeing, steps to reproduce and ended the voicemail with my contact information. The issue was fixed by midday, I got free tickets and the dark side was vanquished once again.
What's the project you're most proud of?
The very first version of Modernize.com, which also happened to be my first big project on the team. Anyone who has seen it is going to think I'm crazy, but I loved working on that site. Everyone worked long hours to make sure it was right, and I needed it to be as close to bug-free as possible to prove myself. We had a lot of fun with that project because it allowed us the space to be creative, work together and put something new out in to the world. The website now looks and functions so much better, but version 1.0 will always have a special place in my heart.
What would you like to accomplish next?
As a new manager, my biggest focus is on scaling my team and finding new tools and processes to make us more efficient. We are working more and more on our automation efforts and API testing, so improving our technical chops and technical confidence is key.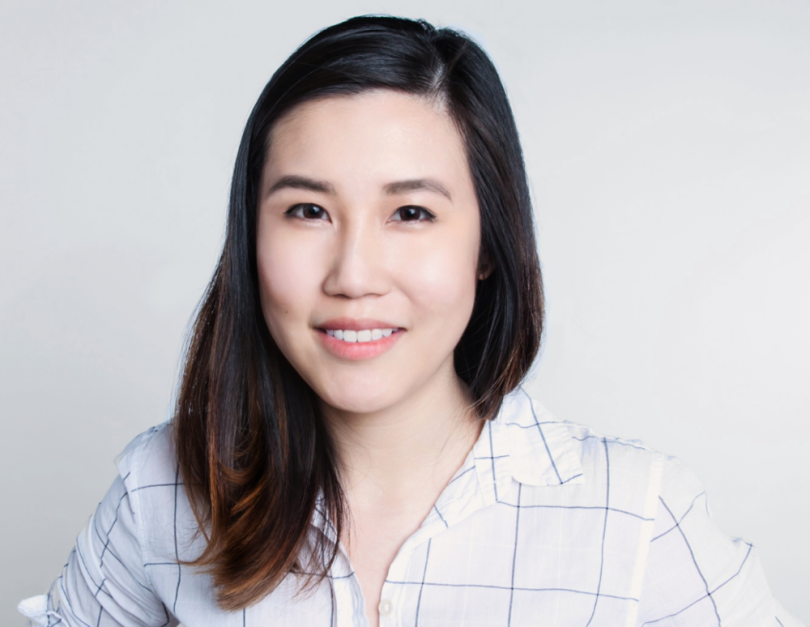 Jostine Ho leverages big data to understand how society operates collectively and individually. Ho, a senior data scientist at SailPoint, said it's the thrill in discovering new insights and showcasing potential use cases with other like-minded individuals that keeps her motivated.
Favorite tools:
What's the most interesting tech challenge you've addressed?
I work with large IAM datasets exhibiting complex social structures that make it quite challenging for identity management professionals to govern efficiently and identify potential risks using existing tools. The impact of my work depends on how well others can understand the insights to take further actions. Effective data visualization is a must when presenting findings and demonstrating use cases. I've invested heavily in learning the best visualization tools and building prototypes featuring interactive visualizations. This has proven to be an impactful way of communication with our customers and has inspired more data-driven ideas within the product.
What's the project you're most proud of?
The proof-of-concept prototypes that I've built with R's Shiny for IdentityAI. The Shiny library is a wrapper for D3 and Javascript that helps data scientists build high-quality web apps. I built my first working dashboard within two months after learning how to program in R, and successfully demonstrated potential use cases that drove new features. The interactive prototypes have improved data science's ability to visualize high-dimensional data and explain complex concepts to team members and customers. It has been such a rewarding process to be able to bring ideas to fruition, create immediate business value and inspire product development.
What would you like to accomplish next?
I am hoping to apply deep learning techniques in my work, specifically with continuous learning. It is a machine learning model that can adapt with continuous stream of data and retrain itself with minimum supervision as time goes on. The ultimate goal with IAM is to develop a dynamic system that can adapt with the ever-changing access activities and security risks.