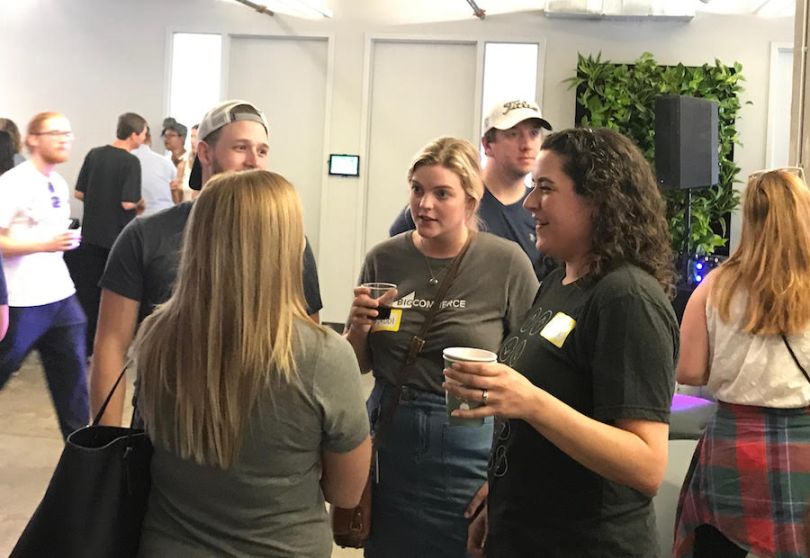 Every week, we bring you the best events in Austin tech. Read on for details, and check out our events calendar for more.
Building a Culture of Inclusivity, Aug. 21 at 5 p.m.
Namely and Greenhouse will host a panel discussion and roundtable this Tuesday night at WeWork, 600 Congress, focused on diversity and inclusivity. Speakers include HR and talent leaders who are actively driving change within their organizations to foster more inclusive working environments. Come learn how to make change at your business.
ShipStation Panel, Aug. 21 at 5:30 p.m.
E-commerce professionals are encouraged to attend a panel discussion hosted by ShipStation and Printful this Tuesday evening at Capital Factory. Learn how to prep for the shopping and shipping chaos of the holidays from e-commerce pros. Food and drinks will be provided
Texas MSTC Information Session at Capital Factory, Aug. 21 at 6 p.m.
Come learn more about the Texas Master of Science in Technology Commercialization program in an information session this Tuesday. The program director, admissions team, current students and alumni will speak to MSTC's curriculum, career path, student development and application process.
gShowdown: Is blockchain worth the hype? Aug. 23 at 5:45 p.m.
Austin Data Science will host its second gShowdown at Galvanize this Thursday evening featuring two topics. Jay Williams, the co-founder and CTO at Capstan Platform, will debate Dell's Jeff Kirk about whether blockchain is worthy of all the hype surrounding it. The second debate will include Jason Ford, SaturnFive's chief innovation officer, and Ikechi Nwabuisi, the CEO of Tribl, who will hash out the merits of launching a B2B or B2C startup. 
Austin Startup and Tech Summer Networking Mixer, Aug. 23 at 6 p.m.
Head to Hotel Indigo on Thursday for weconnect Austin's next tech and startup networking mixer. Enjoy some beverages from the cash bar and mingle with some of Austin's prominent tech leaders and organizations.