There's something that Restaurant365 shares with the likes of Apple, Google and Amazon — its beginnings can be traced back to a garage. 
Those humble origins were a reality just two years ago, but that can-do attitude is still evident in the restaurant tech company's first-class facility in Austin today, where its dynamic team continues to grow. 
Three team members from Restaurant365 talked to us about a typical day at the company, how retaining and building culture is as important as a sale, and how selflessness plays a key role in its team's success.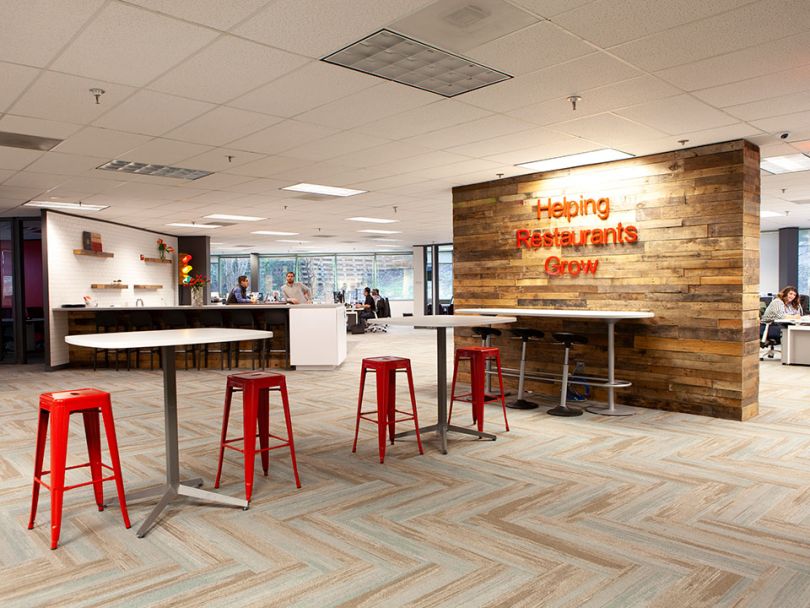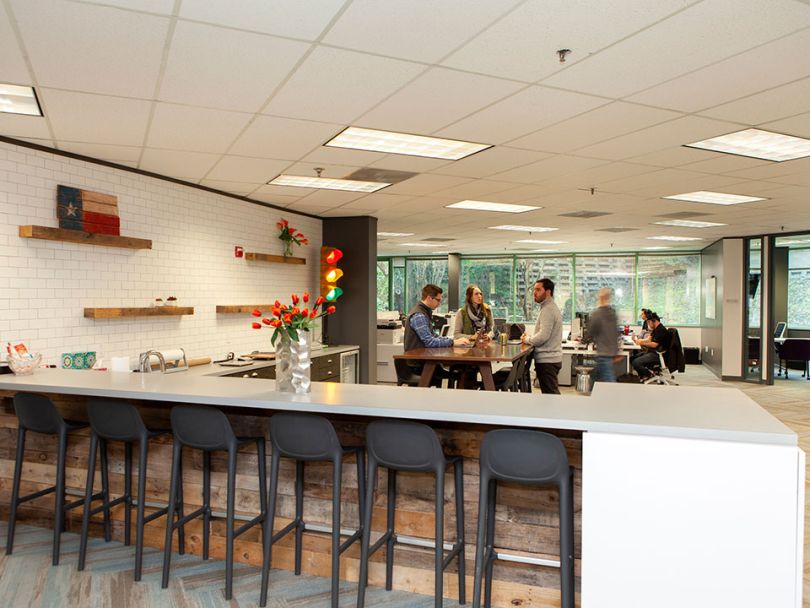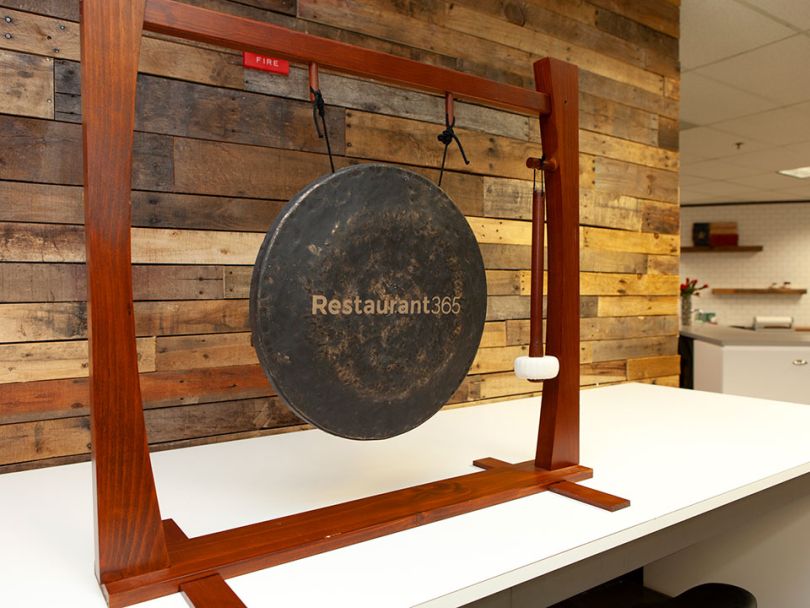 FOUNDED: 2011
EMPLOYEES: 156 (62 locally)
WHAT THEY DO: Restaurant365 is a software-as-a-service company whose cloud-based platform provides an all-in-one solution for accounting and store operations for restaurants.
WHERE THEY DO IT: Austin
TAKE YOUR TIME: Restaurant365's "Take Your Time Program" gives team members unlimited, flexible time off. 
IDEAL CANDIDATE: A team player who is confident, competitive, inquisitive and willing to help others, and who has a good sense of humor.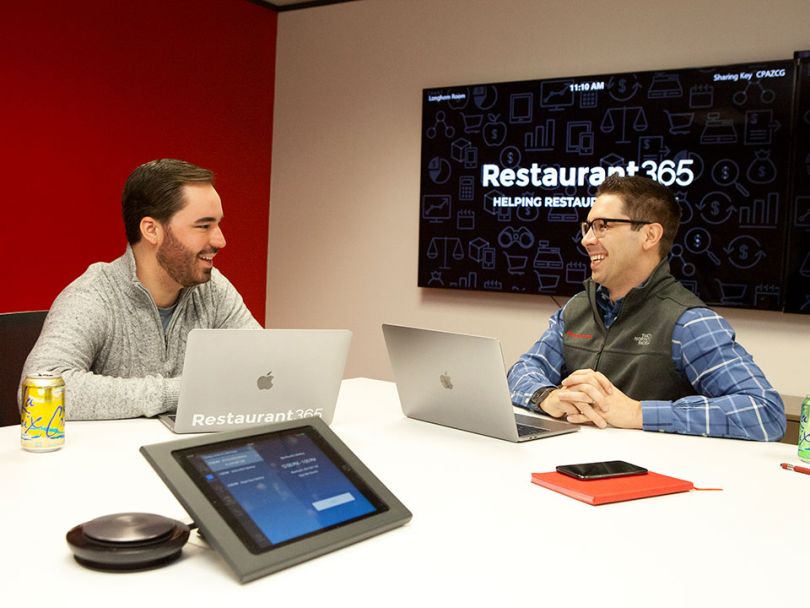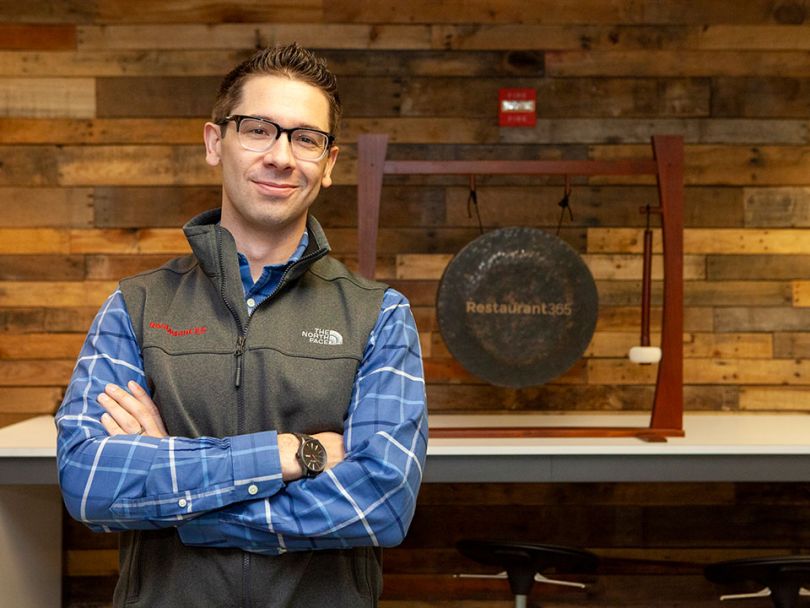 Jimmy Speyer, Vice President of Sales
In efforts to scale Restaurant365, Jimmy designs the company's go-to-market strategy, hires and trains team members, and ensures accountability throughout the sales organization.
BEYOND WORK: Outside of work, you'll likely find Jimmy playing basketball, spending time with his two sons and wife, or catching up on books about business, like "Losing the Signal," his most recent read.   
You came from a competitor prior to joining the Restaurant365 team. How does the culture compare? 
There really is not a comparison — the culture here at Restaurant365 rocks. Everyone works hard, and we have a blast and get to win all the time, which is tons of fun in sales. Everyone in the company is part of that success, instead of feeling that each department is an island to itself. The founders of the company have done a great job keeping a positive environment where everyone can feel heard. 
What processes are in place to ensure new and existing salespeople are successful? 
Training never stops here. We have a great sales engineering team that helps keep our sales reps up to speed on all the new features and functions, as they are released regularly. We also have a mentorship program for new reps to be paired with a seasoned rep for questions and guidance. Our sales director holds regular process trainings every week, and the team gets to send over and suggest the topics.
We also have a sales enablement agency, Winning by Design, that helps give us an outside set of eyes on how we are doing. They conduct regular trainings and role-playing to hone and practice our sales skills. Lots of things all adding up to a 360-degree view of our constant improvement plan.
The founders of the company have done a great job keeping a positive environment where everyone can feel heard."
How do you motivate your sales team? 
It starts with transparency. Everyone knows our team goals, and we can all see each person's numbers, which helps breed a healthy competition. We also have our team broken up into regions — you want to be in the top region each quarter. We run quarterly contests, annual awards ceremonies with trophies, and we even bought our top performer a car this year. I try and spend time every week thinking about ways to reward our top performers and make sure they feel appreciated, because they are.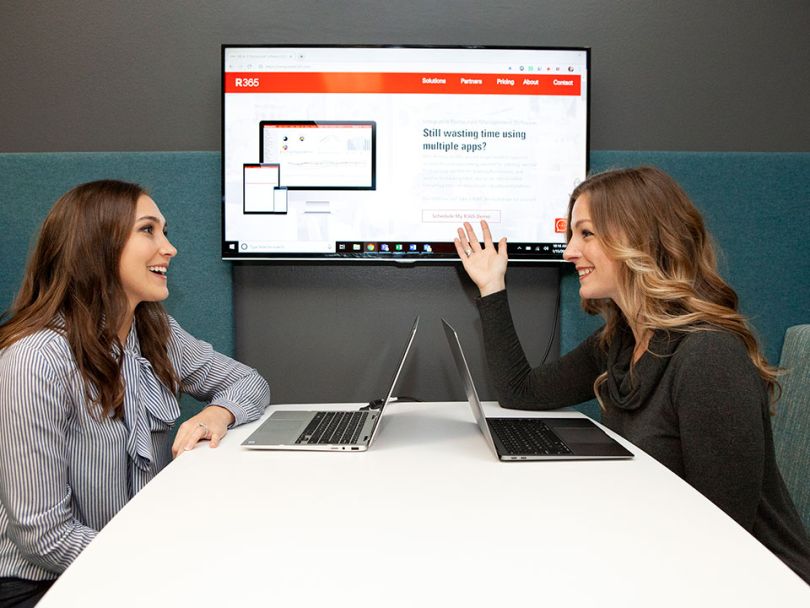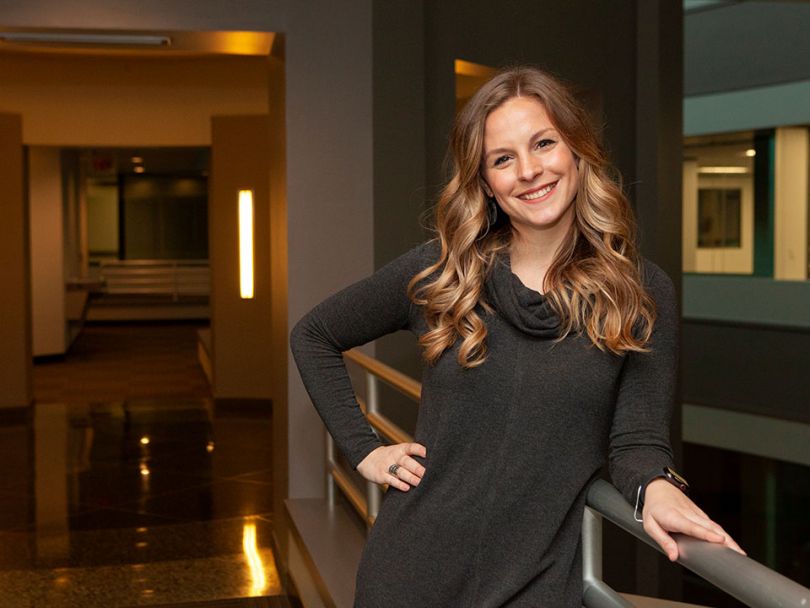 Brittney Yastrub, Sales Development Manager
In efforts to make the sales development team successful, Brittney interviews, hires, trains and inspires the team to achieve company and personal goals. 
BEYOND WORK: Brittney enjoys doing yoga after work, allowing her to decompress from any stressors she might have and come into the next day feeling refreshed and ready to hit the ground running. 
You've been with Restaurant365 for nearly a year. How would you describe the culture?
Our culture here at Restaurant365 is extremely positive. I would consider it very much like a family — especially on the sales team. We are consistently building each other up and inspiring each other to greatness. I am motivated every day by the people I work with.
You've already been promoted in the time that you've been here. Does that speak to the kinds of growth opportunities available?
This absolutely speaks to our culture and innate desire to promote from within. When I interview new candidates, I always make sure to ask where they see themselves in the future, attributing part of my success to the growth opportunities they pursue, whether it's in sales or in other departments.
We are consistently building each other up and inspiring each other to greatness."
We heard you will be likely doubling your team this year. How do you plan on maintaining the same feel that your team has as Restaurant365 scales? 
We brought on an additional leader so that as the team scales, we don't grow as a single unit that loses the personal attention that having a small team boasts. We've also put more emphasis on strengthening relationships between account executives and sales development representatives so that the entire sales organization feels more unified.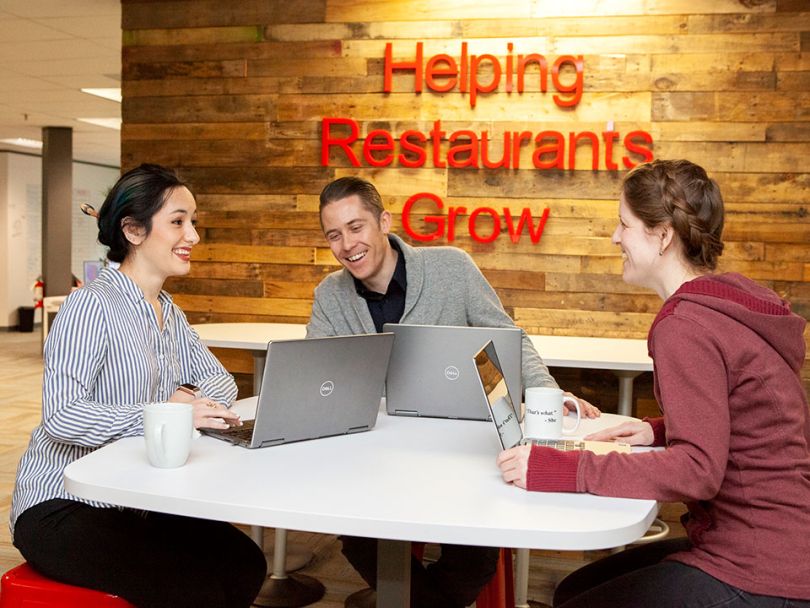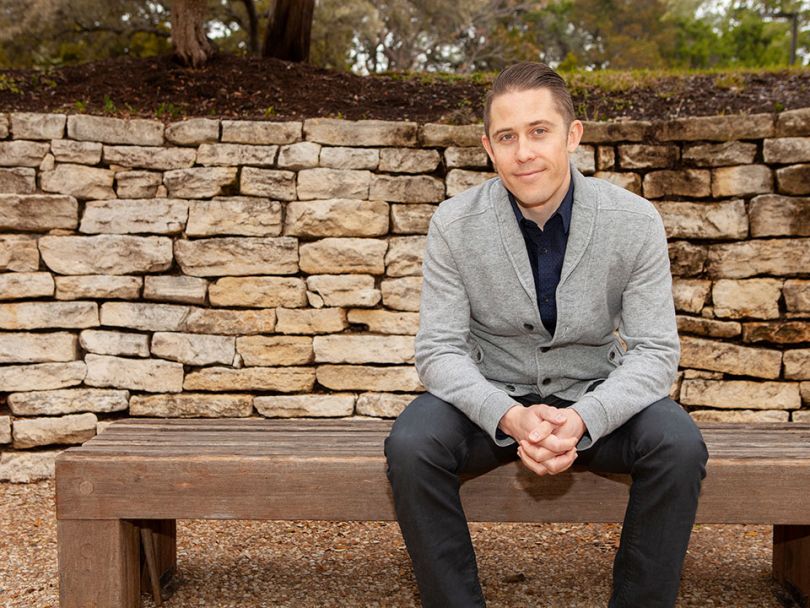 Michael Burchartz, Accounting Support Specialist 
Previously in a general support role, Michael's main responsibility is now assisting customers with any and all accounting-related questions or issues. 
BEYOND WORK: Michael grew up playing hockey, helping him learn that being a leader doesn't necessarily mean you have the most skill or score the most goals. Today, he tries to get out on the ice at least once per week. 
What's a typical day at Restaurant365 like? What advice would you give to a new team member? 
Everyone on my team, including our team leader, sit in close proximity to each other, so we spend most of each day together. With our customer base growing so rapidly, there is no shortage of customers to assist, and most of my day is spent helping them either via our customer support platform, chat or on the phone. 
Restaurant365 is a strong tool with a ton of capabilities, which means there is a lot to learn. The only way to gain a better understanding of the way our software works is to roll up your sleeves, dig in and not to be overwhelmed, as it gets easier every day.
What kinds of collaboration takes place between members of the Restaurant365 team? 
Our office environment is very open, and there are only a handful of closed offices reserved mostly for those who deal with confidential information. Other than that, we have the opportunity to plug in almost anywhere in the office or reserve one of the conference rooms or cubbies so we can work directly with other teams.
The only way to gain a better understanding of the way our software works is to roll up your sleeves."
You're responsible for making sure customers are on the right track for success. How do you feel like Restaurant365 sets you up for success? 
We work in a beautiful office located in the Texas Hill Country, and our office is outfitted with the latest technology. That, and the perks and benefits provided to us by Restaurant365, make working for this company a rewarding experience.