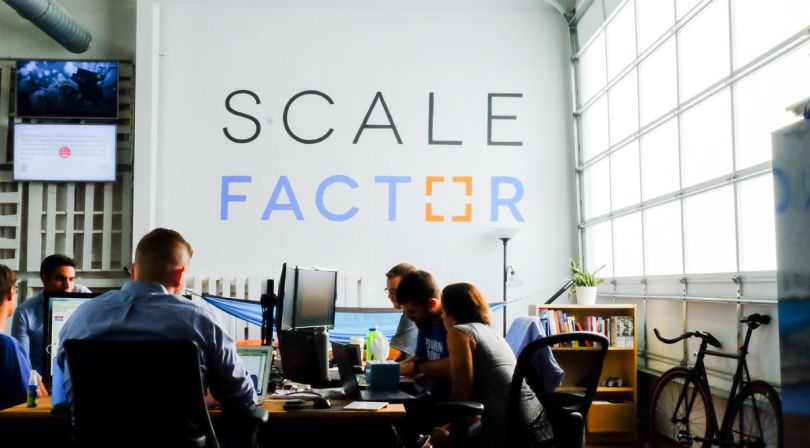 ScaleFactor, an Austin startup whose software streamlines accounting, employee onboarding, and other back-office operations for small businesses, announced on Thursday that it is opening a new office in Denver.
ScaleFactor, which raised a $30 million Series B earlier this year, expects to make 100 hires in Denver by the end of 2019. That won't put a damper on its Austin hiring plans, however.
"We are at over 150 [Austin] employees currently," said CEO Kurt Rathmann. "We plan to double in size by the end of the year, reaching over 300 by 2020."
And with a reported annual revenue growth of 700 percent, the startup has its sights set on several additional cities across North America.
"In addition to Denver, we're in the process of expanding to San Francisco, New York, and Vancouver this year," Rathmann added.
In its Denver office, ScaleFactor is currently hiring for tech and product roles, with plans to expand its local sales team there toward the end of the year.
A University of Texas Austin alum, ScaleFactor CEO Kurt Rathmann spent several years in Denver before launching his company out of Austin. Rathmann cited the city's emerging status as a "tech mecca" as a reason for choosing Denver as ScaleFactor's first expansion office.