No longer do core values simply hang on office walls while getting ignored by employees. Instead, core values have become a template of guiding principles at companies to encourage favorable workplace behaviors, attitudes and habits, embraced from leadership down and used across areas of the business to impact recruiting, promotions, cultural building and more. We caught up with members from four Austin tech companies to learn how their values have gone from words on a banner to daily mantra practice.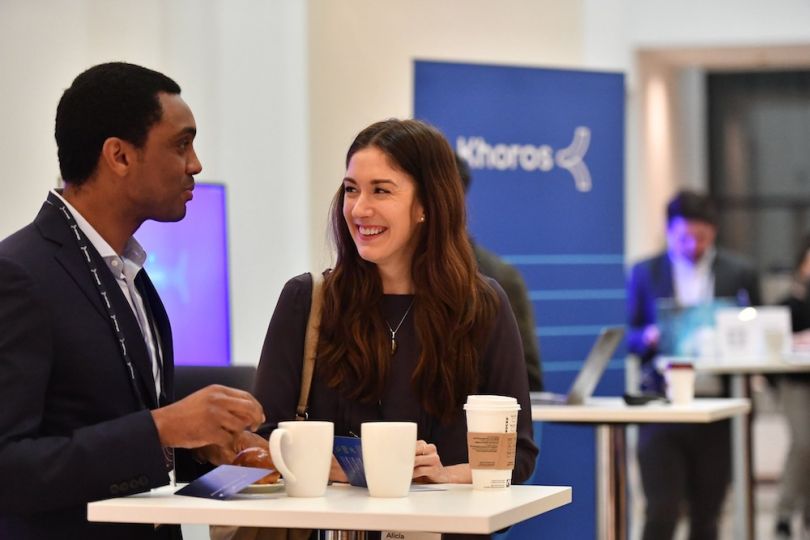 After Spredfast and Lithium merged last year and rebranded as Khoros this past spring, the newly established company developed a fresh set of values that exemplify what they are today and what they plan to be tomorrow. Jonathan Pecora, Khoros's director of talent experience and acquisition, walked us through these new values.
What are the values that drive Khoros's culture? Why are those values so important to your business?
We earn trust through our actions and attitudes. We win and grow as one team. We listen, learn, and lead to help our customers succeed.
As a company, we make decisions by these values, and weave them throughout our employment lifecycle — in how we interview people, and how we recognize employees. When at a crossroads, we use our values to influence which pathway we venture down.  
What are some steps you take to stay true to those values?
We incorporate the demonstration of company values into our employee recognition program. This includes our employee engagement surveys in which we ask, "Do your colleagues demonstrate the company values?"
We also ask prospective employees how they relate to our company values by having them share with us a time that they had to work as part of a team and describe any challenges they experienced in incorporating various points of view.
SailPoint's VP of Human Resources Abby Payne introduced us to the company's values-driven "Four I's" platform. By prioritizing people first, SailPoint's values spill into everything they do.
What are the values that drive SailPoint's culture? Why are those values so important to your business?
Our success is directly tied to the "Four I's": innovation, integrity, impact and individuals. The Four I's help us maintain a connected, high-performing team while driving growth, profitability and scale. For innovation, we develop creative solutions to real challenges. Our products and services deliver unique, compelling value to our customers and partners. For integrity, we empower our employees to do the right thing and place a high value on open communication. Every person who works in our company knows they can depend on us to do what we say. For impact, we measure and reward results, not activity. And for individuals — we value every single person at SailPoint.
What are some steps you take to stay true to those values?
We are committed to keeping the Four I's in everything that we do. Our focus on people ensures that our values remain forefront — that is what makes the rest of our values work day in and day out. It starts in the recruiting process. For any role, we search for candidates who best demonstrate these core values. It goes without saying that job performance is table stakes, but when there's a choice among candidates, we always move on folks who are the best cultural fit for us.
Additionally, once someone is part of the SailPoint crew, we recognize them as a human being — not a robot with skills that we need to get the job done. We care when they're hurting or facing difficulties at home, and we want them to feel supported when they need extra help to get through a challenging issue, whether professionally or personally. When people feel valued, they bring their very best, and that's all we can ask.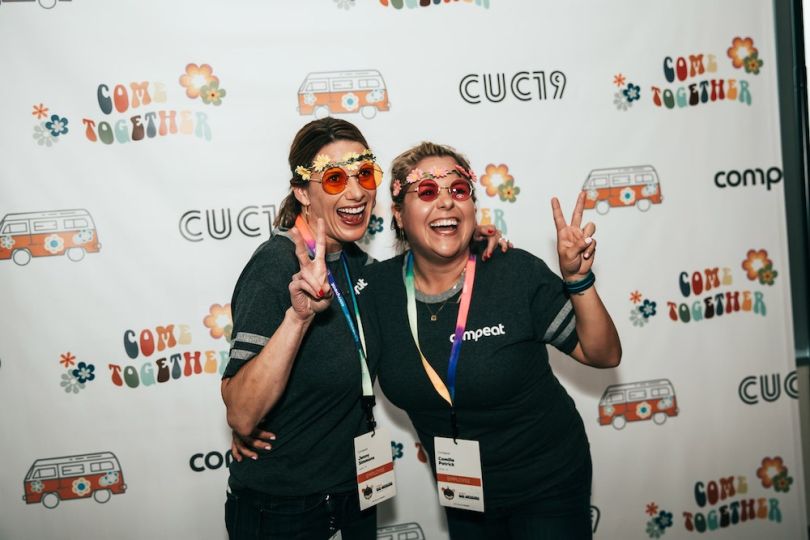 Compeat's five pillars emphasize the people they serve and how they do so through a focus on employee experience. We connected with Carol Dunnigan, the restaurant management platform's SVP of people and culture, to learn how people, appreciation, passion, empathy and integrity impact their daily work.
What are the values that drive Compeat's culture? Why are those values so important to your business?
First and foremost, Compeat values our people — our team members, our customers, partners and investors. We put equal focus on the customer experience and the employee experience as we create an environment where our team members can be innovative, creative and challenged to meet and exceed our customers' expectations. We value appreciation and make it a practice to tell and show each other how we appreciate the work being done every day, no matter the size of the win. We are passionate about our customers and helping them solve their problems through our combination of technology and restaurant industry expertise. We have empathy for our customers and their pain points, and know how to address them, too. Integrity in all we do is paramount, and we are proud to support our amazing restaurant customers across the country thrive and grow.
What are some steps you take to stay true to those values?
To be truly values-driven, you need to put the employee experience at the center of what you focus on. Whether it's designing work spaces, taking action on their candid survey feedback, making their first day on the job amazing, ensuring they have the training and resources they need to have a compelling career, supporting them through a personal crisis or processing their exits, we always treat employees with empathy, respect and care.  
We have brought humanity into our workplace and are reaping the benefits of improved retention, higher levels of understanding and excitement about our company vision and mission to serve our customers, and a camaraderie that allows us all to have a lot of fun as we tackle challenges and stay ahead of the competition.
If you've ever visited a Planet Fitness, you've probably seen the "Lunk Alarm," which helps enforce it's no-grunting-while-working-out policy. Datical, the database release automation platform, has a similar rule but with punks and jerks. Pete Pickerill, Datical's co-founder, explained.
What are the values that drive Datical's culture? Why are those values so important to your business?
Ever met an office punk who's also a total jerk? Good luck meeting one at Datical. When it comes to preserving our core values, we have a powerhouse defensive line and "No Punks. No Jerks," is the first tackle. A punk can't cover their basic responsibilities, forcing everyone else to close the gap. A jerk creates a difficult working environment, causing distraction at best and attrition at worst.
What are some steps you take to stay true to those values?
Our values don't imply there's no room for development or that you can't disagree with others. We all have bad days. It's about showing up to work hard with a respectful attitude.