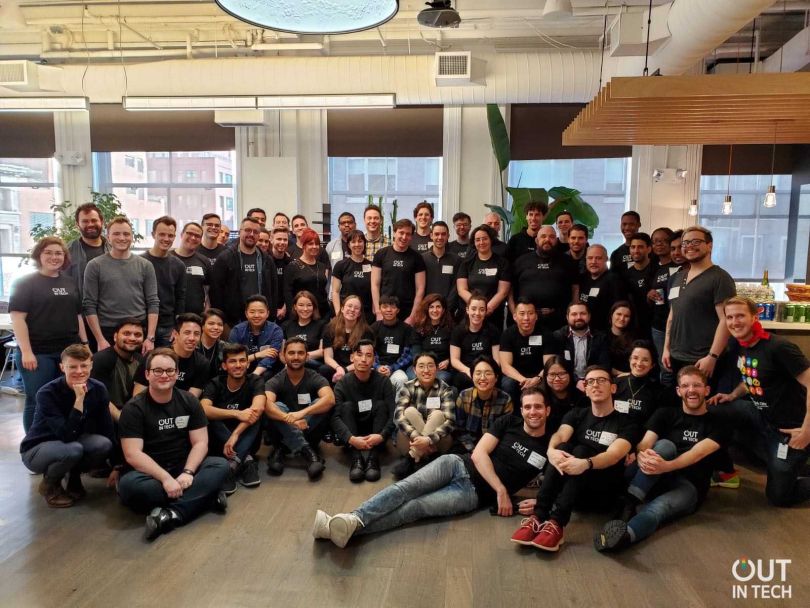 As a teen, Kristopher Louie looked to LGBTQ+ communities online for support, chatting with fellow World of Warcraft players about how to come out as gay to his strict Asian parents.
Years later, as he entered the startup world in his early 20s, Louie reflected on how integral that support had been for him. Inspired by the experience, he decided to found Gaymers, a discord server that provided advice to others facing similar challenges. More than 1,000 people immediately joined the channel. 
"The gaming community has its problems. It's very toxic toward women and toward the queer community," Louie said. "Queer gamers in general tend to flock together to be able to play in a space where they're not going to be discriminated against. So it was in those spaces where I realized the power of having other people that I could talk to, and just kind of being myself." 
Watching the server's membership balloon solidified for Louie the importance of community. Early experiences in the startup world — Louie now works as a consultant for Cision, a public relations software firm — when Louie felt he wouldn't get work opportunities unless he conducted himself in a "mainstream, conservative" manner, made him want to connect with an LGBTQ+ professional network in person.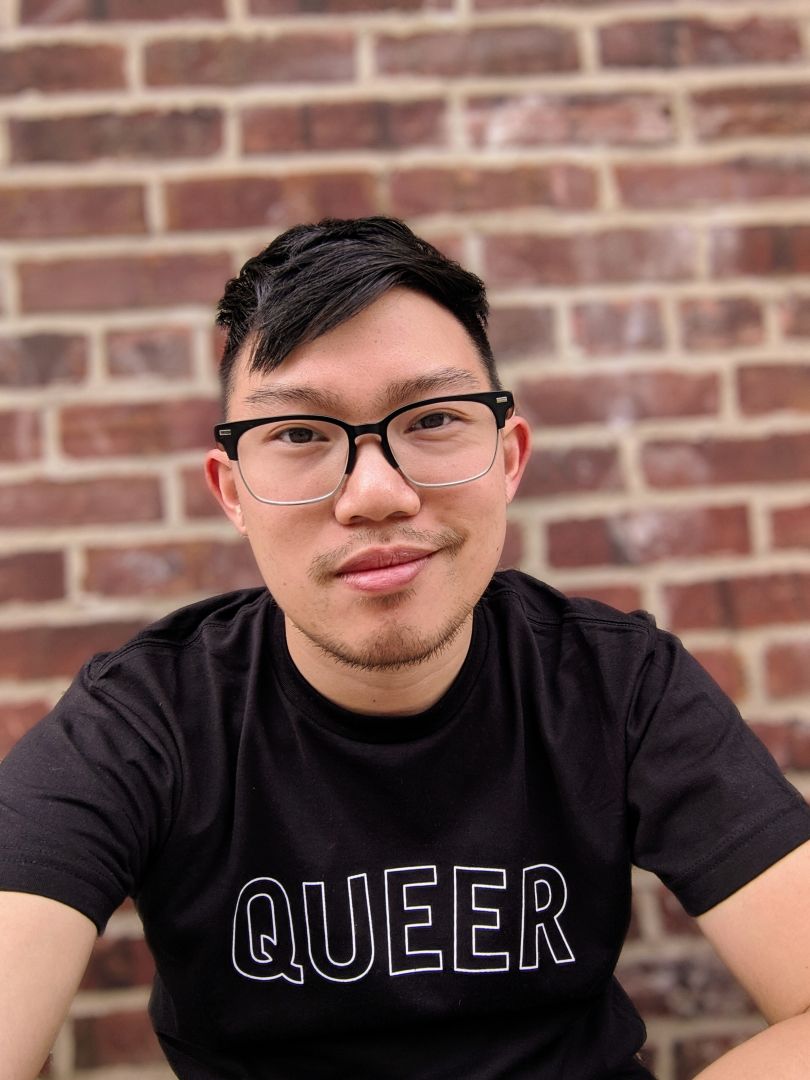 Website development as a volunteer effort
About a year ago, Louie joined Out In Tech Austin, a nonprofit that aims to connect LGBTQ+ tech professionals. Nationally, Out In Tech has chapters across 10 U.S. cities, including New York, Los Angeles and Chicago. In Austin, Louie serves as the lead volunteer, where he organizes panel discussions, networking events and, on September 28, Austin's first-ever "Digital Corps" initiative, where volunteer software engineers, designers and copywriters will build websites for five LGBTQ+ advocacy organizations at home and abroad. 
These Wordpress sites are free and Out In Tech provides free hosting for them for five years, along with a custom user guide so individual groups can maintain their sites themselves. Organizations must apply to receive a free website through Digital Corps. 
Over the years, Out In Tech has built websites for more than 100 organizations, including the Transgender Welfare Equity and Empowerment Trust (TWEET) Foundation in India — a charity that advocates for transgender rights, and some of whose founders live openly with HIV. 
Although Out In Tech has pioneered the initiative for the last four years, this week's Digital Corps represents the first time the program has come to Austin. About 30 Austinites will help build the new websites. 
Websites are key to fundraising and community 
Gary Goldman, program director for the national Out In Tech nonprofit, said he developed the Digital Corps program in 2016, inspired by his time working and traveling as a consultant for the United Nations. His travels often took him to places with stringent anti-homosexuality laws. 
During a trip to Uganda, Goldman met with Pepe Julian Onziema, an LGBTQ+ rights activist who identifies as a transgender man and who organized gay pride celebrations in the conservative African country. Goldman asked Onziema how he could support him. Onziema replied that he needed a better website. 
"It made me realize the importance of the web platform as a fundraising mechanism and as a way for folks to feel less lonely in environments where they're rejected," Goldman said.
Onziema's ask inspired Goldman to pitch Digital Corps to Out In Tech. Goldman credits the initiative for now helping grow the group's national membership to more than 25,000 people. 
When Digital Corps first launched, Out In Tech volunteers focused solely on building websites for organizations based in countries where homosexuality is illegal— in some cases even punishable by death— or where LGBTQ+ people face persecution. 
But in 2017, when President Donald Trump announced that June would be Great Outdoors Month and National Homeownership Month — ignoring the month's traditional focus on queer pride — Goldman decided to move Digital Corps' work to the U.S. 
Out In Tech volunteers built websites for 10 U.S. organizations focused on LGBTQ+ rights that year, including the Massachusetts Transgender Political Coalition, a group that helps transgender and gender-nonconforming people change their names and genders marker on official documents, like driver's licenses. 
It is still legal in about 30 states in the United States to discriminate against workers for their sexual orientation or gender identity."
"It is still legal in about 30 states in the United States to discriminate against workers for their sexual orientation or gender identity, so it is still not fully safe to be out at work," Goldman said, adding that federal lawmakers are still debating whether an employer can fire an individual for being LGBTQ+. 
"That's why it's vital to have spaces where you can be with your community, learn about employers that are LGBTQ-friendly, learn about your rights and then also be comfortable," Goldman said. "A lot of energy is spent for marginalized communities thinking about how they should present, how people are going to receive them, not feeling safe."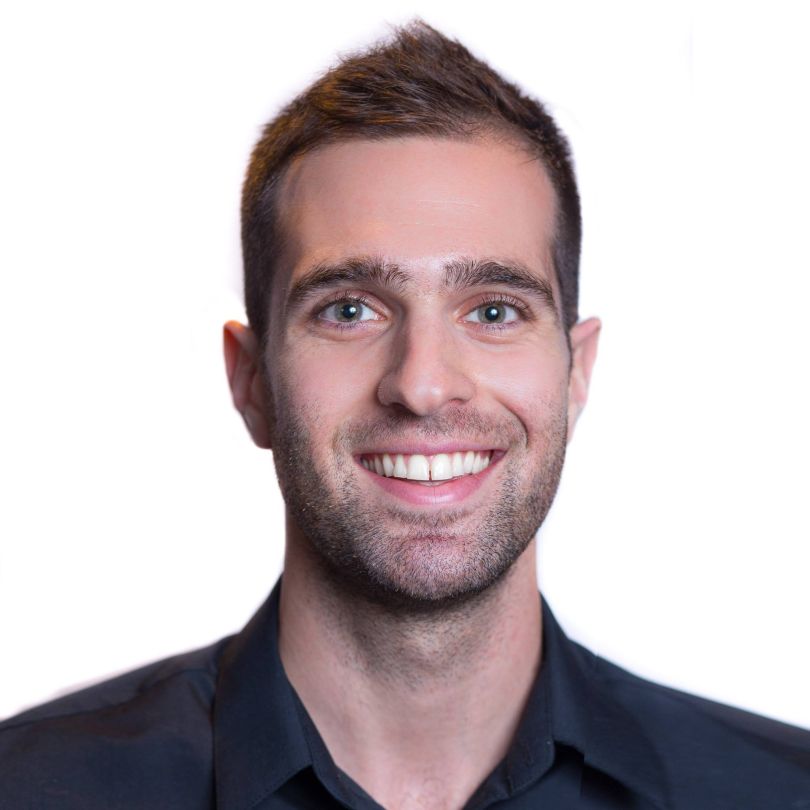 Fellowships, scholarships, mentoring and more
Goldman said local Out In Tech chapters, like the one in Austin, provide a safe space for LGBTQ+ tech professionals to be themselves and connect with jobs. 
The group also offers a fellowship program to help tech companies hire interns who identify as LGBTQ+. Last summer, Goldman said IBM hired three Out In Tech fellows. The nonprofit also operates a national scholarship program that awards 10 people the chance to study at the Flatiron School, a coding academy with 10 locations across the U.S.  
Goldman said that, almost every time Out In Tech hosts a panel discussion at a company, members from the firm's human resources team are there to network with attendees. Facebook recently hosted a panel on what it's like to be out in the tech industry. Google Fiber offices hosted an event that used augmented reality to remember on the Stonewall riots. By having company HR reps on hand, Goldman said Out In Tech aims increase queer representation in the industry — tech, he said, is still dominated by cisgender, white, straight men.  
When you look at the leadership positions, you rarely see queer people at the very top."
"One of my biggest pet peeves is just the lack of data that we have around LGBTQ people," Goldman said. "We do know that women are underrepresented and that people of color are underrepresented. When you look at the leadership positions, you rarely see queer people at the very top."
To address this, the nonprofit this year started Qorporate, a resource for the some 30 companies that have signed on to learn how to start employee resource groups for LGBTQ+ individuals, offering advice on how to structure company culture and HR initiatives. Out In Tech also offers a remote mentorship program nationwide. Louie said Out In Tech hopes to soon add an in-person mentorship program in Austin — a city he said has a burgeoning tech scene. 
"I think it's one out of four LGBTQ employees still feel like they can't be their authentic self at work," Louie said. "We're still not seeing enough representation, particularly around trans representation. So it's important for LGBTQ nonprofits like Out In Tech to continue existing, and pushing forward, so that our most marginalized community members are getting their voices heard."