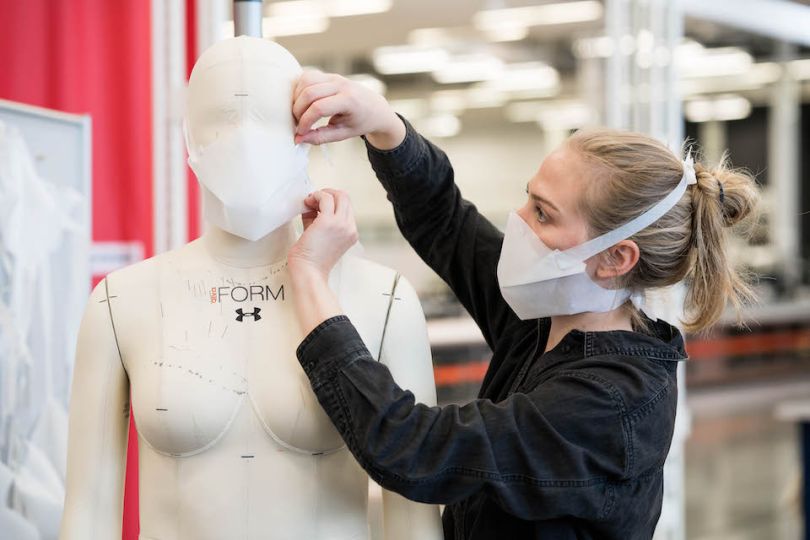 More than 20 million people in the U.S. suffered from hunger in 2018, according to a report from the USDA. And food insecurity increases when natural disasters — such as hurricanes or pandemics — strike.
In times of stress and uncertainty, however, it's especially important that individuals and families have enough to eat to maintain their health and well-being, as good sleep, healthy eating and exercise are all methods for building peoples' natural immunity.
One company working to keep Austin fed and healthy is Under Armour Connected Fitness, the digital arm of the sports apparel manufacturer that provides fitness enthusiasts with online efficiency and social tools like MyFitnessPal, MapMyFitness and Endomondo. 
Healthy at Home
To facilitate $1 million in donations to Good Sports, Under Armour is encouraging its digital users to work up a sweat at home. In addition to providing at-home workout tutorials on its website, the company launched a "Healthy at Home" challenge, which asks participants to log 12 workouts of any kind over a month. For every person that joins, a contribution to Good Sports will be made.
Senior Technical Recruiter Katy Kendall said the company has pledged a donation of $1 million to the national food bank Feeding America. Under Armour's contribution will help provide food to citizens in Austin as well as other cities where the company has offices, including Baltimore; San Francisco; Nashville, Tenn.; Austin, Texas; Portland, Ore. and Rialto, Calif. 
The company is also providing medical professionals in the Baltimore area with personal protective equipment made in-house. UA designers created a fabric mask that requires no sewing or glueing, just origami-style folding. It's distributing more than 500,000 of those masks — as well as 1,300 face shields and 50,000 fanny packs filled with medical supplies — to support the 28,000 health care providers and staff in the University of Maryland Medical System. Additionally, the UA team is looking into 3D-printing N95 and N80 masks as well as medical gown manufacturing to further assist healthcare providers. 
What action have you taken in response to the COVID-19 outbreak, either in or out of the office?
Under Armour donated $1 million to Feeding America to support hunger relief efforts as a result of recent school closures and quarantines. We're lending support to ensure students and their families who are impacted by current, and potentially extended, disruptions have the meals they need. The support will be focused on cities that our offices reside in.
We also created a 30-day "Healthy at Home" fitness challenge on Under Armour's MyFitnessPal and MapMyRun platforms that encourages individuals and families at home to stay healthy and physically active. Through that challenge, Under Armour will donate up to $1 million to Good Sports, which provides youth sports programs for kids in need with brand new sports equipment and apparel. 
Teammates have also been creating masks, face shields and fanny packs with medical supplies in them for medical professionals. The company is also looking into fabricating medical gowns.