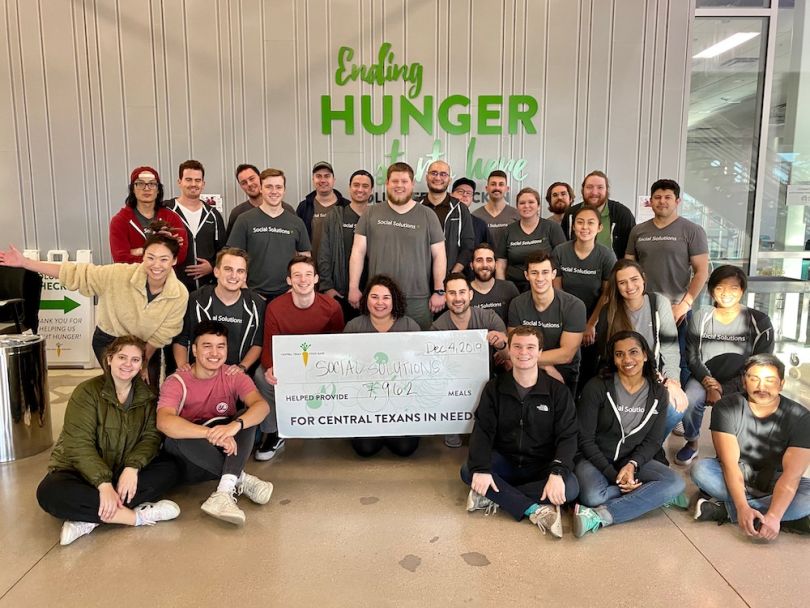 Social Solutions is an Austin-based tech company that provides outcomes and data management software to nonprofits and public sector organizations. By doing this, the company hopes to help nonprofits make informed decisions to become more efficient.
Recently, many people and organizations have been giving back to nonprofits as a way to help in uncertain economic times or to aid in the fight for social and racial justice. As a result, Social Solutions has seen an increase in business, so it's responding by growing its team in several key ways.
First, the company is planning on hiring 40 to 50 people this year, Social Solutions CEO Erin Nelson confirmed to Built In. These open positions will be for roles as sales reps, client support specialists, implementation consultants, data scientists, data engineers, data architects and marketers. The company has confirmed that over 20 of these roles have already been filled, but it will continue to hire throughout the year. Overall, the company hopes to increase its employee headcount by 20 percent in 2020.
Second, Social Solutions just filled two important executive roles. The company named Ken Saunders as its chief operating officer, a position he will hold in addition to his current role of chief financial officer. The company has also added Travis Arthur as its chief growth officer. Arthur was previously the SVP of marketing at banking software company Q2 Holdings, and he will bring his experience leading companies to the newly created CGO role. In this new role he'll be responsible for planning and executing strategies to grow the company.
"Social Solutions is seeing record demand for our software that enables nonprofits and human services organizations to achieve better outcomes, improve efficiencies and scale their impact," Nelson told Built In. "These key hires will enable us to meet that increased demand while continuing to invest in improving our software and data strategy and delivering outstanding client service."
As Nelson mentioned, these expansion plans follow a big quarter for the company's business. The second quarter of 2020 brought a record number of sales for the company, beating its previous record by 37 percent. The company now has over 2,300 clients and has impacted the lives of 27 million people.
The company hopes that, by bolstering its team, it'll be able to make an even greater impact in the future.