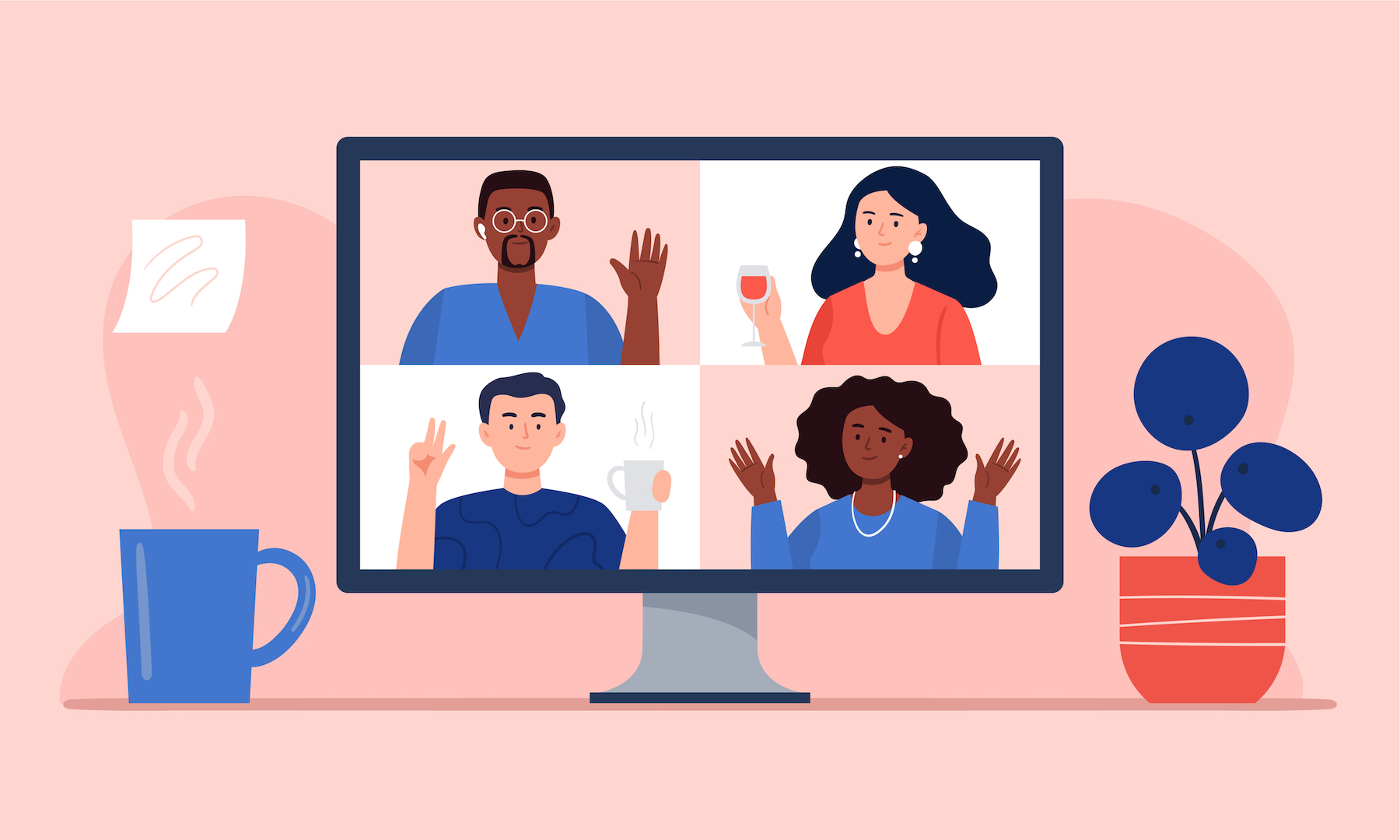 Is it time to embrace the "new normal?"
That's the question Sprout Social VP of Sales Ryan Barretto and other sales leaders at the company have been grappling with as they think about the future of their sales team.
Like many tech companies, the social media management firm had built an office-based sales team. The assumption was that sales reps needed the office — and each other — to stay motivated and thrive. But the pandemic has forced the company to question that assumption.
After all, if the sales team already sells remotely, implements and onboards its platform remotely and hasn't missed a beat using tools like Zoom and Slack to communicate, why exactly did they need to show up to the same office every day?
Sprout Social is far from alone in re-thinking past assumptions about distributed sales teams. Barretto has heard from other sales leaders from major tech firms like Salesforce and Shopify who think their offices won't return to normal, instead becoming remote-first.
"For work, we're going to see a real change in what the new normal looks like post-pandemic," Barretto said. "For all of us, building strong business processes and finding ways to build relationships even when you're not physically together will be really important."
But sales leaders will need to make their remote set-ups more permanent.
Building a Remote Sales Team
Build relationships through video calls. Video lets salespeople read body language and stay connected.
Use recording tools like Loom or Gong to facilitate coaching. Have top reps share their call recordings for feedback sessions, or host virtual lunch-and-learns to exchange strategies.
Managers should take a more active role in the interview process. Without an office to showcase team culture, managers need to set the tone. 
Look for candidates who have experience with remote work. They can help create a foundation for the team to grow.  
Find reasons to celebrate. Salespeople often work harder from home, but that also means they can burn out easier too.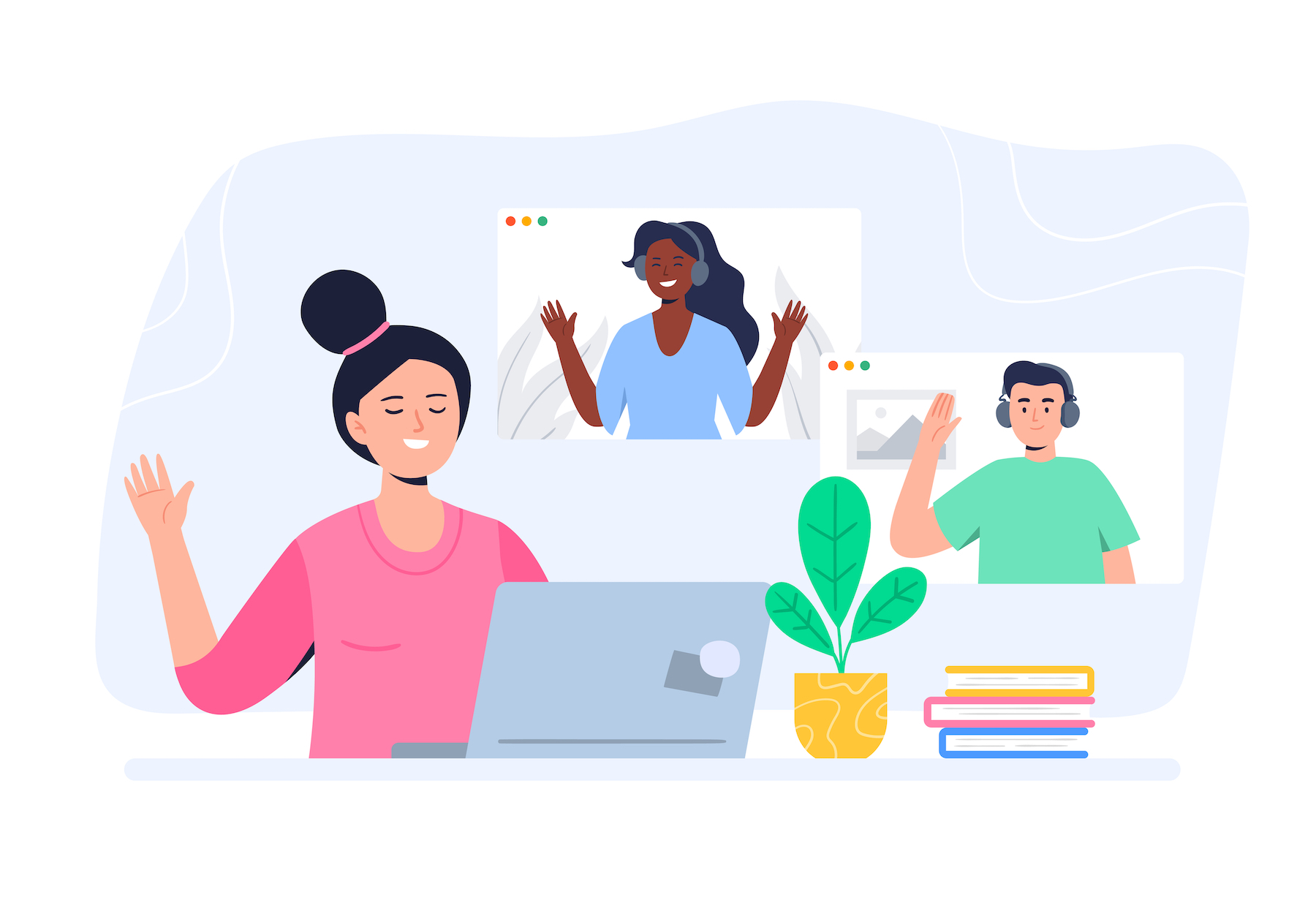 Don't Forget About Intra-Team Communication and Coaching
The most difficult part about going remote for Maria Tribble was the loneliness.
Of course, this was 12 years ago when the main modes of communication were calling and email. Still, she enjoyed being around her colleagues and wasn't prepared for what it would mean to not have impromptu water cooler chats.
Tribble keeps those experiences in mind as she manages a distributed workforce as the VP of enterprise sales for PathFactory.
"Everything on my team is done with the video on so they see each other's body language," Tribble said.
More than any other profession, sales relies on social relationships. It's not just with customers, either. Salespeople depend on each other for coaching and motivation, and the office has long provided that structure. They can talk about prospecting strategies over coffee, gather for a lunch-and-learn, or overhear their coworkers on calls to learn new talk tracks.
Without the office, the natural worry is that those relationships that were developed over hours of sitting next to each other will disappear, Barretto said.
Daily stand-ups work for some teams, but they can lead to "Zoom-fatigue" if the team doesn't find them useful. For managers, it's about finding human connection points to build that trust and rapport, Tribble said.
You have to do a really good job of not just keeping those scheduled meetings but also checking on each human, individually."
To do that, she hosts weekly one-on-ones, pipeline reviews and team stand-ups. She makes it a point to ask about visual cues she notices on the screen, like a new painting or a dog making a surprise appearance. That helps her recreate the bonding moments that would normally occur in meetings.
"You have to do a really good job of not just keeping those scheduled meetings but also checking on each human, individually," Tribble said.
But what about building relationships among team members? At the sales engagement platform Mailshake, Head of Sales Luiz Centenaro has spent the last three months learning how to improve remote coaching for his distributed team.
In order to facilitate learning opportunities, he asks team members to listen to each other's calls and provide feedback. He's also hosted virtual lunch-and-learns. If a sales rep hits on a successful call strategy, he'll have them record a Loom video explaining how they did that for their coworkers.
Tapping into recording and video tools like Gong, Chorus or Loom allow remote teams to replicate professional development meetings on their own time. If there's a new feature or talk track being discussed, short quizzes can help reinforce the content and make sure everyone engages with it.
Ultimately, anything a sales team does to bond in the office can be done remotely. It all comes down to sales leaders figuring out what's effective and what isn't, Centenaro said.
"I wouldn't say, 'Oh, remote is here now, let's change our whole process,'" Centenaro said. "Let's look at our process, see what's effective and figure out how to translate that to remote."
You Can Still Have a Hands-On Hiring Experience
When Sprout Social interviews a new candidate, the hiring team gives them a tour of the office so they can get a feel for the culture of the company and team.
In absence of an office tour, Sprout Social had to re-think the candidate experience. That meant a more hands-on role for sales management, Barretto said. Sales leaders will join the interviews earlier to talk about culture and values and answer any candidate questions. Their presence can help provide some certainty for a new hire about what they're getting into.
It's a lot of the same things, but adjusted for video conferences."
Barretto still hosts his usual intro to sales onboarding, but now, he does it through Zoom.
"It's a lot of the same things, but adjusted for video conferences," Barretto said. "We're also making sure we're a bit more detail-oriented and that the leadership team is heavily involved from the interview process to the onboarding."
For smaller startups where every new hire can have a huge impact on the business, Centenaro suggested looking for people who have already had success working remotely and enjoy doing it.
Once you hire a salesperson, it's important to have a documented sales playbook on hand. Create a shared document with step-by-step descriptions of each process, provide examples and call recordings where appropriate, and add comments and notes for strategies and tips, Tribble said.
That way, if a salesperson forgets anything from training or needs to cross-reference where to find a contract, they have a source they can go to at any time.
"We had a sales onboarding platform, but it was cumbersome for us as a startup without one person who's in charge of onboarding," Tribble said. "The right move for us was to have an editable document that can grow easily."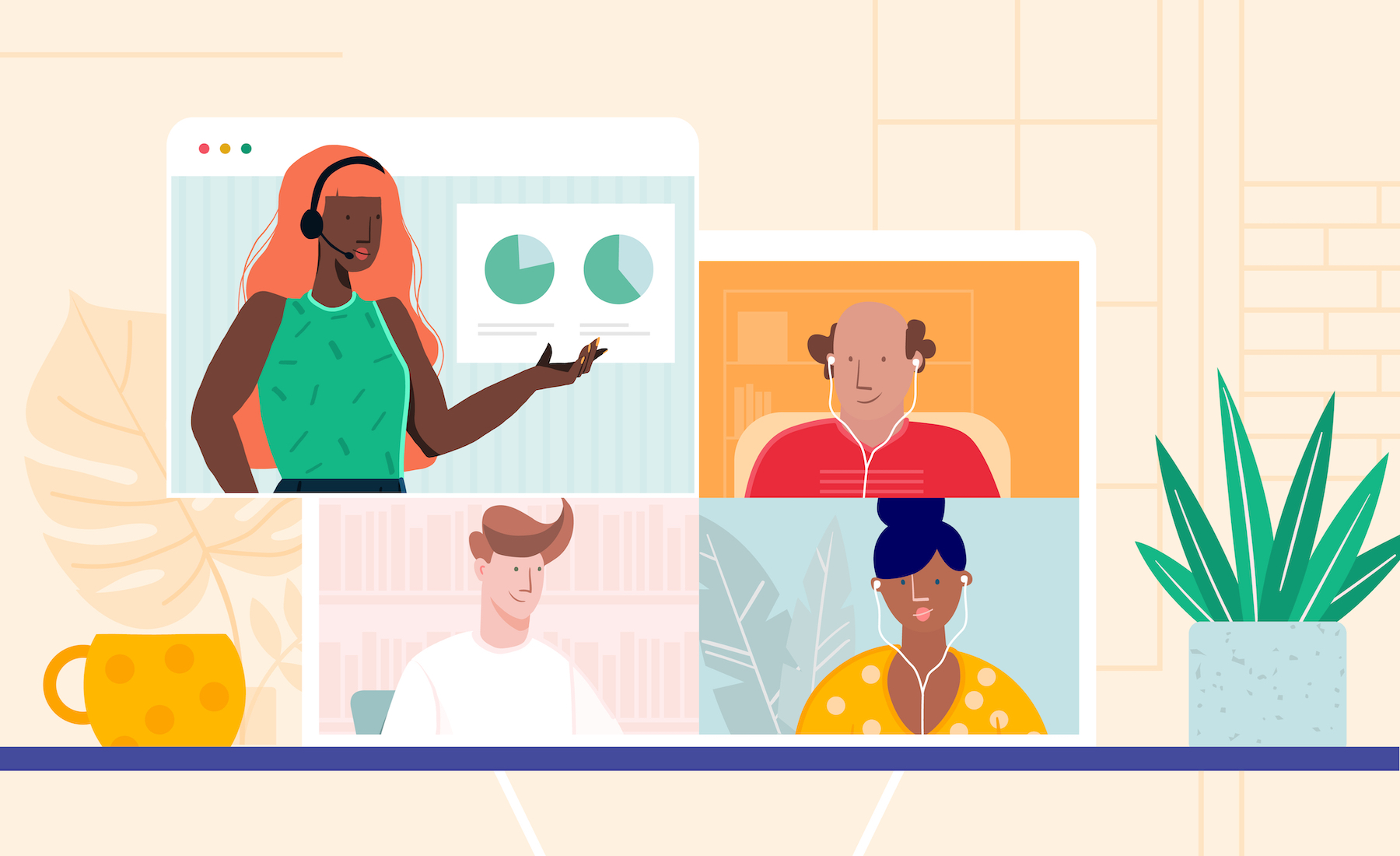 Make Sure to Celebrate Accomplishments
There's a tendency for sales managers to believe it's the office — with its gongs, coworkers and competitions — that keeps salespeople motivated. Tribble has found the opposite to be true.
Whenever she goes into PathFactory's Toronto office, she ends up catching up with colleagues and making up for the work she didn't get done in her hotel room. She's found her sales team to be more productive while remote, to the point that she encourages them to take breaks and step away from the laptop.
"There is a massive anxiety as a remote salesperson that you feel that you have to be sitting at your laptop, watching your email and listening for your phone 100 percent of the day," Tribble said. "You have to do some 'people officer work' and encourage social interaction on your team."
But there is a point to those office competitions and celebrations. Mustering up the energy to make calls and send emails day after day that people may or may not answer is draining, and being able to ring a gong or compete for a vacation makes it easier. It also helps managers maintain accountability.
Fortunately, all of that is possible to recreate virtually without changing KPIs for lower production — it just requires a shift in mindset, Tribble said.
You need to remind them that you see them, and to give shout outs for things that aren't just about closing a sale for revenue."
To ensure a sustainable remote transition, it's important to get the CRM in order. Make sure each sales rep follows rigorous documenting procedure so that the sales team has a single source of truth it can rely on, Tribble said. She also creates a Slack channel for each enterprise customer account, where employees can quickly exchange pertinent information with those involved in the sale.
Then there are the games. Tribble uses software that allows sales reps to distribute points to each other anytime they exemplify company values. The system encourages social recognition, and the points can be cashed in for gift cards and other prizes.
Whatever the system, it's important to give salespeople the autonomy to get their work done and to celebrate wins.
"You need to remind them that you see them, and to give shout outs for things that aren't just about closing a sale for revenue," Tribble said.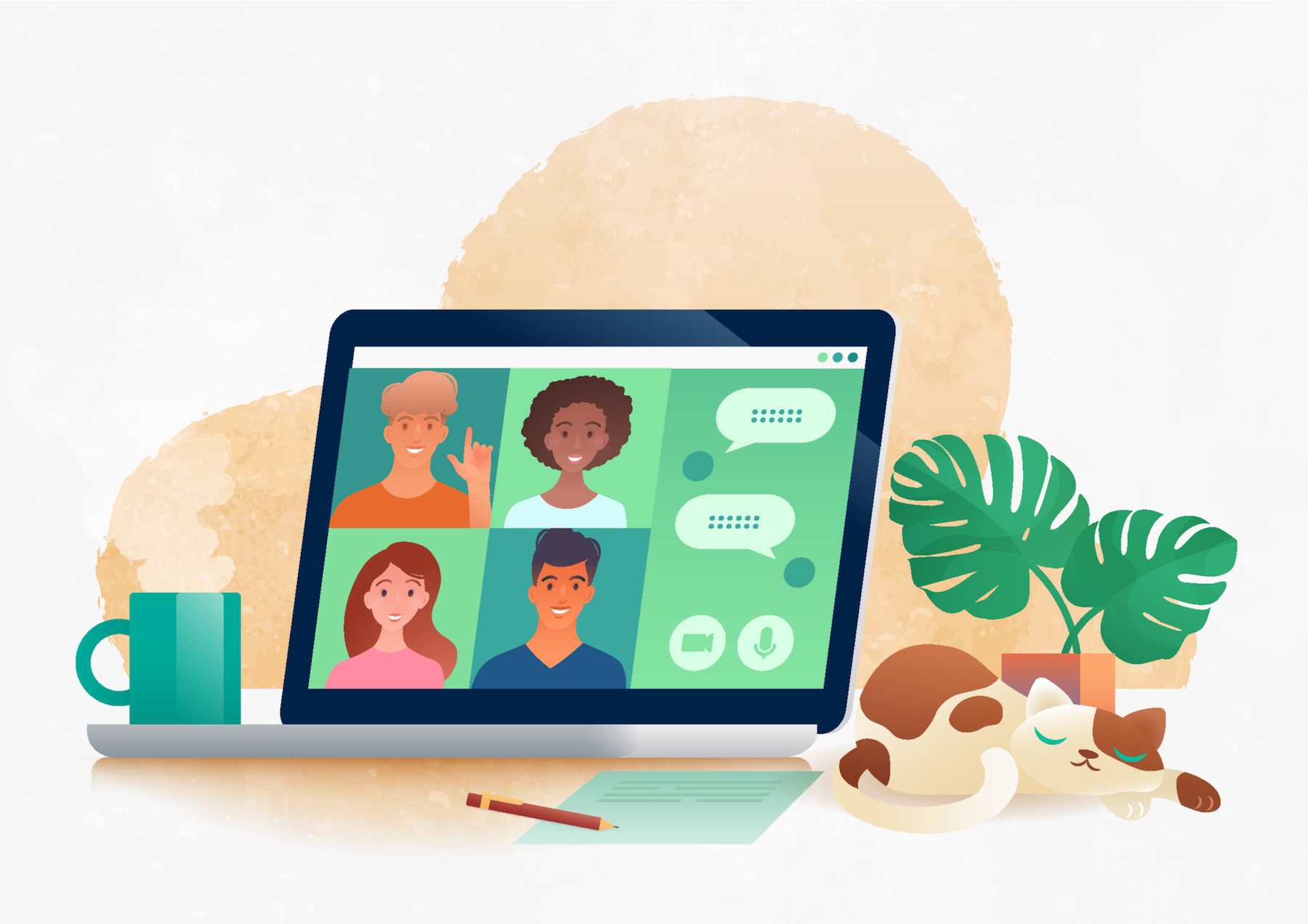 What Do You Miss Without an Office?
Now that Sprout Social is in a position to hire again, its sales leaders have decided to make the company's temporary remote situation a more permanent option.
Employees will have the choice to work remote for the rest of the year, and it has opened up its hiring for remote sales candidates.
Committing to a remote set-up isn't easy. What worries Barretto most isn't maintaining productivity or motivating his sales team, it's losing the little moments that happen in the office.
"When you don't get to sit with people and have small talk or passing engagements as naturally, can you still build those deep, trusting, strong relationships?" Barretto asked.
After five months of being remote, he's concluded that it is possible — it just takes more work. As Sprout's sales team carries out the rest of the year remotely, Barretto and other sales leaders are using that time to build out that foundation.
He still believes the office is great, but the opportunity to open up the sales team's recruiting efforts makes it all worth it.
"You level the playing field for people who may not want to live in a big city but would be fantastic employees," Barretto said. "I get excited about what opportunities could look like as we open up the lens on who might be a great teammate for us."