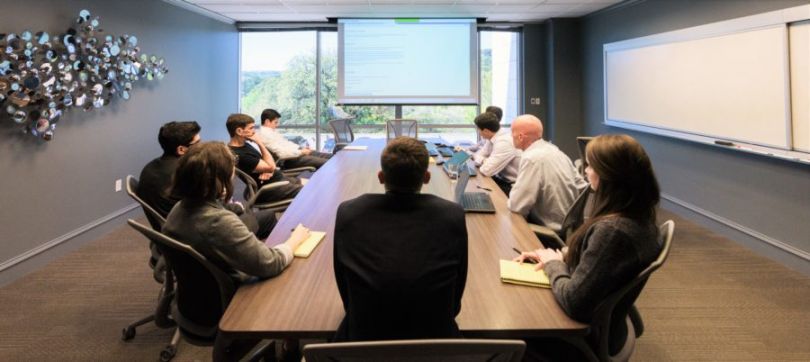 Twenty-year-old Baxter Planning Systems, an inventory and planning software and services provider, just raised a $25 million round of funding.
Led by Boston-based Polaris Partners, this influx in capital marks the company's first official fundraising round since an angel seed investment 15 years ago. The funding will be used to add about 10 new hires over the next year to increase Baxter's sales and marketing initiatives, expand its international presence and improve its product.
Launched in 1993 from his garage, CEO Greg Baxter told Austin Business Journal that the company was profitable from the start and now generates an annual revenue in the ten figures. The company has grown to 55 employees, with about 45 at its Northwest Austin office. It boasts additional offices in Australia, England, India, Portugal and Spain.
Baxter's logistics network management solutions help clients accurately forecast and optimize inventory demands for their supply chains. More recently, the company added planning services to its offerings delivered by a team of Baxter consultants. Its clients include Sony, Nutanix, SGI, Nokia and Johnson & Johnson.
"We've been a 100-percent software-as-a-service company and now we're moving into a new space by offering customers planning-as-a-service," Baxter said to Austin Business Journal. "We'll be able to automate the majority of planning processes, add our supply-chain expertise, and provide the most value for our customers."
As part of the deal, Dan Lombard of Polaris Partners will join the Baxter Planning Systems board, while three additional investors in Baxter will join Polaris.