Happy Halloween! And to those not participating this year — a happy Tuesday to you, too.
Austin tech knows how to party, especially at the end of October. From in-costume mini golf tournaments to onsite office trick-or-treating, five Austin tech companies shared how their teams get into the Halloween spirit.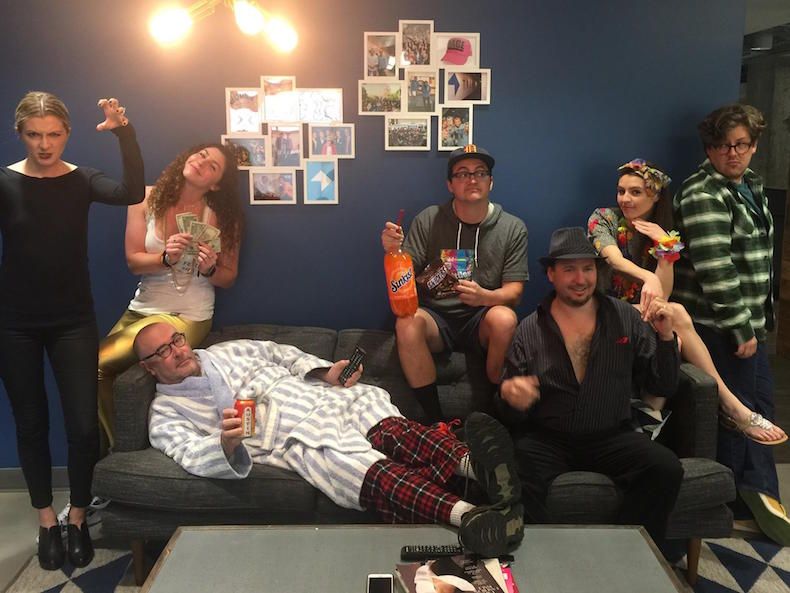 "At TrendKite, we don't have a 'party,' as much as an all-day costume contest. The fun of getting to the office early and watching the chaos of costumes file in — it is hilarious! Throughout the day, there are surprise treats, new craft brews and the group costumes start to take shape. Carrie Carroll, our incredible office manager, takes photos throughout the day and adds them to the custom Slack channel, where everyone can vote for their favorites. We have several categories of prizes that are announced during an end of day celebration."  — Lacey Miller, TrendKite's content marketing manager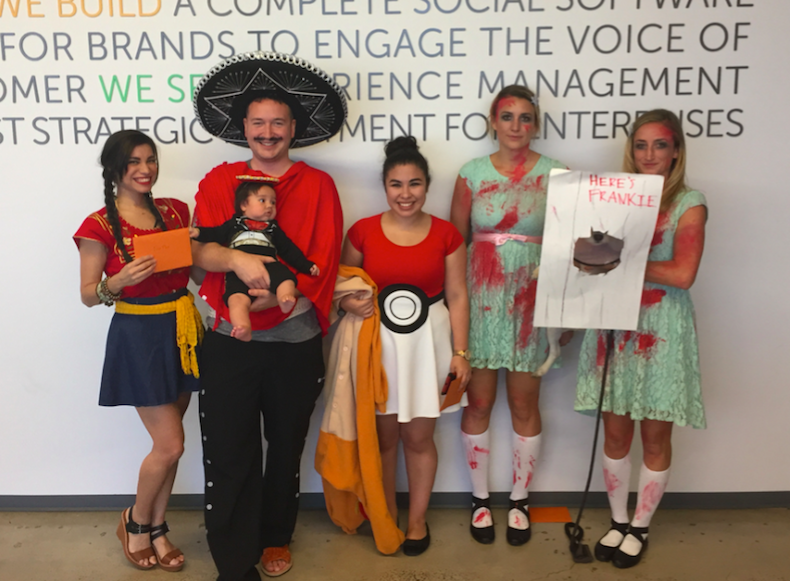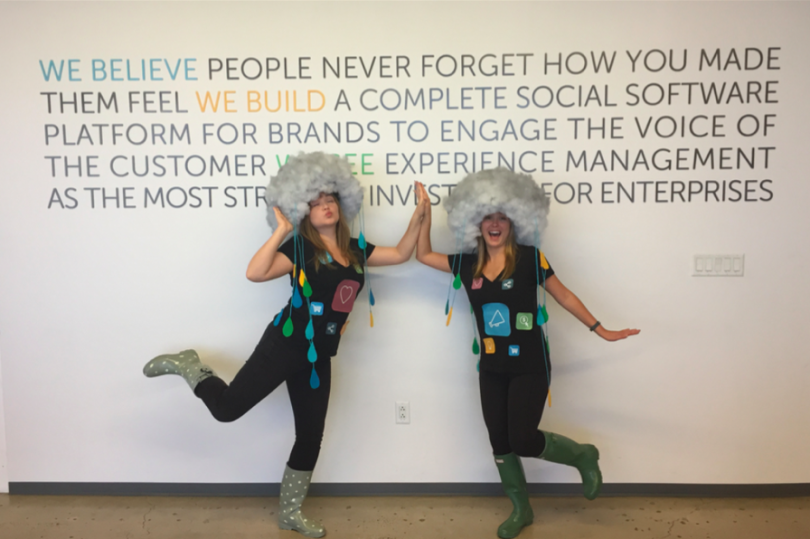 "As part of our Halloween party tradition, we shared ghoulish themed appetizers, put up spooky office decorations and held a costume contest. Each year, the security guards from our building judge our costume contest, naming three winners who each receive a prize. Our office parties are always family friendly which is unique and 'webs' with our work-life balance, leaving Sprinklrites howlin' for more."  — Alexa Westerfield, Sprinklr's senior associate of people and places.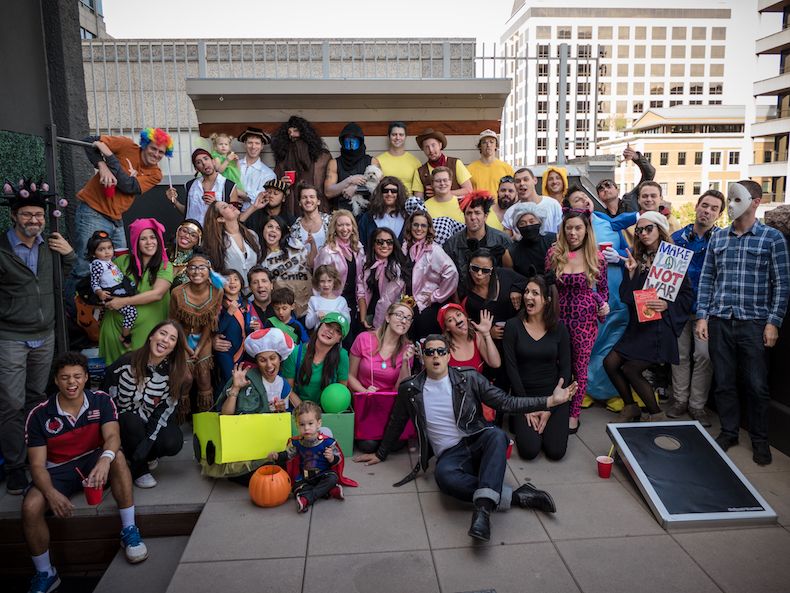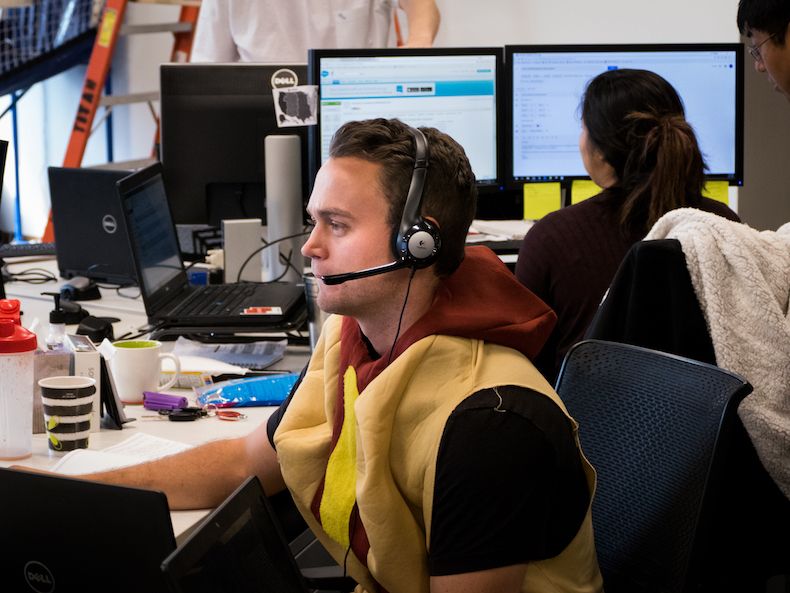 "Work Hard. Play Harder. That is our motto at Modernize. Halloween is our biggest in-office event every year. A competitive costume contest gets employees to spend weeks planning their victory strategy. Carrying the reign of best costume to the next year is a big deal. One of our company values is 'authentic, fun and a little weird.' Halloween is the time to see everyone's true colors. Kids storm the office. Each team hangs butcher paper doors from the ceiling for kids to go around the office and trick o' treat. It's truly the one day of the year I look forward to the most." — Christina Wells, Modernize's director of people operations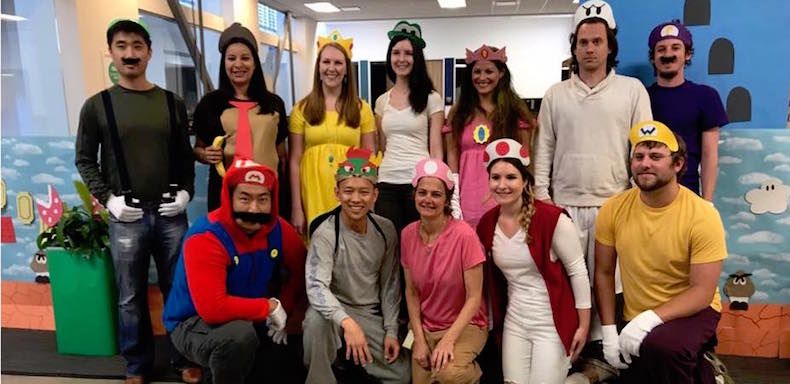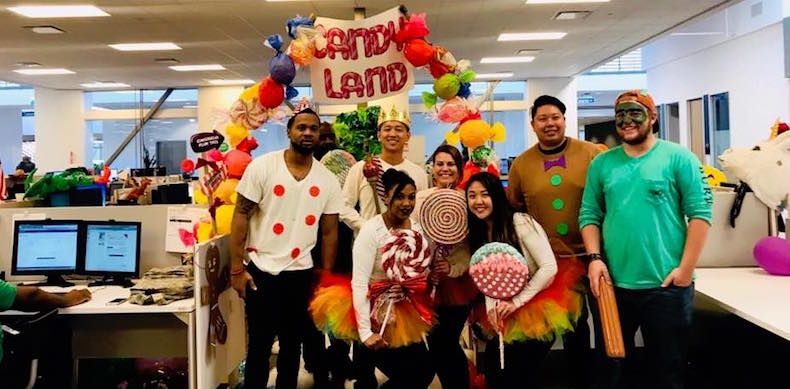 "Our office is in full Halloween-mode all of October. In fact, we love the holiday so much, we made it our own by calling it Zoomerween. To get everyone in a spooky mood, we host a scary movie night the week of Zoomerween. Teams also are given a budget for decorating their workspaces to enhance the office ambience. The highlight of our celebration is the steady stream of scary, funny and all-around creative costumes coming through the door. Zoomers get to vote on the best individual and group costumes and best office decorations. The prizes are always a scream. We work hard but definitely have a lot of fun along the way, especially when it comes to this holiday." — Kristy Smith, LegalZoom's senior corporate recruiter
"What started as a silly idea a few years ago when the team was still only a handful of people has turned into a favorite RunTitle tradition. Every year to celebrate Halloween, we dress up in costumes and walk over to Peter Pan Putt-Putt Golf. We break up into teams for putt-putt and have a prize for the best costume. We keep going back because we love the friendly competition amongst co-workers in putt-putt and the fun costumes everybody wears. The costumes get more elaborate each year."  — Alexa Piggott, RunTitle operations manager