Beer on Tap, Spring
3 Companies

Mission-critical software is the backbone of business operations. Keeping it running can put both customer & vendor at risk. Shared logins, ad hoc & insecure remote support methods, ill-defined support policies can have catastrophic results. SecureLink is purpose-built remote access software that gives customers security, control & accountability.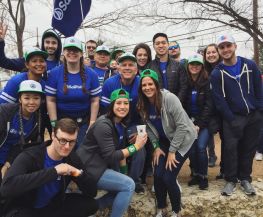 SailPoint, the leader in enterprise identity governance, brings the Power of Identity to customers around the world. SailPoint's open identity platform gives organizations the power to enter new markets, scale their workforces, embrace new technologies, innovate faster and compete on a global basis.

Like many startups, we saw a problem and set out to solve it. HotSchedules was born when two restaurateurs, David Cantu and Ray Pawlikowski, set out to help restaurants work smarter through technology. As time passed and the industry continued to evolve, our customers turned to us to solve their biggest challenges with innovative technology.