Legal Tech, Pet Friendly, Daily stand up, Open door policy
3 Companies

DISCO is a recognized leader in legaltech- and we're just getting started. Our solutions modernize the practice of law with AI and cloud computing, so lawyers can improve legal outcomes for their clients. Our customers include corporate legal departments in financial services, pharmaceuticals, aerospace, technology, and most leading U.S. law firms.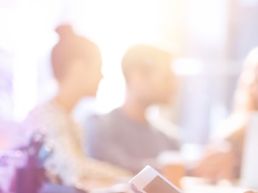 Big Data • Information Technology
Don't Get Mad Get Paid is a legal-tech startup that will help women to collect unpaid child support. There is over $118 billion in unpaid child support in the U.S. and we are building a product that will help women to find the payor & his assets & to finally collect what it owed to her.
---
Team based strategic planning
Group brainstorming sessions