Legal Tech, Kids + Family, Pet Friendly, Python, Open door policy
2 Companies

DISCO is a recognized leader in legaltech- and we're just getting started. Our solutions modernize the practice of law with AI and cloud computing, so lawyers can improve legal outcomes for their clients. Our customers include corporate legal departments in financial services, pharmaceuticals, aerospace, technology, and most leading U.S. law firms.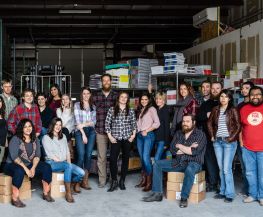 eCommerce • Kids + Family
Literati is a new kind of bookseller focused on solving the challenges parents face when finding the best books for their children. Our mission is simple: to make parents and children love reading time, every day, by building a vibrant product and community that sparks imagination, builds intellectual curiosity, and encourages audacious thinking.