AdTech, Fashion, Transportation, Generous PTO, Sql, Time allotted for learning
3 Companies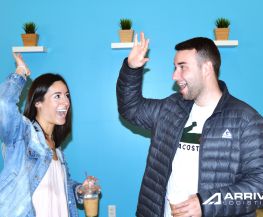 Arrive has been focused on one thing since its founding: raising the standard of what it means to be a broker. We are a carrier and customer-centric logistics company that excels in talent, training, and technology.

AdAction is an innovative mobile app media company partnering with leading app developers, Fortune 100 brands, and quality publishers to create successful performance marketing campaigns across iOS & Android platforms. Since 2013, AdAction's had one of the highest client retention rates in the industry and averages over 8 million monthly installs.

With OutboundEngine, you get a team of marketing experts who go to work for you every day. We create original content for our clients, automate their email campaigns, update their social media profiles, and ultimately help them grow their businesses and drive long-term value for their customers.