Happy Hours, Artificial Intelligence, Company sponsored family events, 1 - 10 employees
2 Companies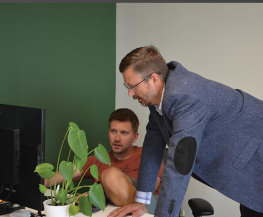 Artificial Intelligence • Big Data
Taiga is a software as a service company that provides business intelligence software to the independent convenience store operators and petroleum jobbers markets. The flagship product, Storekeep, combines internet of things technology, machine learning, and advanced analytics to take the guess work out of business operations. We allow our...

Analytics • Artificial Intelligence
MeBeBot is an Intelligent Assistant and AI Platform for automating global and remote employee support, saving time, lowering costs and elevating the employee experience. We automate workflows and tedious administrative processes, along with providing 24/7 global support to employees' HR, IT and Ops FAQs. Questions like "how do I use web...