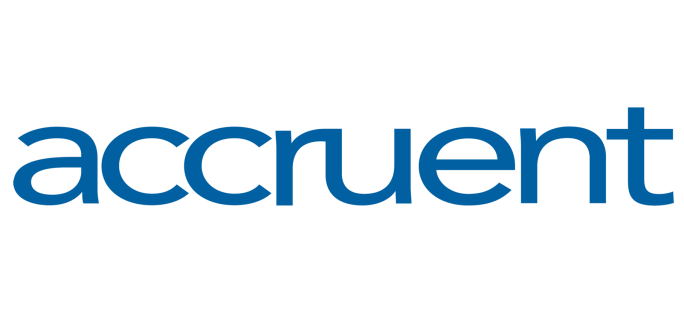 Collections Representative
Accruent is growing our accounting team. We are seeking a Collections Representative to join the collections team. You will be responsible for collecting on the Company's outstanding accounts receivable, meeting targets established and building customer relationships. The ideal candidate will be highly motivated and have a passion for customers and willingness to reach out directly. If you are self-driven, enjoy working in a team environment, have an upbeat outlook and enjoy helping others be successful, Accruent may be a fit for you.
ESSENTIAL DUTIES & RESPONSIBILITIES
Actively collect past due invoices by calling, emailing and mailing letters to the customer
Assist in resolving billing issues with assistance from the AR Collections Manager, accounting, operations and sales team
Maintain detailed collections notes in Salesforce, including expected payment date
Apply payments and credit memos in Intacct
Perform monthly bad debt review of customer base, making recommendations for reserves to be established
Distributing daily cash collection analyses to your manager and the accounting team
Provide cash forecasting expectations of collections
Assist with invoicing
KNOWLEDGE, SKILLS & ABILITIES
Knowledge of accounts receivable, billing and collections process (prior, related work experience a plus)
Excellent customer service and communication skills
Intermediate Level Excel experience (working with and organizing large sets of data; use of V-Lookups and Pivot Tables)
Associates/ Bachelor's degree in Accounting preferred
Experience in software or technology company preferred
Experience with international customers in foreign currencies a plus
Salesforce and Intacct Experience
2+ years of relevant billing, cash application, accounts receivable and/or collections experience
Accruent helps real estate and facilities leaders deliver long-term, world-class operational and financial performance through industry-specific suites that deliver greater customer value. Accruent's solutions are at work in more than 5,400 leading organizations worldwide, including 40 percent of the top 100 retailers, 20 percent of the Fortune 500, 40 percent of the leading universities, all of the top 4 U.S. wireless carriers, 55 percent of U.S. hospitals, and leading service providers managing more than 4 billion square feet of property. Founded in 1995, Accruent is headquartered in Austin with U.S. offices in Santa Monica, Evanston, Columbus, Pittsburgh, Minneapolis and Boston. Outside of the U.S., Accruent has offices in Vancouver, BC; Burnaby, BC; Calgary, AB; Vaughan, ON; Reading, UK and Hong Kong. For more information, visit www.accruent.com. 
Accruent is an Equal Opportunity, Affirmative Action employer. Women, minorities, veterans, and individuals with disabilities are encouraged to apply.
All offers of employment are made contingent upon the successful completion of a background check. A background check may include: verification of education, past employment, criminal background reports, motor vehicle driving records, reference checks, civil suit records, drug test and/or investigations into incidents involving theft, fraud, harassment and workplace violence. The company is the sole determinant of a successful background check. #LI-LB
Read Full Job Description