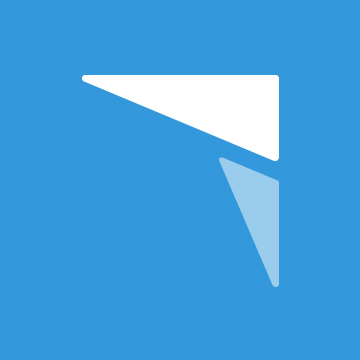 Director of Product Marketing
What we do:
TrendKite is transforming the way the world views earned media - and we're making life better for PR professionals in the process. Our platform harnesses big data and analytics to easily measure the impact news coverage has on a brand's reputation, website traffic, and business goals. As a venture backed, high traction startup, we're disrupting a huge existing market while helping companies like Nike, Google, Delta, SXSW and hundreds more turn PR coverage into real business impact.
Our Culture:
The TrendKite team is smart, passionate, and loves the hands-on hard work it takes to build a great company. As a company, we work hard, play hard, and do everything we can to make our customers wildly successful. We're a motivated group with a passion for start-ups and the wild but rewarding ride they entail. Enjoy doing stuff outside of the office? Us too! We celebrate our successes outside of work and take care of our people with solid benefits. 
We're looking for a Director of Product Marketing to own and execute sales enablement, messaging, positioning, and product launch initiatives.
You'll become an expert on our customers, driving their input into the product roadmap and ensuring that every product and feature is taken to market in a way that communicates maximum value to the customer. Attention to detail and an eye for quality, along with the ability to grasp and translate technical capabilities into benefits, is crucial. You'll use that expertise to do great work that helps us sell faster and keep happy customers, which means that enabling the sales and customer success teams is your top priority. You'll own competitive analysis and differentiation as well. If you combine powerful strategic thinking with relentless hands-on execution, this job is for you!
What you'll do at TrendKite:
Deliver go-to-market strategy and execution for positioning, packaging, and promotion of TrendKite's products
Become an expert on TrendKite's users, user personas, and use cases by segment
Develop product positioning that differentiates TrendKite products by understanding customer needs, product roadmap, market trends, and competitive forces
Analyze sales cycles to understand why we are winning and losing and drive initiatives to optimize conversion
Stay on top of competitive responses and keep the sales team armed with information and collateral
Create messaging that helps Sales overcome objections and close deals faster
Enable the sales team with trainings and product collateral
Develop and deploy other sales enablement tools from competitive comparisons to customer case studies
Collaborate with the rest of the Marketing team on Web content, product videos, and demand-generation campaigns
Manage product and feature launches and go-to-market across cross-functional teams (marketing, sales, account management, and more)
Deliver data-driven reports on the success of your initiatives
Juggle multiple deadlines, prioritize work, and keep projects moving forward
What you MUST bring to the table:
4 year Bachelor's degree
7+ years Marketing experience
You're located in Austin,TX
Excellent writing and communications skills
Familiarity with SaaS businesses
Samples of your work (customer case studies, product one-sheets, or similar)
BONUS if you have:
Experience with Hubspot, Asana, Salesforce, and Crayon
Startup experience
Experience managing product launch campaigns
Experience in the PR or marketing technology space
How we'll value you as a team member:
Competitive pay- work hard and we'll take care of you
Medical, Dental & Vision for you and your family- we help you out with the cost!
Company paid life insurance - just in case
Stock Options- we're all owners in the company
Enjoy our vacation policy – there is no policy, balance matters
Bites and Bytes Fridays - Enjoy catered lunch while learning about our company and our industry 
Stay fueled up with snacks, gourmet coffee, fancy beer (two on tap, along with cold brew coffee and kombucha) and a Whole Foods stocked fridge and pantry for a quality meal
Free Parking- worth its weight in gold in downtown Austin
Celebrate wins with us- we've rented out a theatre for Star Wars, a party boat on Lake Austin, a custom-cocktail bar over the holidays and plenty more
Results-oriented culture in a casual work environment
Employee referral program- work alongside people you know are great 
TrendKite is proud to be an equal opportunity employer, seeking to create a welcoming and diverse environment.All qualified applicants will receive consideration for employment without regard to race, color, religion, gender, gender identity or expression, sexual orientation, national origin, genetics, disability, age, or veteran status.
Read Full Job Description