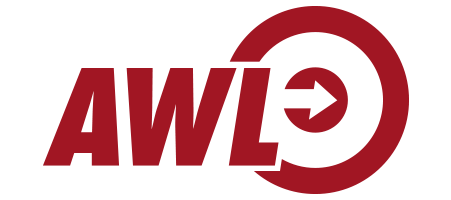 General Ledger Accountant
Just named Austin Business Journal's 2017 Best Places to Work - #4 in Large Business sector!
Company Overview
AWL (All Web Leads, Inc.) is one of the most successful customer acquisition marketing companies in the US. Simply put, we help our customers acquire customers. Today, we do this for the US insurance industry. Our amazing team of over 550 talented and successful professionals uses Internet marketing to turn consumer interest in insurance products into policy sales for the world's largest insurance carriers and more than 20,000 of their agents. We are Austin-born and our growth from a 2-person startup in 2005 to a highly profitable business has been remarkable. We are a tight-knit team with a fast paced, energetic, and entrepreneurial company culture that was ranked #20 by Glassdoor in their 2015 Best Places to Work in the U.S. We provide competitive pay, outstanding benefits, and a fabulous, fun, collaborative environment that allows our people to be their best. 
Job Summary
As a General Ledger Accountant at All Web Leads, you will be reporting to the Controller and handling a diverse array of accounting responsibilities. The accounting environment consists of a high volume of automated and batch transaction processing as well as complex and technical accounting issues. Responsibilities include reconciling balance sheets accounts, entering journal entries, month-end accruals, running reports from internal database systems and month-end close duties. Other responsibilities include preparing documents for annual audit and tax provision. This position requires constant collaboration with team members and several different departments within the Company. It's vital that this position is able to bring the highest level of customer service to all our customers both internally and externally. The position requires a highly-motivated individual who is interested in evolving this role and advancing his or her career within our company.
Responsibilities and Duties
Prepare monthly, quarterly, and annual balance sheet account reconciliations and journal entries for many of the company's balance sheet accounts, including cash, fixed assets, prepaid assets, accrued bonus, and other assigned accounts
Calculate monthly sales commissions for Policy Sales team
Calculate and accrue quarterly bonuses
Assist Senior General Ledger Accountant with monthly revenue accruals, including journal entries for Policy Sales revenue
Prepare schedules and reports to assist with annual external audit
Help Controller maintain month-end close checklists and shared calendars
Collaborate with other members of the accounting team to support department objectives
Identify areas for improvement in accounting processes and implement changes to improve effectiveness and efficiency
Work with Controller, CFO, senior management, and accounting team on special projects, workflow process improvements, and special reporting requests
Qualifications and Skills
ERP experience required; NetSuite experience preferred
Bachelor's degree in Business, Finance, or Accounting required
CPA or CPA Candidate preferred
2 – 3 years of relevant accounting experience
Detail-oriented with excellent organizational and critical thinking skills
Strong Excel skills, including pivot tables and v-lookups
Demonstrated communication skills and a flexible attitude
Benefits and Perks
AWL on YouTube: https://www.youtube.com/watch?v=uIdMP1R8Sgg
Read Full Job Description