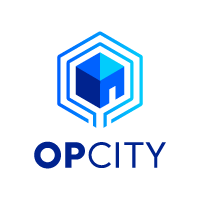 Human Resources Generalist
About Opcity:
Opcity helps real estate brokers, lenders and settlement service providers serve online customers. The number of home buyers/sellers who start their process online is growing much faster than the industry as a whole. Opcity makes the real estate experience better by instantly and seamlessly matching consumers to the best agent for them, and facilitates the buying and selling process by connecting and coordinating the vital services within the home buying/selling ecosystem. Through its proprietary matching algorithm and SMS live-transfer and mobile application distribution platform, Opcity is able to instantly connect the best agent with the highest probability of conversion to the right consumer at the right time. Opcity's matching model is based on sixteen (16) years of agent historical performance, predictive analytics, and a learning model of iterative improvement. Opcity's network of providers, technology platform and toolkit allow Opcity to be the primary concierge for the consumer during the home buying/selling experience.
Description:
The Generalist role requires significant customer service skills, as the Generalist is the main employee facing Customer Service Role in the People Operations organization. The Generalist must be able to influence as a manager and supervisor level, and the ability to address a variety of HR issues constructively by providing independent, objective, and confident advice and solutions. 
Duties & Responsibilities:
Counsel employees and managers on HR policies and procedures to ensure consistent and appropriate treatment of all employees on matters like but not limited to:

Attendance
Leave Policies
Performance Coaching & Improvement Opportunity Process
Performance Reviews
Career Development

Assist line management in implementing established human resources practices to meet requirements supporting short and long-term business needs
Partner with line managers to identify human resources issues or problems and provides support in finding solutions 
Maintain compliance with all local, state, federal employment, and EEO laws to ensure effective and timely employment actions and decisions
Ensure timely and clear communication within the business unit on HR policies, practices, and initiatives
Serve as Benefits Subject Matter Expert providing training and consultation to employees
Enter and process Payroll accurately and in a timely manner and manage payroll process throughout the organization
Manage and maintain Time Clocking & Hours Tracking Systems including training and coaching employees and managers
Facilitate employee onboarding with other HR Team members and Culture staff
Manage necessary data input, maintenance, and reporting using applicable HR systems 
Encourage and build positive employee relations
Support creation and implementation of employment-related policies and practices and support Handbooks, publications and education/training regarding these matters
Contribute to Internal and External Recruiting Process with emphasis on positions such as:

Specialists, Engineers, Administrative and Technical roles
Entry level staff and CSR sales roles
Entry level manager/supervisory positions

Responsible for the onboarding of new-hires that includes: Offer letters, email set-up, I9 compliance, benefits elections, direct deposit, W4, and policy acknowledgments
Conduct Employee relations issues and investigations in a timely and professional manner.
Work on special projects assigned by the Head of People Operations
What We Like To See / Measures of Success:
Bachelor's degree in a Business, Human Resources, or related background strongly desired.
PHR Certification highly valued
At least 5 years experience in the Human Resources field as a high-performing Generalist or additional 5 years in lieu of a degree or PHR Certification
Thorough knowledge of employment laws and exposure to HR functions.
What We Offer:
Working with a highly-motivated team with a proven track record of success that also has a lot of FUN!
Casual work environment, rewards, recognition and fun events
Competitive pay plus equity/stock in a fast-growing startup
Medical, Vision, Dental, Disability and Life Insurance plus Flexible and Dependent Care Spending Accounts
Investment in growing your career and providing you opportunity to have an immediate and massive impact on a growing company with a revolutionary business model
Starting Early November:
Onsite gym with showers and lockers
Free lunch provided daily
Located on private members only disc golf course
Key Competencies
Excellent organization skills and proven ability to multi-task
Attention to detail
Ability to solve problems
Self-starter with high achievement orientation
Superior communication skills and ability to interact at all levels of an organization well

Public Speaking
Written Communication
Interpersonal
Diversity is important to us, therefore, Opcity is an Equal Opportunity Employer regardless of age, color, national origin, race, religion, creed, gender, sex, sexual orientation, gender identity and/or expression, marital status, status as a disabled veteran and/or veteran of the Vietnam Era or any other characteristic protected by federal, state or local law. In addition, Opcity will provide reasonable accommodations for otherwise qualified disabled individuals.
Read Full Job Description