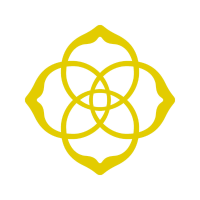 Intern
About Kendra Scott: 
We are a fun, talented and driven team dedicated to providing our customers with gorgeous products and a WOW! experience. Family, fashion and philanthropy are at the core of our company and though we move at a very fast pace, we are committed to maintaining a family-oriented work environment and giving back to our community. A passion for great design, dedication to innovation and a strong social media presence are our building blocks for creating a unique and engaging lifestyle brand across all channels, including retail stores, wholesale accounts and e-commerce. Our headquarters are located in the heart of Austin, Texas, and we embrace the unique vibe and energy of our hometown as an inspiration for our brand and company culture. 
Position Overview: 
The Kendra Scott Summer Internship Program offers students an opportunity to gain exposure to the inner workings of our fast-growing, multi-category, fashion lifestyle brand. We value all of our interns and commit to providing a comprehensive learning experience that aligns with individual interests and career goals. This a 10 week, paid experience. 
Department Offerings Include: 
Legal * Accounting * Human Resources * Finance * Planning & Buying * Wholesale * Facility Management * Product Development * Merchandising * Retail Operations & Events * Corporate Events * Photography * Social Media* * Visual Merchandising * Product Design * E-Commerce * IT * Supply Chain & Logistics * Customer Service * Interior Design 
What You Will Learn: 
• Real world knowledge of working cross-functionally in a fast growing, multi-channel business that values customers, employees and giving back. 
• Sharpen your strengths through on the job training and learn new skills in the many departments that support a growing organization. 
• Hands on strategizing and planning. 
• Participation in regular staff meetings and events. 
What We Require: 
• The ability to work a minimum of 30 hours per week (Monday through Friday, 9:30 am - 4:30 pm) 
• Availability to work May 21- July 27. Consideration will be given for special life events. 
• Exceptional organizational skills and attention to detail. 
• Excellent written and verbal communication skills. 
• The ability to demonstrate strong leadership among peers and across the organization. 
• A high level of accountability, reliability and initiative. 
• A passion for and commitment to the Kendra Scott core values: Family, Fashion and Philanthropy. 
Details: 
Location: Austin, TX (Relocation assistance will not be provided.) 
Start Date: May 21 
End Date: July 27 
Schedule: Monday- Friday, 9:30 am - 4:30 pm 
What You Will Need to Apply: 
• Resume 
• Cover Letter 
o Part 1: Top 3 departments of interest (listed above) 
o Part 2: Answer one of the following essay questions in 500 words or less: 
1. How will participating in the Kendra Scott Internship Program align with your career goals? 
2. How do your personal values relate to the 3 core pillars of Kendra Scott? 
3. If you are selected, what do you hope to gain from an internship at Kendra Scott?
Read Full Job Description