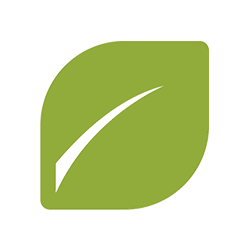 Product Marketing Manager
Do you love the thrill of a new product launch? Are you cross-functional wizard who enjoys bringing teams together? Do you get excited about the possibility working with SaaS products that can be used to make the world a better place? If so, keep reading
Reporting to the VP of Marketing, the Product Marketing Manager will be responsible for messaging, packaging, and delivery of our products to market. We are looking for a strong leader who is strategic, collaborative, and mission-driven. This role will be responsible for positioning our products, defining go-to-market strategies, and developing internal and external product communications.
What You'll Do
Help to define a clear, differentiated, and valuable position and voice for our entire portfolio of products.
Develop a deep expertise of our products and how they meet the unique needs of our market.
Partner with the Product Team to ensure timing, messaging, internal trainings, and external communications for each launch are coordinated and efficient.
Partner with Sales and Marketing to develop cohesive sales enablement materials related to our products that may include case studies, product sheets, and presentations
Stay up to date on our competitors by market segment and product type, including performing functionality and pricing comparisons
Maintain active communication across the entire organization to ensure that all facets of the company, from Support to Services to Sales to Finance, have a clear understanding of our product strategy and upcoming releases
Support the Demand Generation and Content Teams in development of programs for a range of Non-Profit and Government segments across various media: white papers, webinars, customer success stories and more
Skills & Requirements
Undergraduate degree required, advanced degree in a relevant field preferred
2+ years of experience in Product Marketing for SaaS-based software companies, preferably in a field related to Non-Profit organizations, Government entities, or a related field like Education
Proven ability to support product marketing in both a sales-team enabled as well as eCommerce go-to-market strategies
Ability to make data-driven decisions based on market research and analysis of sales pipeline, bookings and recurring revenue
Very comfortable working with cross-functional teams to drive deliverables to completion
All qualified applicants will receive consideration for employment without regard to race, color, religion, sex, sexual orientation, gender identity, national origin, or protected veteran status and will not be discriminated against on the basis of disability.
Read Full Job Description