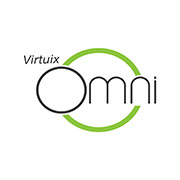 Game Programmer
The Virtuix game development team is looking for an experienced programmer with a passion for virtual reality and immersive gaming. As a Game Programmer at Virtuix, you are excited about the possibilities that the Virtuix Omni brings to the virtual reality landscape. You will work alongside a team of game developers to create fun and innovative games for the Omni.
You will become part of a great team at a company that is pioneering the new wave of virtual reality. This position comes with an amazing degree of both scope and responsibility and a unique chance to influence the industry, the company and your role in the emerging Active VR space.
Your responsibilities are as follows:
Develop and implement new gameplay systems in our various game projects.
Optimize code and data for memory usage and performance per console.
Rapidly prototype features/systems and see them to completion.
Update and maintain the Omni SDK's for UE4 and Unity (and potentially other engines in the future).
Ability to maintain and debug your own and existing code.
Be prepared to help developers integrate the Omni SDK into their projects.
Required skills and experience:
Bachelor's degree or higher in Computer Science, Computer Engineering, Software Engineering, Game Development or another related field.
2+ years of experience as a video game programmer.
Excellent C++ skills.
Experience working with Unreal Engine 4.
At least 1 shipped title.
Ability to work with designers & artists to see an idea to completion.
A natural curiosity for all aspects of game development and a willingness to work on a wide variety of game systems.
Collaborate productively; communicate ideas and issues clearly across disciplines.
Be responsive to deadlines and work well under pressure. Meet multiple production objectives and deadlines.
A strong passion for video game development.
Additional skills we'd like to see:
C# experience.
Experience creating multiplayer games.
Experience with Unity.
Who We Look For:          
Unequivocal excellence with attention to detail and responsiveness.
Hard worker and a continuous desire for self-improvement with no room for complacency or entitlement.
Positive, can-do, "get-it-done" attitude.
Friendly, happy and helping.
Excitement and Passionate about the work.
What We Offer:
Competitive compensation including company stock
Health, dental and vision Insurance
Open vacation policy
Paid maternity and paternity Leave
Fully Stocked Kitchen
Weekly company happy H=hours
Quarterly celebrations
Casual work environment
About Virtuix
Headquartered in Austin, Texas, Virtuix is the pioneer of the Active VR category and developer of the Omni – the first-of-its-kind motion platform that enables waking and running in virtual environments. With a successful $1.1 million Kickstarter Campaign, more than 5,000 pre-order customers and over $16M in funding to date, Virtuix is blazing the market trail for ultimate immersive gaming. If you want to be on the forefront of virtual reality innovation, working with Virtuix is the place to be. Join our fast growing 30-person team and be a part of an innovation that will disrupt the way we game, exercise, work, meet and live.
Read Full Job Description