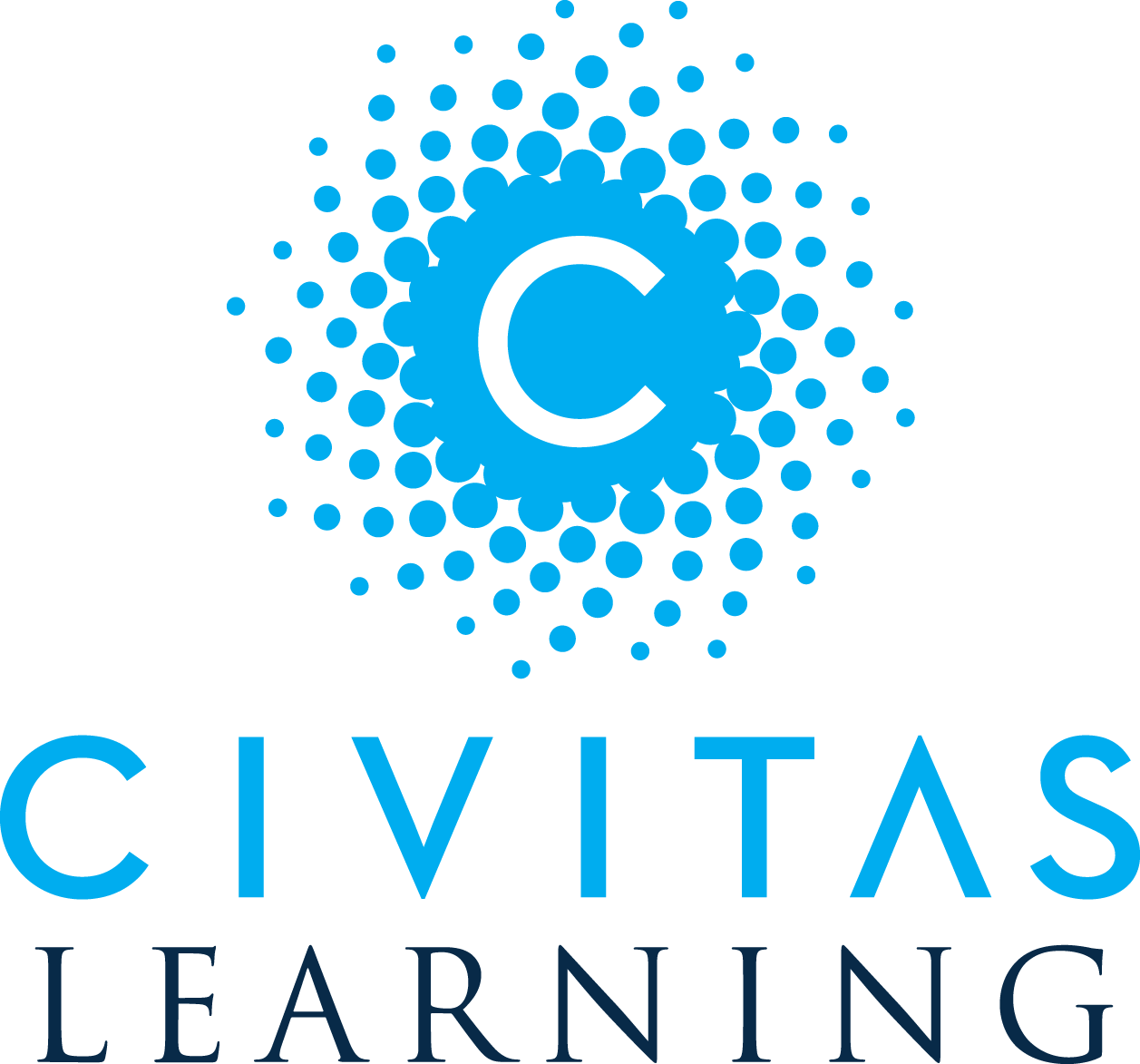 Partner Success Manager
Are you a people person?  Do you enjoy building and maintaining relationships? Do you thrive on multitasking, solving problems, and getting your clients to results while you balance the expectations and engagement of these relationships?  If so, we have the job for you.  This is a job for someone who has a passion for working with customers and software products in the Higher Education industry.
At Civitas Learning, we are looking for a committed Partner Success Manager to join our Partner Success team, where you'll have the opportunity to manage relationships with our customers - colleges and universities across the U.S. that are excited about using predictive analytics to measurably improve student success. In this role, you will serve as the primary contact for our customers from the completion of deployment, through taking action with our applications and beyond. You will drive additional value by coordinating sessions with Civitas SMEs throughout the client relationship.  By combining your keen sense for supporting client needs with an understanding for how our analytics platform and applications can help them attain their strategic objectives, you'll be able to accelerate our partners' student success initiatives and help them continuously learn about the impact of their work.
What you will do as a Partner Success Manager
Build and maintain relationships and act as the primary point of contact for a portfolio of clients

Develop partnership success plans, product adoption strategies and desired outcome/ROI metrics for each client through discovery and goal setting discussions with key stakeholders

Conduct business reviews to track progress against goals and ensure client satisfaction while leading them to becoming a reference

Collaborate with Civitas SMEs and thoughtfully introduce them to the relationship (and Executive Stakeholders) at the most appropriate time

Support product adoption through coordinating training sessions, data analysis, and action-oriented strategic planning

Directly influence retention through customer satisfaction survey follow-ups, develop renewal strategies and identify potential upsells

Collaborate with Project Managers, Data Engineers, Trainers, Marketing, Sales and Product Teams to ensure internal stakeholders are driving towards our client's goals

Learn and better understand predictive analytics and the world of Higher Education

Deeply understand the Civitas Learning Analytics Platform and Product Suite

Experience using Salesforce, Gainsight, Confluence, Clarizen, Slack, JIRA, Google applications is preferred

Travel up to 40%
What we are looking for in a Partner Success Manager
Bachelor's Degree and at least 2-4 years experience in client services/account management

Ability to manage complex customer relationships through excellent communication and emotional intelligence

Proven ability to manage and grow a portfolio of clients from strategy to adoption with measurable results

Navigate complex relationships both internally and externally

Unwavering integrity, attention to detail, and desire to exceed client expectations

Demonstrated ability to prioritize work and multitask while still meeting deadlines

Outstanding oral and written communication skills, with the ability to present to senior level stakeholders

Experience delivering technology-driven solutions, strongly prefer working with a SaaS company or higher education industry

Bonus points for working with business intelligence, analytics software, and/or in Higher Education

Authorization to work in the U.S.
What you are looking for in your career
An office full of insanely talented, mission-driven people.

The chance to use your powers to do something that truly matters.

Being involved with a once-in-a-generation company, at the cutting edge of technology.
If you have the passion to forge meaningful relationships, the challenger mindset required to keep partners engaged, the ability to understand the bigger picture and to put yourself in the shoes of college and universities faced with the unique challenge and opportunity of designing better pathways to student success, then you belong here.
About Civitas Learning®: Civitas Learning is a student success company delivering the clearest path to improved higher education outcomes. The company's Student Success Intelligence Platform leverages each institution's unique data to find and distribute the strongest signals across the student lifecycle. These signals empower students to make the best possible decisions along their academic pathway. Advisors, faculty, and administrators can personalize support, scale meaningful action, and measure impact to dramatically improve student outcomes.
Today, Civitas Learning is a strategic partner to more than 300 colleges and universities, serving more than 7 million students. Together with our growing community of partners, Civitas Learning is making the most of the world's learning data to graduate a million more students per year by 2025.
Read Full Job Description