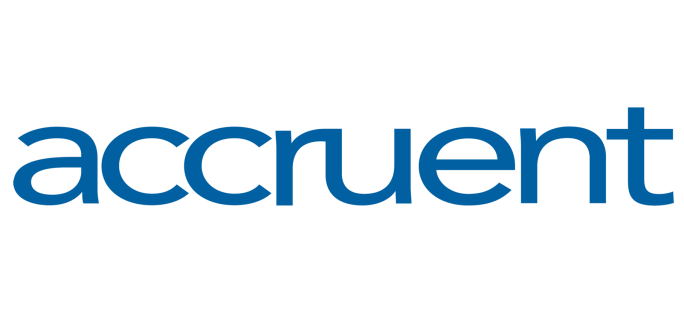 Senior Account Executive (UK)
Accruent is looking for a top performing sales executive who has experience selling enterprise software applications to an organization's key decision makers for their network operations or wireless infrastructure needs. This Senior Account Executive will be responsible for all activities related to the strategic sale of the company's products or services as related to their Assigned Accounts in their respective industry (Telecom) on a worldwide basis. Additionally, these key members of the sales team will be responsible for selling high volume, strategic deals to new and existing clients who are among many of the top wireless carriers, tower companies, and service providers in world, while working as a team player within the company to exceed established goals.
This position will be remotely based in the UK or Amsterdam area.
ESSENTIAL DUTIES & RESPONSIBILITIES
Achieve new business production goals and marketing plans by positioning Accruent as a leader in our business, offering unique, value-added products and services.
Effectively utilize resources to reach and identify prospects for contact.
Generate new accounts and revenue streams while reaching annual sales revenue goals.
Strategic, executive-level selling in a consultative manner of all the Accruent Solutions/Services.
Provide input to sales plans and campaigns, business plans and product development plans.
Direct account sales strategy and provide guidance in a team selling environment.
On a limited basis, act as a mentor to junior level Account Executives.
Sell to multiple levels of decision-makers within larger, high potential accounts.
Schedule face-to-face contact with current or prospective buyers on a daily basis.
Stay current on market conditions, needs and competitor strategies, goals and approaches.
Develop and maintain a working knowledge of Accruent solutions.
KNOWLEDGE, SKILLS & ABILITIES
Minimum 5-10 years of proven experience in Enterprise Software sales required
Experience selling to an organization's key decision makers for network operations and wireless infrastructure required
Bachelor's degree in Business, Communications, Engineering, or a similar discipline
Experience in ERP/FM, CAD, or major enterprise sales
Must be able to demonstrate ability to achieve sales success; including executive-level relationships, account penetration, solution selling, and coordination of multi-site account management
Strong analytical skills, including market strategy, customer requirements and success factors, and a value based selling process
Excellent written and verbal communication skills, creation of convincing and strategic sales approach, proposal, documentation and presentation
Team leader with strong interpersonal skills
Strong understanding of industry trends, key players, terminology and overall economics of the marketplace
Ability to publicly represent the client with internal and external customers and at events and seminars
Detailed sales process knowledge
Travel as required (50-75%)
Must be fluent in English; knowledge of multiple languages (especially German, French, or Spanish) is a plus
ABOUT ACCRUENT
Accruent helps real estate and facilities leaders deliver long-term, world-class operational and financial performance through industry-specific suites that deliver greater customer value. Accruent's solutions are at work in more than 5,400 leading organizations worldwide, including 40 percent of the top 100 retailers, 20 percent of the Fortune 500, 40 percent of the leading universities, all of the top 4 U.S. wireless carriers, 55 percent of U.S. hospitals, and leading service providers managing more than 4 billion square feet of property. Founded in 1995, Accruent is headquartered in Austin with U.S. offices in Santa Monica, Evanston, Columbus, Pittsburgh, Minneapolis and Boston. Outside of the U.S., Accruent has offices in Vancouver, BC; Burnaby, BC; Calgary, AB; Vaughan, ON; Reading, UK and Hong Kong. For more information, visit www.accruent.com. 
Accruent is an Equal Opportunity, Affirmative Action employer. Women, minorities, veterans, and individuals with disabilities are encouraged to apply.
All offers of employment are made contingent upon the successful completion of a background check. A background check may include: verification of education, past employment, criminal background reports, motor vehicle driving records, reference checks, civil suit records, drug test and/or investigations into incidents involving theft, fraud, harassment and workplace violence. The company is the sole determinant of a successful background check. #LI-AD1
Read Full Job Description