The number of funded companies with women founders is on the rise nationwide; in 2014, 15.5 percent of funded startups on Crunchbase had at least one female founder.
In Austin, companies and organizations like Feminist Hack, Girl Develop It, recruitHer and Women at Austin are all working to support and encourage women who start their own tech companies.
From industry veterans like Mellie Price to relative newcomers like Katie Fang, here are 30 Austin women startup founders you should know:
Landers founded Authors.me after 20+ years experience at several content businesses, like ABC News and Demand Media.
Prior to becoming co-founder and CEO of Fashion Metric, Linton did optical imaging and data processing research at MIT and UCLA research laboratories, where she published several high-impact papers and contributed to a number of collaborative research initiatives.
Before founding LookNook, Guest was an award-winning interior designer in Austin.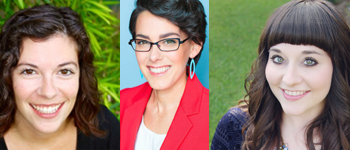 Gina Helfrich, Ashley Doyal, and Alexa Loken, recruitHER
Helfrich is the former Director of the Harvard College Women's Center at Harvard University and has been promoting diversity and inclusion for over 12 years. She is also founder of Feminist Hack. Doyal spent the last eight years recruiting and retaining diverse teams for a variety of tech and gaming companies. Loken has since left the company and currently works at Indeed.com.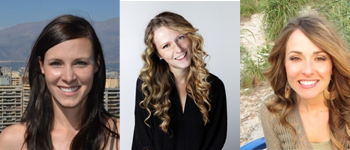 Samantha Snabes, Katy Jeremko and Lara Jeremko, re:3D
The trio met as a "group of space geeks, scientists, engineers and artists at NASA but, because of cutbacks in the U.S. space program, considered they might never get a chance to slip the bonds of earth's orbit." Before re:3D, Snabes worked as a research affiliate for the Digital Media Collaboratory at the Center for Agile Technology at the University of Texas. Katy Jeremko is a former Designer in Residence at NASA. Lara Jeremko manages private equity at UT and is an angel investor.
Fang holds a finance degree from UBC, Sauder School of Business.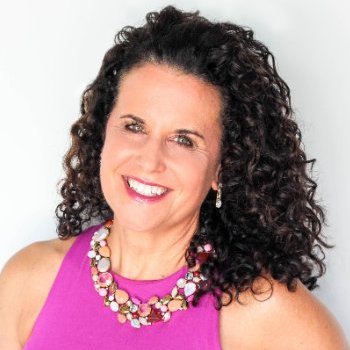 Michelle Breyer, TextureMedia
Breyer was named one of the 50 Most Influential People in the Multicultural Market by Women's Wear Daily in 2015. Before that she was a business reporter for the Austin American Statesman for 13 years.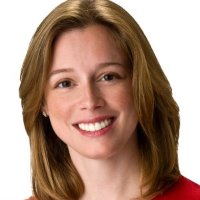 Jen Grogono, uStudio

Ellen Wood, vcfo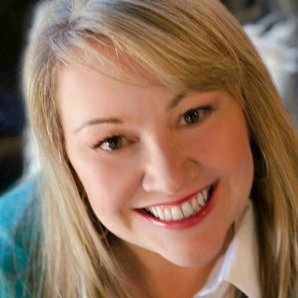 Sara Gates, Wisegate
Gates was a former executive with Sun Microsystems, Waveset Technologies, Microsoft and several startups. She also pens a blog called "Listening to IT."
Who else should we have included? Tell us or tweet @BuiltInAustin.

From founding companies to creating projects and initiatives, women are leaving their mark on the Austin tech scene.