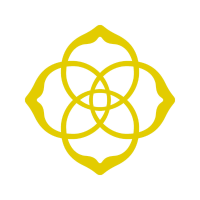 Director of Retail Marketing
About Kendra Scott: 
We are a fun, talented and driven team dedicated to providing our customers with gorgeous products and a WOW! experience. Family, fashion and philanthropy are at the core of our company and though we move at a very fast pace, we are committed to maintaining a family-oriented work environment and giving back to our community. A passion for great design, dedication to innovation and a strong social media presence are our building blocks for creating a unique and engaging lifestyle brand across all channels, including retail stores, wholesale accounts and e-commerce. Our headquarters are located in the heart of Austin, Texas, and we embrace the unique vibe and energy of our hometown as an inspiration for our brand and company culture. 
Position Overview: 
We have an exciting career opportunity to participate in driving our brand's marketing strategy for our Retail channel. Reporting to our VP of Marketing, our Director of Retail Marketing is responsible for the development and execution of the marketing strategies and tactics for the retail stores with a heavy focus on product/ seasonal launch strategies, driving traffic into the stores and delivering Gross Profit. 
Successful marketing will result in creating the base for profitable growth of the Retail business. Key result areas focus on analyzing and identifying opportunities to drive traffic to stores, developing and executing a Retail pricing, product and promotional strategy (including monitoring and management of Gross Profit), the product assortment strategy, the merchandising strategy and ultimately, the communication plan. 
This position provides leadership and functional direction on Retail marketing in partnership with the leaders of Retail, Merchandising and Product Development. The Director of Retail Marketing will ensure all efforts contribute to the development of brand equity, profitable growth, and compliance with Kendra Scott's Retail guidelines, as well as consistency with Kendra Scott's brand marketing initiatives and focus. 
Responsibilities: 
Marketing and Retail Strategy 
• Develop consumer-relevant, marketing plans which drives new and repeat consumer traffic, builds NTS, and delivers GP. Engage Product Development and Merchandising team members to ensure consumer relevance, timeliness and effective execution. 
• Ensure proper, cost-effective execution and project management of all tactical communication, marketing, and promotional initiatives. Develop respective project timelines and manage deliverables against marketing and promotions calendar(s), budgets, and programs. 
• Utilize trade area knowledge and insight to recommend targeted marketing programs. 
• Create and direct new product development sold within identified Retail channels while working cross functionally with R & D and Brand Marketing depts. 
Data & Analytics 
• Leverage working knowledge of Retail consumer analytics, branding and continually identify and recommend marketing strategies and tactics to increase traffic, build customer loyalty and drive sales within retail locations via market knowledge. 
• Manage the marketing process; including sales analysis, identifying trends, reviewing research, facilitating ideation and the creation of brand marketing materials. 
• Develop an inherent understanding of the buying behavior and industry trends relevant to the Retail channel. Slate this understanding to marketing programs and promotions while ensuring consistent and effective execution. 
• Maintain a thorough understanding of internal Retail KPI's and metrics. 
• Evaluate success and ROI on marketing programs 
Leadership / Financial 
• Responsible for team leadership and communication that generates cross-functional support, commitment, and discipline; including Wholesale Marketing team sharing of creative design resources such as photo shoots and ensuring resources are utilized cost effectively. 
• Responsible for managing the on-going development of the team. 
• Strategic, tactical and expected to roll-up sleeves and dig in. 
• Work closely with both the Retail Operations team and the Retail Stores (field) team to build consensus, ensure support, optimization and effectiveness of programs, and success of plans through to the selling floor and into our shoppers' hands. 
• Promote and foster a team atmosphere that results in strong communication and partnerships within the company. 
• Ensure item GP and pricing equation works to deliver initial GP % and sales goals. 
• Ensure all incurred expenses support the Retail priorities and are within approved budgetary guidelines 
Our Ideal Candidate Will Have: 
Skills & Knowledge 
• Highly motivated individual with proven experience in driving specialty retail traffic 
• Merchandising and product portfolio management skills 
• Proficiency in Microsoft Office Suite 
• Proven track record of success within a specialty retail environment 
• Solid experience leading high performing teams & developing talent 
• Proficient project Management skills 
• Solid written and oral communication skills. 
Experience Required 
• Minimum 8-10 years' job specific experience 
• 5+ years' leadership experience 
• CPG and/or Retail Marketing experience (premium retail preferred) 
Education 
• Bachelor's degree required 
• Master's degree preferred 
Other Requirements 
• Travel: 15%
Read Full Job Description