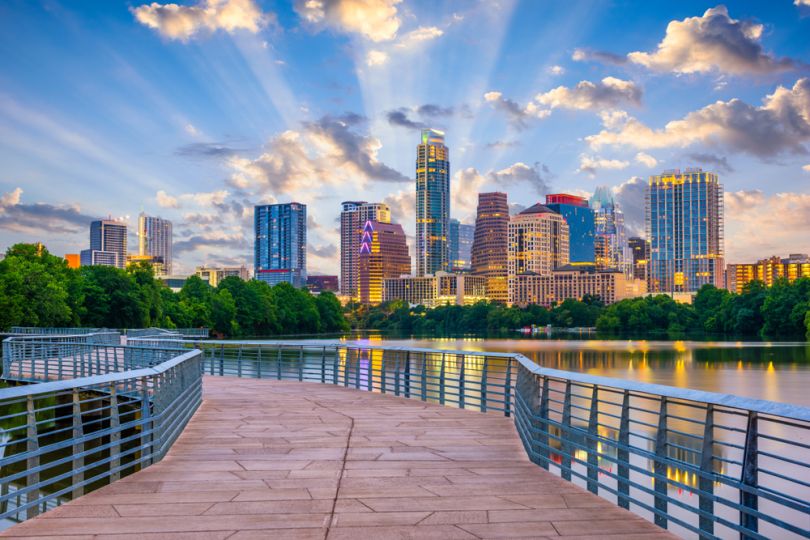 Across the past few months, Austin tech has experienced a surge in leadership changes. January saw that trend continue, with eight companies welcoming a total of 10 new executives to their teams. Take a look to see who made moves — and where.
eRelevance made another key hiring move at the end of last month, adding two new executives to its leadership circle. The first of those hires is Rafael Landestoy, who has signed on as vice president of business development. Landestoy has deep roots in the healthtech arena, with previous sales experience at PatientPop and Counsyl.
In addition to Landestoy, Travis Skidmore will serve as vice president of client success and retention. Skidmore joins eRelevance from SpiceCSM, where he led as VP of client services and helped achieve 100 percent retention in the customer account base.
TSYS, the parent company of Austin-based Netspend, announced in January the appointment of Kelley Knutson as its new Netspend president. He fills a role left by Chuck Harris, who stepped down in December to pursue a non-profit venture. Prior to the promotion, Knutson held the title of VP of TSYS and president of International Issuer Solutions. Before joining TSYS, Knutson was CEO at U.K.-based Clear Money.
Last week, uShip announced that Kris Lamb would be joining the team as the company's new CTO. He replaces Nick Parker, who served as CTO for nearly 13 years. Lamb previously held the titles of VP and general manager at Forcepoint, VP of engineering at Bastille Networks, as well as other leadership positions at IBM and Internet Security Systems.
Edtech engagement startup LivingTree acquired school fundraising platform Edbacker last week. As part of that deal, Edbacker CEO and founder Gary Hensley will step in as CEO of LivingTree. Prior to launching Edbacker, Hensley worked at Pearson as a director of strategic partnership and product management. LivingTree will now offer Edbacker's solution — rebranded as LivingTree Give.
Following a $32.6 million Series E funding round, healthtech firm HNI appointed Michael Saunders as president. Saunders has more than 23 years of experience working in healthcare management, including 14 years at Pinnacle Anesthesia Partners in Medicine.
Epicor made two new executive hires in January, filling both the CFO seat Kathy Crusco left in December as well as a newly created leadership position. In Crusco's stead, David Mehok has been named CFO. Prior to joining Epicor, Mehok was the CFO at Austin-based CLEAResult and comes with 18 years of experience at Dell across several finance roles.
Meanwhile, Clarke Pich will serve as Epicor's new head of global professional services. Pich previously served as a VP at Oracle, where he led the North American cloud consulting team for the commercial segment.
Online art gallery seller Twyla named Thomas Galbraith as the startup's new CEO. He joins the organization with previous experience leading an online auction company, Paddle8, as managing director. Galbraith will take the reins from Twyla co-founder Brian Sharples, who stepped in when Twyla's original CEO, co-founder Matt Randall, resigned in June of last year.
Spiceworks welcomed J. Scott Di Valerio as chief operating and financial officer last month. Di Valerio's resume includes more than 30 years of executive experience, including his most recent position as CFO at Austin-based RetailMeNot. Before RetailMeNot, he was promoted from CFO to CEO at Outerwall and held executive roles at Lenovo Group Limited, Microsoft, The Walt Disney Company and Mindwave Software.