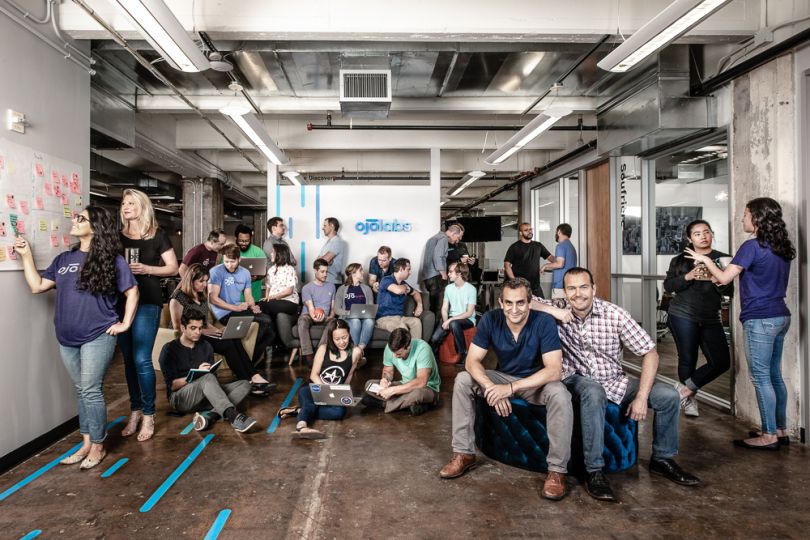 The first chatbot launched in 1966, years before personal computers and decades before the internet. Although the language processing computer was basic, matching user prompts to scripted responses, it was smart enough to pass the Turing test.
Today, nearly every major website has a chatbot of its own, fielding inbound leads and managing customer service tasks.
Leading in the advancement of smart assistant technology is Austin-based startup OJO Labs. After a quiet launch in 2015, the company is ready to blast forward — and so are investors.
Consumers will not engage with these technologies unless they are personalized and intelligent."
Today, VCs pumped $20.5 million into OJO's AI conversational technology, which, according to OJO, is capable of understanding user intent and personal preferences.
The company's smart assistant is currently used to engage with real estate shoppers before the buyer is passed off to a sales representative.
"It has been three years since we founded OJO Labs and laid the foundation for our vision of a customized experience for millions of consumers," said CEO John Berkowitz in a statement. "In that time, we have made significant progress in solving the hard technical and operational barriers prevalent in our space."
Local VCs Silverton Partners and LiveOak Venture Partners led the Series B with participation from Realogy Holdings Corp., Royal Bank of Canada, Northwestern Mutual Future Ventures and ServiceMaster.
The uptick in capital will be used to bring additional talent on for its product, data science and engineering teams. Those joining OJO's effort will work beside CTO Peter Kappler, a longtime Google engineer who supported the startup in an advisory role since 2015 before officially signing on to OJO's executive circle earlier this year.
Friday's round marks OJO's second major round of funding, following a $5.9 million Series A raised in 2016.
Since that previous round, OJO reported that its team has been busy processing and testing millions of photographic and conversational real estate data. The goal is to create an assistant so intelligent that users can't tell the difference between communicating with OJO versus a human.
"Consumers will not engage with these technologies unless they are personalized and intelligent, but to make the system intelligent requires millions of conversations," said co-founder David Rubin in a statement. "Our unparalleled, real-time supervised learning platform solves this problem."