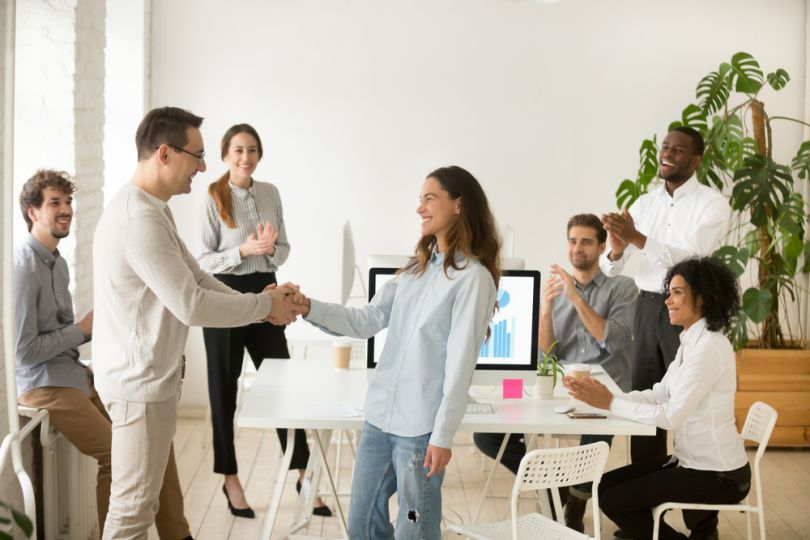 November proved to be another busy month for executive change-ups in Austin tech, with seven companies making announcements highlighting the appointment of 10 new leaders. The companies with new additions include some of Austin's hottest startups as well as seasoned tech players that have been in the game for more than three decades.
BuildGroup, a local software holding firm, appointed Tanner Cerand as VP of investment research earlier this month. Cerand joins the team with 15 years of financial experience that spans roles at Gerson Lehrman Group and UBS Investment Bank. He most recently ran investment and research development at Vista Equity Partners, where he served as director of business development.
Just a month after announcing it has acquired Pivotus, Kony appointed Rilla Delorier to its advisory board. Delorier works as EVP and chief strategy officer at Umpqua Bank, which sold Pivotus, an innovation subsidiary of Umpqua, to Kony in October. She joins the existing members of Kony's board which include golf legend Ben Crenshaw, former Compaq CEO Michael Capellas, former Accenture COO Stephen Rohleder, mobile application CEO and software industry veteran David Sikora, and channel and business transformation leader Donna Troy.
Real estate tech company FirstClose recently welcomed Patrick McClain as its new CFO and COO. With more than 30 years of experience supporting public and private global tech companies, McClain will play a key role in FirstClose's aggressive growth strategies. He comes to FirstClose from Xplore Technologies, where he held the CFO title. Prior to Xplore, McClain was EVP, CFO and treasurer at FalconStor Software.
In conjunction with a funding announcement of $6.6 million this month, RF Code named tech veteran Dale Quayle as its new CEO. Quayle previously led as CEO at Digital Fuel, a VMware divestiture, and at Integrien, a system monitoring startup that VMware purchased in 2011 for $100 million. His resume includes more than 35 years of executive management in the technology space.
RF Code also shared last week that Tom Bishop joined the company as VP of data center services. Bishop will be in charge of product deployments as well as the commercial availability of the company's data solution. Before RF Code, Bishop worked as CTO at Bypass Mobile and Honest Dollar, which Goldman Sachs acquired in 2016.
Blake Clark has been named the new general manager at Software Advice. As GM, Clark will support daily operations and company-wide initiative implementations. He brings a decade of experience to Software Advice that includes past roles as GM for AppleVacations.com, a consumer brand of Apple Leisure Group, and as director of product management and mobile for Travelocity.
Favor, the startup that recently ranked as the fastest-growing company from Austin on this year's Inc. 500 list, continued on trend with the additions of three executives this month. The company promoted Angela Lee to VP of finance, and brought on Jay Doughty as VP of sales and Daniel Guzman as managing counsel.
Lee, who joined Favor in 2015 as senior director of financial planning analysis, developed the company's finance department and helped Favor become the first on-demand delivery startup to turn a profit in 2017. Before Favor, Lee served as director of financial planning and analysis at Austin-based uShip.
Doughty comes to Favor with more than 20 years of sales leadership experience from multiple industries. Most recently, Doughty led the sales and account management organization as VP of sales at Granify, an e-commerce optimization company.
As managing counsel, Guzman will oversee all of Favor's legal responsibilities, like developing the legal functions necessary to support the company's growing platform, leading market operations and serving as counsel to the executive team. He joins Favor's team from H-E-B, which acquired Favor earlier this year.  
In anticipation of an upcoming period of rapid growth, Lifesize has added Matt Hibbard as CFO. This marks Hibbard's third time leading in the CFO role, following his previous stints at Distil Networks and Xoom. He also held leadership roles at Guidepoint, OpenTable and Ernst and Young.