Austin tech tapped off 2018 with nearly $80 million in new capital throughout December. Thirteen companies benefited from fresh funding, with the average deal size coming in at just under $6 million. December's total acts as a strong finish to a year that saw Austin tech raise well over $1 billion in new venture capital. Here are the top five rounds for the final month of 2018.
5. Olono, $3M, Dec. 14
Investors: Eight undisclosed investors
Bio: Olono's AI-powered sales assistant gives account executives real-time support to help close deals faster. It's been referred to as a "GPS for sales."
News: While the company did not issue a statement regarding the uptick in funding, Olono was recognized by G2 Crowd in December as a "High Performer" in the AI Sales Assistant and Sales Analytics categories.
4. Waldo Photos, $4M, Dec. 14
Investor: Lewis & Clark Ventures
Bio: Launched in 2016, Waldo develops facial recognition software that is used to identify event attendees and share any photos they might appear in. Think: weddings, amusement parks, corporate events and anywhere else professional photographers may be employed.
News: The startup will use the funding to expand its engineering and sales teams as it begins to market to schools and youth sports programs.
3. Life by Spot, $5.6M, Dec. 21
Investor: Silverton Partners
Bio: This new insurance tech startup provides streamlined, on-the-spot, short-term life insurance plans.
News: CEO Matt Randall, the founder of online art gallery TWYLA, and COO Maria Miller, former VP of IT operations for New York Life, co-founded the company in 2017. The funding will be used for product development and marketing.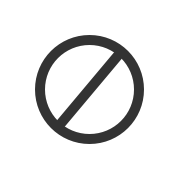 2. SourceDay, $6.5M, Dec. 5
Investors: Silverton Partners, ATX Seed Ventures, Draper Associates
Bio: SourceDay provides a cloud-based automated purchasing platform to manufacturing clients.
News: The Series A funding will be used to expand SourceDay's team by about 25 employees through the end of 2019.
1. Aceable, $47M, Dec. 4
Investor: Sageview Capital
Bio: Founded in 2012, e-learning platform Aceable provides mobile-friendly online curriculum to help students pass their state driving tests. The company also launched its online certification courses for real estate agents within the past year.
News: Aceable founder and CEO Blake Garrett said the Series B will be used to enter new markets and educational verticals.