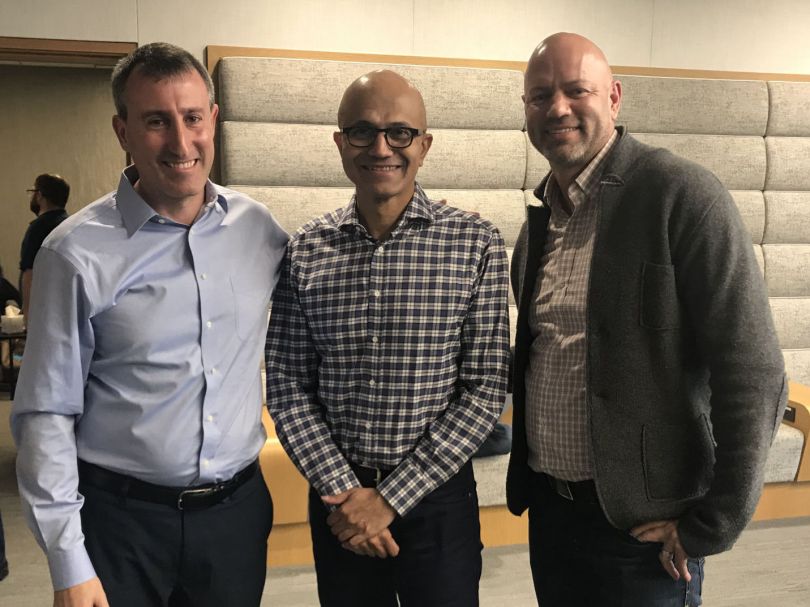 SpyCloud, which utilizes big data to protect hundreds of millions of digital accounts from security breaches, just raised $21 million from Microsoft to broaden its reach even further.
On Wednesday, the three-year-old cybersecurity startup announced the Series B round, led by M12 — Microsoft's venture fund.
SpyCloud protects employee and client data by running login information across a massive database of breached accounts to determine if an account has been compromised. If so, the system automatically issues prompts like forcing password and username resets or verifying identities through security questions.
Neither method requires assistance from enterprise security teams.
"SpyCloud's unique intelligence gathering methods give us the best, freshest data out there, but investors are especially excited about how easy we make it for businesses to remediate exposed accounts," said CEO and co-founder Ted Ross.
The opportunity to impact the market is massive."
Its database currently holds more than 60 billion recovered account usernames, passwords and other personally identifiable information that spans decades of data. To analyze that information and find stolen credentials, SpyCloud relies on human intelligence and a big data solution.
In last year alone, the company reviewed about 3.5 billion online credentials from 3,000 data breaches, combo lists and dark web sources.
"We're already helping to protect hundreds of millions of employee and end-user accounts from takeover, an issue that spans every business in every sector and country around the world," said Ross. "The opportunity to impact the market is massive."
While the opportunity is there, the need is much higher.
Ross said that employee and customer account information is exposed "all the time." The underground economy that relies on stolen personal information has snowballed in size over the last decade and even if companies have password managers and other tools for safe keeping, their data can still be hacked from other sources and compromises.
SpyCloud currently supports hundreds of businesses within various industries including networking, travel and hospitality, financial services, healthcare, retail and higher education.
This week's funding brings SpyCloud's total to $28.5 million. The company will use it to expand its development and security research teams, as well as its sales and marketing operations as it plans international growth.
"We're going to continue hiring the absolute best people, and we are very selective as to who we hire," said Ross. "They must fit into the culture that we've been able to create — that's a culture of innovation, transparency and winning as a team."