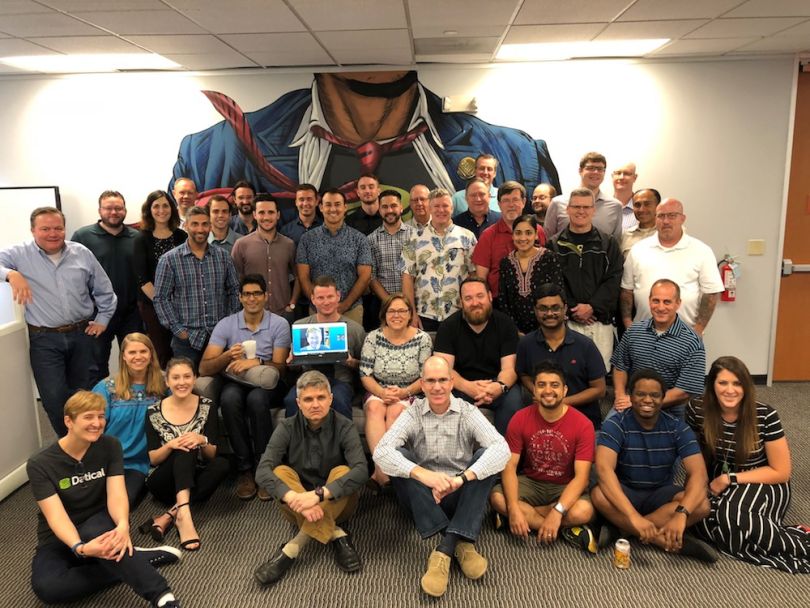 Liquibase, an Austin startup whose database release platform speeds up software deployment, received a boost this week with $10 million in new funding.
The Series C, led by new investor River Cities Capital Funds, brings Liquibase's total to $27 million since its 2012 launch. It follows a significant year of growth that included increases in revenue by 94 percent and a 30 percent uptick in year-over-year customer acquisition.
"Software is everywhere," said CEO Derek Hutson. "This drives the need for more rapid software delivery through best practices like Agile and DevOps. More and more companies are recognizing that, in order to keep up with this rapid pace, the software development processes surrounding the database must be transformed. This is driving Liquibase's growth."
The software development processes surrounding the database must be transformed."
In the software development life cycle,  Liquibase specifically targets the database release process, which is often the slowest step in a deployment. By automating the process, Liquibase's platform significantly cuts down the overall time it takes to finalize database changes. Its system also simulates the impact of future database changes for teams to review before deploying.
"As a result, the entire software delivery process is much faster. This enables our customer to deliver innovative new capabilities faster while saving money," said Hutson.
This move away from manual inputs also removes the risks of error. 
"If these errors are not found and fixed before new features make it to market, big problems often occur," said Hutson, citing poor application performance, application downtime and data breaches as potential issues tied to manual steps.
Liquibase's technology has earned itself a top spot in the marketplace with its unique platform while supporting some of the biggest enterprises in the world. But what's really allowed the company to flourish, Hutson said, is its customer success process and internal team.
"We have the experience and methodologies to solve this very complex problem in the most advanced environments, and our Liquibase team is great," said Hutson. "Part of our culture is a focus on creating not just happy customers, but 'Raving Fans.' This is evident in everything we do."
With this funding, Liquibase will continue to expand its team. Hutson said they'll be hiring in engineering, customer success, sales and marketing, with plans to enter new geographies.