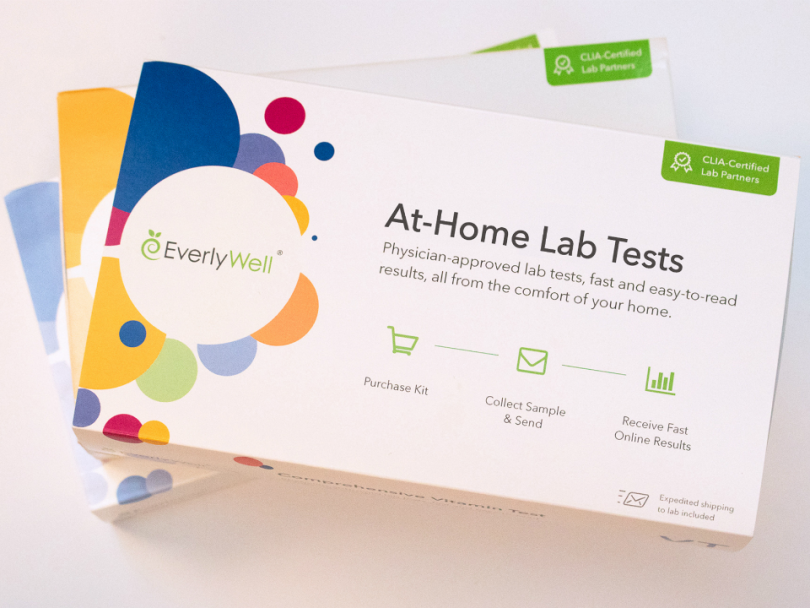 What if you could take lab tests from the comfort of your own home? EveryWell just raised $50 million to make that a reality. 
Founded in 2015 by CEO Julia Cheek, the company offers a range of tests, allowing users to measure things like hormone levels, vitamins, STDs and STIs, Lyme Disease and more.
Before today, the company had raised a humble $5 million in funding — but venture capital has proven but a cherry on top for indisputable success. The company reports 300 percent year-over-year customer growth, and recently established partnerships with CVS and Humana. Earlier this month, EverlyWell announced that Target would begin stocking nine of the company's different kits at more than 1,600 of their stores across the United States.
The company's $50 million funding round was led by returning investors Goodwater Capital and Highland Capital Partners, with Next Coast Ventures, NextGen Venture Partners and other, unnamed investors participating. In terms of next steps for the company, CEO Cheek shared a few details with Built In:
"We're expanding the [EverlyWell] digital platform so that our customers can use our testing as an 'on ramp' to an ecosystem of health services," she said. "[We're also] continuing to build the EverlyWell brand as we educate consumers about this new category of health services."
Part of this ecosystem now includes physician consultation and prescription issuance for certain STD and Lyme Disease test kits. Better yet: costs are included in a transparent, upfront price.
Cheek said EverlyWell's mission is deeply tied to her own experiences, and belief in a more equitable healthcare system. While a student at Harvard Business School, Cheek was forced to pay thousands in out-of-pocket costs for lab tests, inspiring her to found the business.
EverlyWell solves a major pain point for consumers by connecting consumers to transparent and insightful lab results."
"Out-of-pocket healthcare costs have risen almost 230 percent over the past decade," she explained. "As a result, an estimated 30 million Americans are under- or uninsured, and many are on high deductible plans."
Continued Cheek: "Seven billion tests performed annually, and used in the vast majority of medical diagnoses (reports say about 70 percent). Yet 44 percent [of patients] have skipped a test or treatment due to cost. EverlyWell solves a major pain point for consumers by connecting consumers to transparent and insightful lab results that are used in managing overall health and wellness."
Though EverlyWell is growing to reach a national audience, Cheek says that Austin remains home for the company.
"I moved EveryWell to Austin in early 2016 because of the national appeal for talent and funding as well as the local tech and consumer talent base," she said. "Both remain true three years later, and certainly the rest of the country has figured that out."
Cheek and EverlyWell have succeeded in bringing top talent to the Austin area so far. In the last year, the company has welcomed former uShip CTO Nick Parker, former Pinterest executive Jenifer Dasho, and Executive Medical Director Dr. Marra Francis.
Alongside the latest funding news, EverlyWell also announced the appointment of Dr. Robert Langer to the head of its scientific advisory board. Langer is among just four individuals who have received both the National Medal of Science and the United States National Medal of Technology and Innovation.
Cheek said she is excited for what's next for the company.
"EverlyWell customers tell us daily that we've changed their lives," she said. "Hundreds of thousands of people are already benefiting from the tests we provide. Not only is our experience better — more accessible, affordable and convenient — but knowing we are actually helping people take that next step to feeling better makes me very proud of what we have built."