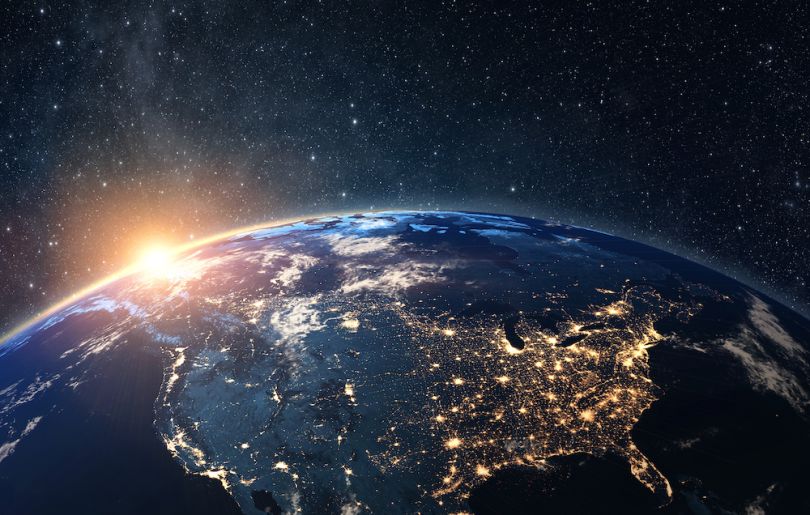 Slingshot Aerospace may be in the business of geospatial and orbital awareness, but you don't need to be a rocket scientist to understand the company's impact.  
When a hurricane hits, the company's technology draws on data from drones, satellites and aerial sources to sort through the debris and locate survivors. In space, they use data to map out the growing clusters of satellites and space junk orbiting Earth to guarantee a safe launch.
In short, Slingshot Aerospace uses data analytics to provide a sense of place.
The company, which is based in Austin and Los Angeles, is finding its own sense of place, too, announcing on Wednesday that it has raised $5 million in seed funding. The round comes less than two weeks after it announced a two-year, $6 million contract with the Air Force Space and Missile Systems Center.
The funding will allow Slingshot Aerospace to take the next steps in its growth, said David Godwin, CEO and co-founder of Slingshot Aerospace. The company plans to hire team members for sales, business development, software engineering and data science.
"We got our products to their version one state," Godwin said. "We were also letting people know what we were up to and that pipeline and interest kept growing. We had a lot of opportunities we couldn't pursue as much as we'd like to, so it was a good time to raise money and lean into those opportunities and get our products out there."
Founded in 2016, Slingshot Aerospace uses artificial intelligence to analyze data from satellites and drones. The company works with both commercial companies and defense customers like the U.S. Air Force and NASA. The company is currently working with the Air Force Space and Missile Systems Center to customize the company's predictive space situational awareness for both military use and space control.
"In bringing together disparate signals and using deep learning to speed up time-sensitive detections, both terrestrial and in orbit, we are continually discovering new ways to predict the unexpected and empower our commercial and defense customers with advanced analytics," said co-founder and Chief Strategy Officer Melanie Stricklan in a statement. "It's extremely rewarding to know that we have started to fulfill our mission and attract the highest caliber talent who share this passion."
ATX Venture Partners led the round along with participation from Revolution's Rise of the Rest Seed Fund, Okapi Capital, Stage Venture Partners and more. The round raises Slingshot Aerospace's total funding to $9.1 million.